What Is A Virtual Support System?
When a virtual support system is properly implemented and managed, it can provide a means for a business to increase sales, increase brand loyalty, and reduce overhead costs.
With the emergence of remote working, there is a need for more virtual support systems. Virtual support enables clients to attend to customers from anywhere. Agents will provide help to clients via live chats, applications, emails, and over the phone.
A virtual assistant is an independent worker who helps with several duties to free up small business owners and managers. Being virtual, they work from home and, in some cases, from another country.
While building up a virtual support system, there is a need for the appropriate software to improve the effectiveness of your agents. A virtual receptionist offers an affordable choice for businesses that could not afford several agents on their payroll at the same time.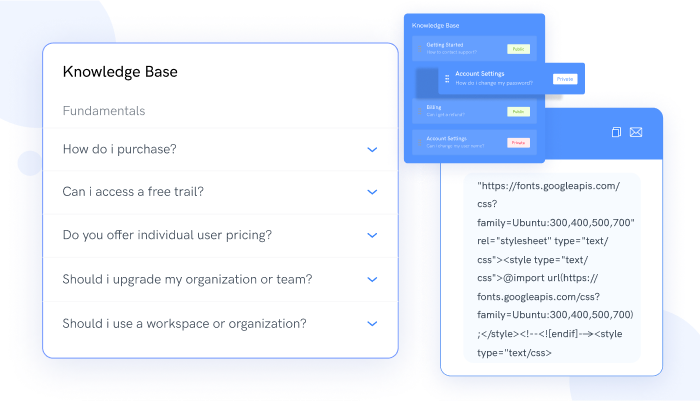 Support.cc is a virtual helpdesk that can act as a live receptionist at every point of a call. You can customize it to automatically greet callers with a custom message, learn their reason for calling, automatically resolve their issues via triggers or direct their calls to the right agent.
Why Use Virtual Support System
Although you can deliver excellent customer services without specialist software, you will encounter more limitations, and rough edges as your business grows more prominent.
A specialized virtual support system like Support.cc helps you deliver a better customer experience. Here are some key benefits of using one:
Availability:
A dedicated virtual assistance software is always available. This improves the response time for your customers and enables them to get what they seek within the shortest period. In addition, the response from the software remains consistent across all customers—no difference in professionalism, no emotional backlash, no change of tone.
Also, the software has features like automated workflows, tagging, knowledge base integration, saved replies, and so on, which makes it capable of handling customer requests on its own. Hence, your team can spend more time resolving more technical issues.
Gather Insights:
Using a dedicated virtual system opens you to an unprecedented collection of data. For example, the software collects insights like feedback, requests, reports, use cases, and so on from customers.
A virtual support system keeps track of all requests, making it impossible for you to lose count of unanswered requests. The software automatically assigns a reference no to each request by providing a streamlined solution. The reference number makes it easy for your agents to search and identify outstanding issues.
Also, the collection of data enables you to make better decisions to improve your customer experience.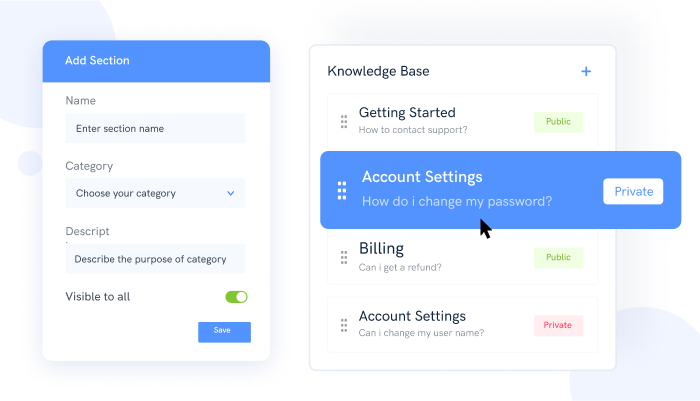 Automated Response
Virtual assistants only handle calls; they cannot solve all customer issues. This makes their work challenging, especially with impossible customers.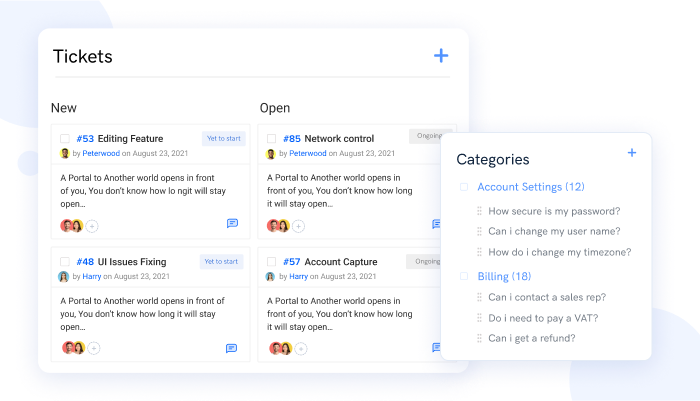 A software application like Support.cc enables you to acknowledge all customer issues with an automated response immediately. Once the request is received, the software replies automatically before directing the customer to the appropriate agent.
Your automated response can be so effective in keeping customers calm. In some cases, the FAQs link you added to your automated response can be all your customer needs to resolve their issue.
Keeps All Customer Support Information In A Place
According to statistics, no customer likes to be kept on hold. They find it frustrating and will most likely vent on the next agent who answers the phone. A virtual support system helps you reduce the hold time significantly.
The software prioritizes customer requests according to the criteria you set. This means that customers with more pertinent issues are answered first before less pertinent ones. Prioritizing calls reduces callers' hold time with urgent matters and improves their experience.
Another reason customer hold times are long is that agents spend valuable time looking up customer information. Support.cc helps you concentrate all your customer information in a place. Also, once a customer calls, the software displays all their data, previous interactions, and customer profile to your agent.
Conclusion
The quality of your customer service depends on the tool you use. The right tool enables you to create automated processes to serve callers better and faster.
Try Support.cc today; it has a free trial.