How to Implement Help Desk Software?
Implementing help desk software is one of the best ways to ensure your small business or nonprofit organization has a helping hand.
Setting up a help desk is an exceptional opportunity to organize your support processes and rid your team of the old habits that accumulate over time, hindering the smooth running of processes.
Implementing a new helpdesk software, you will be able to provide consistent support and not miss out on the opportunity to enhance your services.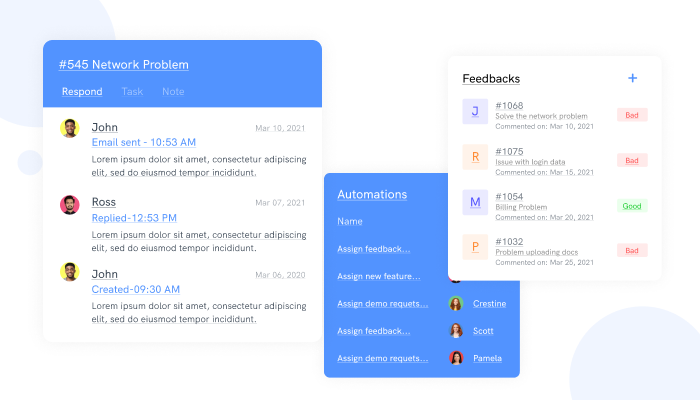 Before setting up a help desk, you need to look for the right software that suffices the needs and requirements of your company. After a thorough inspection and feature comparison and checking up the trails, you can handpick the best software that perfectly suits your company's needs. And one of the best help desk applications that can meet your overall customer service needs is Support.cc
Helpdesk Software like Support is a kind of platform that enables any company to maintain and manage everything, whether internal or external, queries across different communication channels in a single place.
Help Desk or Service Desk Software is a type of software that helps you to collect, distribute, prioritize, track and resolve queries and requests in a manageable way.
With numerous help desks available, you can check on Support.cc from 500apps, which provides a complete support service facility.
Support.cc is one of the best customer service ticketing system available for small to large businesses. This help desk application can easily manage your customer support features like knowledge-base, managing tickets, help desk automation, enhanced reports, managing contacts, and task managing.
However, for setting up the helpdesk software, you have to think of the following things.
What support channels is your company using now?
How large is your support team?
How many agents do work in your company?
Does your team handle a huge amount of calls?
How many repetitive questions do they ask your customer support team?
Do you have a knowledge-base?
Do you need a channel for internal team communication?
What software do you use, or are you looking to implement new software?
Once you set up the service desk, your team will work more productively and reduce your overheads. Hence, analyzing all your current processes and requirements is essential to setting up your helpdesk software.
How to Begin with Setting up the Help Desk?
Whether your company has used the help desk or never used it before, with Support.cc it is never an arduous task. However, before setting up, you need to jot down the challenges your team or management faces and a list of goals you would like to accomplish with this tool. Once your service desk is set up and running without any hassles, then your team will be able to work more efficiently while reducing overheads and bringing in more productivity. Let's dive deep into some of the major features that are essential to any help desk.
Knowledge Base
To help your customers to get easy access to basic queries, create a knowledge base. With a knowledge-base, you can organize the documentation to cover all the aspects of usage of your product at the different levels of the customer journey and help create FAQs.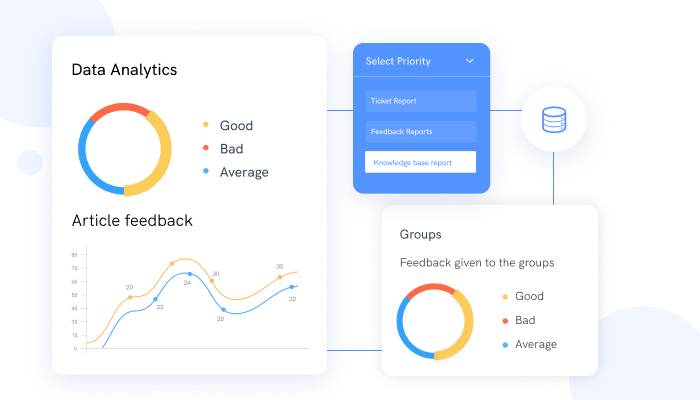 Automate Your Process
Automation is highly helpful to ease the process and remove mundane tasks. You can automate most of your processes for efficient customer service. More precisely, you can set up automation rules to send auto-replies in chat, organize automatic notifications, subscriptions, assignments, and more using the triggers and tools.
Further, you can create the ready-made responses your team can use as a template in chats and messages.
Automate processes set up Chatbots scenarios to cover the primary customer journey steps and provide quick answers to popular questions.
Provide Staff Training
When implementing the helpdesk software, it is crucial to provide comprehensive staff training. This training should provide detailed instructions on how to maximize the software solution for the impact and efficiency of your users. In addition, take care that your staff takes the optimum advantage of the training provided for your Support.cc helpdesk software. From webinar training, train-the-trainer sessions, onsite training to one-to-one training sessions, you can help your team understand how to maximize the use of new software.
Data and Analytics
With detailed reports extracted from helpdesk software, you can gain critical insights into your customer service by analyzing the collected data and then building up strategies for improving procedures. This helps to create ways to improve your business customer service.
Helpdesk Software in Action
Once Helpdesk Software like Support.cc is integrated in the right way, the help desk works as a helpful tool rather than just an expense for the company. If you are looking to integrate helpdesk software like Support.cc, just talk to the experts at 500apps.com.