How to Use Help Desk Software
Soon a time comes when managing all your customers' problems, using post-it notes or spreadsheets becomes impossible. This is why most multinational companies use suitable help desk software. Such software can easily automate the support process of your organization and ensure happy customers.
Our Guide to Using Help Desk Software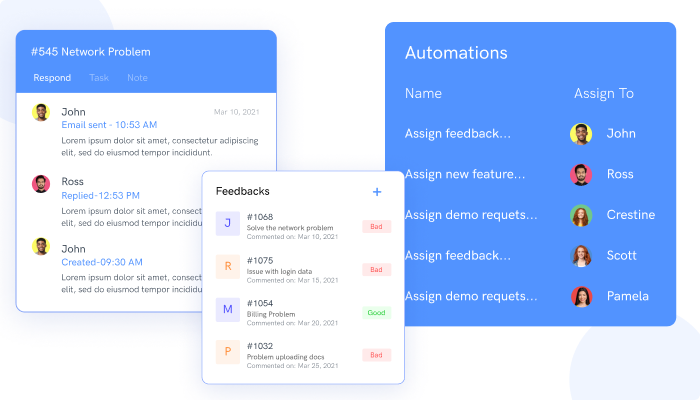 Most of you must have used the help desk services of a company at some point in your life. However, there are quite a few of you who might not know much about it. To keep things simple, a help desk is the primary hub of your company where your customers let you know about their problems and seek a proper solution. The help desk may either be a physical desk or a virtual space where consumers reach out to seek your assistance. You may either staff your help desk department by a single employee or a team of trained employees. This depends upon the size of the organization and the customer base.
Factors to Consider Before Choosing a Help Desk Software
There are many help desk vendors available in the market today. They sell different types of help desk solutions suitable for various organizations. Amidst such vast options, selecting the right help desk software may seem like an uphill task. Here are some factors to consider while looking around for suitable software to manage your customers. Deciding Upon the Type of Support Your Team Needs To Deliver Support desks or help desks are special departments where your customers inform their issues and expect a proper solution. Such a department may also be a centralized location to build a self-service knowledge base, manage consumer service workflows, and centralize consumer data.
Determine Your Priorities
When you chalk out your strategies about support ticket operations, you need to prioritize, categorize, and assign tickets that you receive depends upon your business needs. Similarly, ticket automation may also prove helpful when it comes to keeping your promises to your consumers mentioned in your SLA or service level agreement. You can create several SLAs with various response times based on the ticket type.
Use an App
As discussed above, various types of help desk software are available in the market. Choosing the right one that can fulfill your organization's needs may seem like a challenging task. However, if you are looking for feature-rich software, a good and practical help desk software is Support.cc.
Support.cc
Categorized as a user-friendly and efficient help desk software support.cc helps you fulfill several requirements. Some of these requirements include ticket management, help desk automation, contact management, knowledge base, advanced reports, and task management.
Features of Support.cc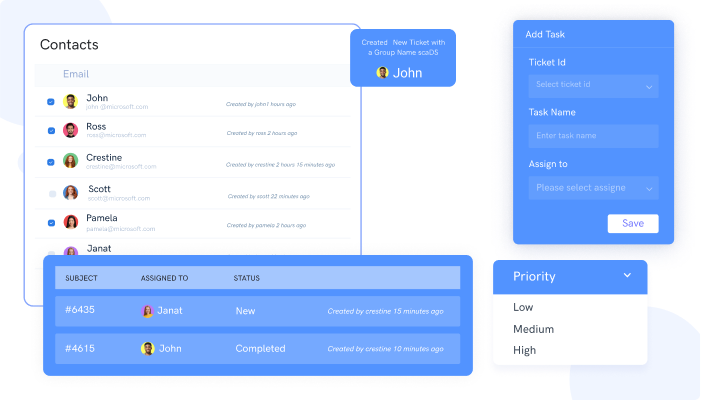 There are several valuable and exciting features of Support.cc. Some of these features are discussed below.
All-In-On Help Desk Support Software
Support.cc is an all-in-one help desk support software that can help you with a knowledge base, tickets, feedback, and telephony at the same place. In addition, the software can help you with ticket management effortlessly. This feature allows you to serve your customers better.
Useful Automation
With the help of Support.cc, you can run workflows based on various triggers to handle SLAs, priority, and status. You can automate your customer service process to help you solve problems with the help of workflows, responses, and triggers.
Integrations
Support.cc comes with built-in integrations with some of the most popular email providers, help desks, CRMs, and telephony.
Contact Management
Thanks to this feature-rich help desk software, Support.cc can help you organize all your contacts in a single place. In addition, the tool provides a versatile way to manage, track, update, and maintain your connections. Thus, making the contact management process as effortless as possible.
Task Management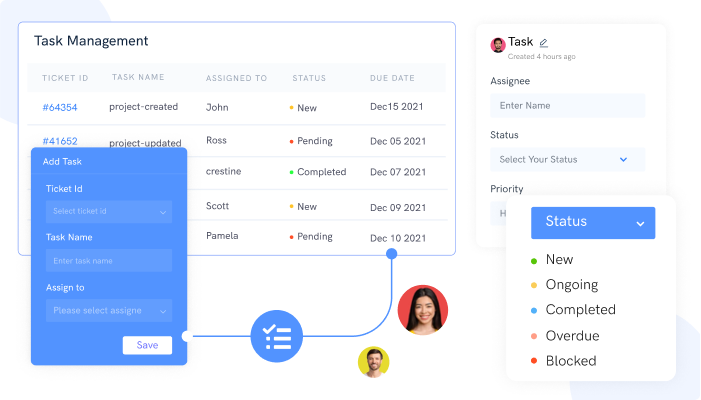 Prioritizing your tasks is crucial to operate your organization correctly and keep your customers happy and satisfied. Support.cc helps you track down your essential tasks and complete them on a first-come-first-serve basis. Most entrepreneurs do not know how to select a suitable help desk software. In some of the worst situations, they fail to understand where to start their search. Using good help desk software should not give you sleepless nights. This is why Support.cc scores way above its competitors. After all, your support department deserves something that will reduce their efforts and make them capable of solving consumer problems instantly.