We are in the digital age now, and over time, more and more things have been replicated in the virtual world. Service desks are not exempted from the digital transformation going on.
More organizations have turned to virtual helpdesks to combat problems like keeping staff on-site. The unique circumstances that 2020 put many businesses also saw many people take virtual innovations more seriously.
This is especially true where the helpdesk is concerned; instead of working agent logistics while trying to keep the risk of exposure to the pandemic to a bare minimum, service desk agents got to do their jobs anytime and from anywhere.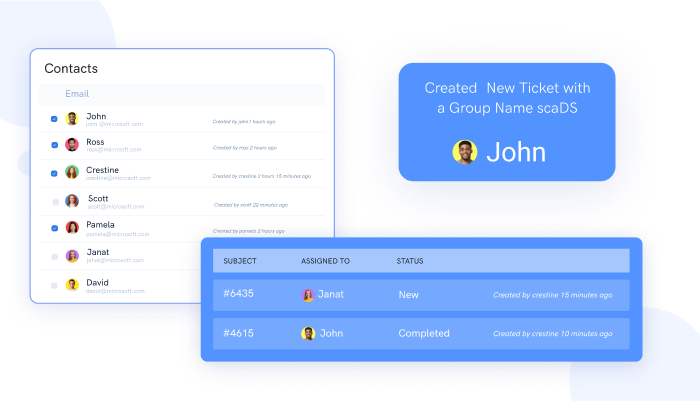 The world is now slowly recovering from the devastating effects of the pandemic but should such a crisis happen again; a virtual helpdesk can help your employees stay informed.
Rallying them around a central communication source like a Virtual Help Desk will be very easy and can help keep your workers reassured and free to ask questions.
Of course, information can be passed through other mediums like an email; however, the help desk is a platform that allows them to engage and locate and review company business from anywhere.
Who needs a virtual help desk?
Regardless of its size or industry, every business could always profit from having a remote support team.
Businesses that operate within complex industries like IT, computer security, finance, healthcare, and telecommunications should always have a help desk — this is non-negotiable if they're to come through on the services they deliver.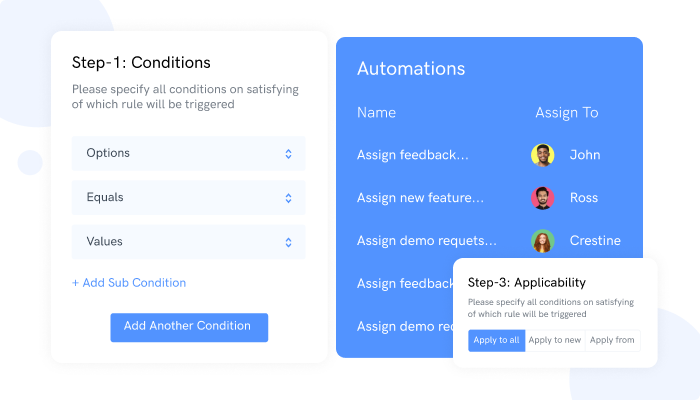 Virtual help desks were especially helpful during the 2020's coronavirus (COVID-19) outbreak since most customers communicated from the safety of their homes.
It was also helpful for workers who had to work from home on such short notice. Without enough technical know-how, they needed help, and it was all chaos that could have been avoided if there had been a central team or system to provide the missing information.
When the need to work from home dies down completely, small businesses need to consider running the virtual help desk. This way, unpredictable circumstances will be easily managed should they come up in the future.
Creating a virtual help desk
Now that you know what the help desk is all about, here are the steps involved in creating one.
Determine what type of support and services your help desk will provide.
Before you begin, decide what kind of service the help desk will be providing. For instance, will it enable self-service requests, or will it just be for fixing things alone?
Assess the workload and determine the staffing levels.
Once you've decided what sort of support the help desk will render, you can move on to estimate your workload and, from that data, determine your staffing levels. Will it be a single support agent or a whole team of them? Build up their skills and training requirements.
Educate your employees and clients
Be sure to educate your workers on what channels support communication with the helpdesk. Clients should also be sensitized about the availability of virtual assistance. Finally, don't forget to build linkages and support levels with other specialized teams that can help when there are escalations.
Make a tool that will provide support available.
Several tools fit this category, but the best software should be an all-inclusive support solution that can easily integrate your business.
Craft a knowledge-base and FAQs
This feature will allow your desk staff and end-users to take care of issues without needing help from a manager or agent. In addition, this will free the help desk staff to attend to other tasks if they have them.
Monitor the helpdesk's performance
Tracking how well the help desk does will give you insights that will help you make informed adjustments. Surveys and reviews are good ways you can use to gauge how your end-users feel about the service they're getting from the help desk.
Conclusion
A functional help desk with rapid engagement will boost your company's popularity online. Got that part down? Good, there's one more thing you should know.
We recommend you consider a software tool if you've decided to create a help desk for your business, called Support.cc.
True to its name, Support.cc is an all-in-one app that can upscale your customer support with its arsenal of features.
These include Ticket Management, Knowledge Base, Help Desk Automation, Advanced Reports, Contact Management, and Task Management software.
Support.cc practically helps you cover your bases, thereby making sure your end-users and workers get help as soon as possible.