What Is A Help Desk System?
Help desk software helps to keep track of pending issues and also reference those that have already been resolved. Doing so guarantees that both speed and accuracy of solving issues are achieved.
Today, modern service desks and IT help desks aim to respond quickly to businesses' constant issues. Businesses need to keep track of pending issues and also reference those that have already been resolved. Doing so guarantees that both speed and accuracy of solving issues are achieved.
The complexity of companies has also made it necessary to automate help desk services as this is the best way of operating efficiently. The right helpdesk software should support request management and incident management alongside other services.
Installing helpdesk software should help your agents to deal with various end-user issues effectively. This can range from requests for information, incidents, or even complaints. This means that similar issues are recorded as tickets, and they will be solved by a single team or an individual working on them. Therefore, if you've been wondering whether your business needs a help desk system, the benefits of this system mean that you should consider using one.
Our Guide To Help Desk Systems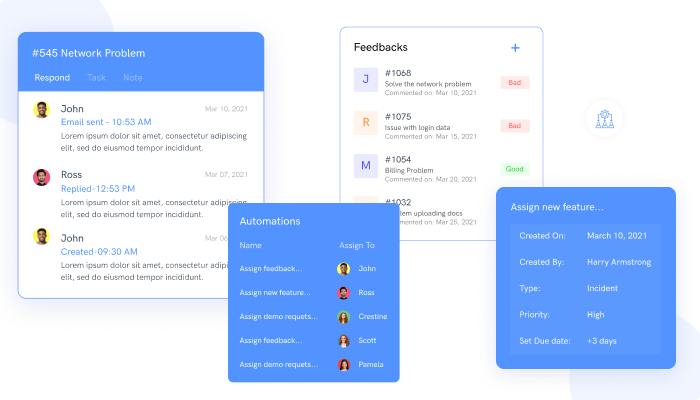 One of the main reasons you should invest in helpdesk software is because the software guarantees minimal downtime. No one wants to put their complaints on hold. Whether it's your employees or customers, they need their queries answered as soon as possible. Helpdesk systems can lead to increased productivity, greater customer satisfaction, and other operational benefits. Regarding customer satisfaction, your employees want their queries to be sorted out without putting them on hold. They also don't want to struggle while trying to find the answers they want. By installing the best help desk system, you can delight your clients by providing them with regular updates about their complaints and ensuring that they are pleased with the services they get. You can also expect increased productivity among your agents. The idea of using helpdesk software is that agents are saved from the need to handle repetitive tasks. Instead, they can dedicate their time to handling more complex manual tasks around the office. Besides, the rich customer insight that your agents will have will also help them have a clear understanding of how they will effectively handle customer complaints. To top that, the unified interface that comes with any reliable software also provides your team with a 360-degree view of your clients. Customers can definitely be served better.
Different Types Of Helpdesk System
Now that you understand the perks of having helpdesk software let's look at the common types of these systems you will find online.
Cloud-based help desk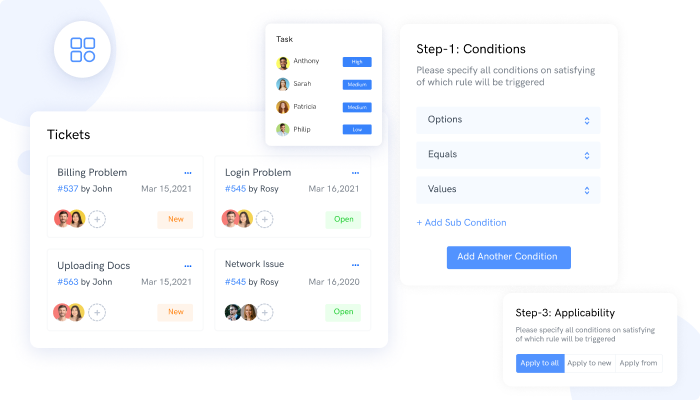 This is a SaaS software that is hosted on the provider's server. It's quite easy to use since your agents or teams can access the services required by logging into the provider's server. This can be done by using on-premise desktops or even mobile applications. Your vendor will require you to pay monthly or annually, depending on the package you sign up for. One of the benefits of a cloud-based system is that it's easy to maintain. You don't need any technical expertise to use the help desk services. Moreover, the platform allows you to grow as your business also grows effectively. You should also remember that you can conveniently access the services from anywhere.
Self-hosted help desk
A self-hosted help desk is also termed an on-premise help desk. Unlike the cloud-based system, you will host your software on your servers when using this tool. The advantage you gain is full control of your company's data.
Open-source help desk
An open-source help desk is one of the favorites in the market. With this option, developers can access the platform's source code. Therefore, developers can modify or improve the tool depending on the requirements of your business. They can integrate other features, fix bugs, and also handle regular updates.
Enterprise help desk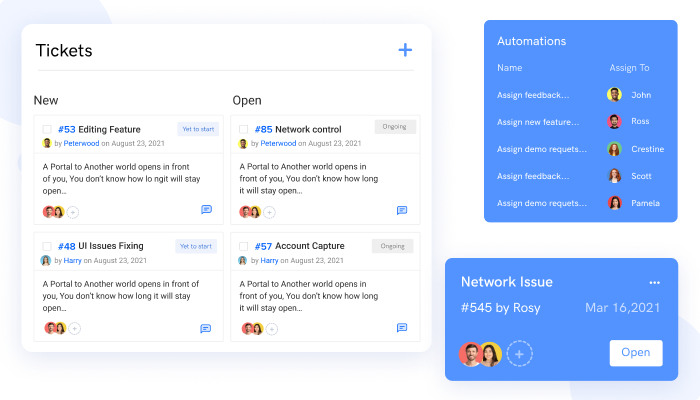 An enterprise help desk is suitable for large companies because of the advanced features they offer. They are also budget-friendly, and they come packed with many amazing features like multi-brand support, enterprise reporting, and more.
Which Help Desk System To Use
If you wonder which tool is the right one for your business, Support.cc is a good pick for you. This is a product of 500Apps. It offers many exciting features such as ticketing system, help desk automation, advanced reports, knowledge-base, and contact-management. It's worth settling for this tool since, with only $14.99, you can take advantage of the features it offers.