Customer support automation, also known as customer service automation, is a purpose-built procedure aimed towards reducing or eliminating the need for human intervention while giving assistance or advice to consumers.
In simple terms, customer service is nothing but understanding the customer needs and providing proper assistance to meet them. Changing the customer's expectations (of matched or mismatched) to your internal support skills, for example, is a difficult undertaking. However, combining these two results in excellent customer service.
Working of Automated Customer Support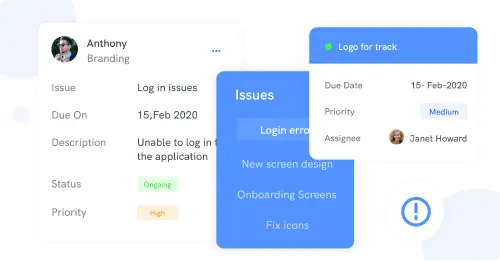 As the latest technologies such as AI, ML are evolving the today's technological world, making it more convenient and personal customer service. It can be done by automating high-quality resolution on the customer terms and, at the same time, empowering the human agents to work smarter.
Let us dig deeper into how automated customer support works nowadays at its best by following the latest and best practices in terms of technologies, strategies, and more.
1. Establishing Direct Attention to the Customers
Using intelligent technology - AI, we can make miracles. We can simply incorporate AI to respond to expensive and repetitive processes faster than humans. Also, there is a scope of availability for instant responses, irrespective of the time zones.
For example, without human intervention in every aspect of providing top-class customer support, chatbots help you by delivering in-time support round-the-clock, especially on those tenuous first steps.
2. Enabling Auto-Responses to FAQs
Use Artificial Intelligence to answer customers' common but costly questions, such as return/exchange policies and processes. Using AI, customers can also learn about difficult services or goods, such as applying for a mortgage or comparing credit cards.
3. Simplified Payments
When it comes to simple transactional transactions, such as a client paying for a product or service that your organization provides, sometimes a customer service human person is more than you need. That's where artificial intelligence (AI) for customer experience comes in. For a specific subset of customers, self-checkout kiosks at grocery shops are popular for a reason: nothing beats DIY with AI for a quick, no-frills payment process. In an e-commerce scenario, chatbots can act as automatic cash registers when a human is better suited to other tasks.
4. Intend Challenge Discovery
The consumer may not always be correct, but they are rarely afraid to express their dissatisfaction. Discovering consumer intent entails gauging a user's mood and determining what kind of assistance they require. are they insane? It's probably preferable to have a live person on the line as soon as possible.
It's also probably a good moment for a human to call. are they tired of trying to reach a live person at other companies and hoping they won't have the same problem with yours? In either scenario, it's considerably more reasonable for AI to ask, What can I do for you?rather than wasting valuable human time doing something that a machine can do.
Nobody wants to continue entering the same information into web forms, then giving it to customer service, and then giving it to customer service again every time they're routed to a new customer service person. This is especially true when they're seeking basic client information, such as how long their membership will last or whether the address on file is up to date.
Customer service chatbots are ideal for applications like this, where the work is as simple as updating a database or reporting on its contents.
5. Provides Troubleshooting Steps
If your company sells products or services that require troubleshooting, such as a TV or refrigerator, AI might be used to assist customers in identifying the problem and recommending solutions. Depending on the deployment channel, a knowledge base article, or rich video and photos might be shared at the right time to assist customers to help themselves more efficiently.
Artificial Intelligence can also be utilized to provide proactive health advice. Nespresso, for example, employs AI to assist users in descaling their coffee machines by providing step-by-step instructions conveyed naturally via chat.
6. AI-based Human Support
Before sending in human service workers, AI-powered automation technologies can acquire critical information from a consumer, such as their account number, current demands, or data about the difficulty they're having. with AI, account verification can also be done by validating security questions or matching account numbers to birthdays. This will make the agent's time more efficient, allowing the customer's issue to be fixed faster.
7. Facilitates Ticket Routing
Machine learning can route a ticket to the correct agent based on a customer's interactions, need profile, and loyalty status (through CRM connectivity). Also, it considers the below factors:
(1) area of expertise
(2) Availability check
(3) Opened ticket count
8. Provides AI-Based Replies to the Agents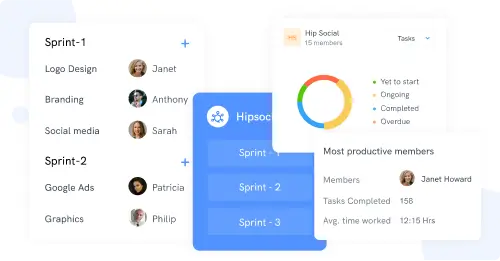 Automated customer service can nevertheless assist get tickets resolved faster once they are in the hands of the correct human. Support Bots can recommend responses or actions based on a variety of contextual circumstances, the customer's profile, and information acquired from a previous encounter, allowing the human agent to quickly select the best response or update it if necessary.
For example, Sprint is implementing AI in its call centre to assess a topic and provide real-time recommendations to agents.
Inbound automation refers to customer care solutions that are delivered to those that seek you out. Technology can also be used to improve your own consumer outreach.
Outbound automation is most commonly utilized to create new leads or upsell an existing customer on the sales side. However, when done correctly, outbound automation can help you provide more proactive customer care.
Automated customer support helps to provide the best customer service on both these factors with the sphere of influence.
Conclusion
Customers are usually pleased when their personnel are happy. Good customer service tools may improve your employee experience, resulting in higher employee engagement and retention. Your consumers will likely receive better informed and individualized service if your support crew stays put.
What impact does automated customer service have on your team? The volume of work on your service agents' plates will be reduced if more consumers can self-serve on simple questions. Plus, the back end of these automation technologies generally includes a slew of productivity tools for workers, such as task lists and automatic reminders, to keep them on track.