How To Manage Helpdesk Tickets With Ease?
each ticket must have a status to identify whether it's been handled or whether it has been solved
Your customers or end-users send in service requests to your platform using tickets. The helpdesk system installed in your platform will record the query and delegate it to one of your available agents. Ticketing systems ensure that customers are provided with the assistance they require. For outstanding customer service, it's vital to ensure that customer complaints and queries are handled promptly. However, this might not be that easy when dealing with many issues, especially for a large company with many customers. So, how do you handle these tickets? Do you solve them based on the priorities of the requests or based on the time the requests were made? What do you do when it takes time to find the right solution? These are common questions that your helpdesk team needs to consider every time they manage helpdesk tickets. This post will provide you with handy tips on how best to manage helpdesk tickets effortlessly.
Helpdesk Ticketing Tips for Improved Customer Service
Determine how to prioritize tickets
Of course, you need to decide how you will be dealing with tickets every time your customers send them. You have the option of solving them based on the time of the requests or based on the urgency of the requests. Nonetheless, a chronological approach is highly recommended since it prevents backlogs. With the help of helpdesk ticketing systems like Support.cc, you can figure out the details of the issue at hand and the effects on the customer. You can then select the tickets based on the concerns addressed by your clients. In this case, more urgent matters will be addressed first.
Categorize the support tickets
It's worth mentioning that categorizing the tickets coming in based on urgency is an important consideration. Your agents should find it easy to point out customer concerns that may be having a greater impact on them. A good helpdesk tool should do this for you. So, it makes it easier to deal with more pressing issues first.
Monitor and track ticket statuses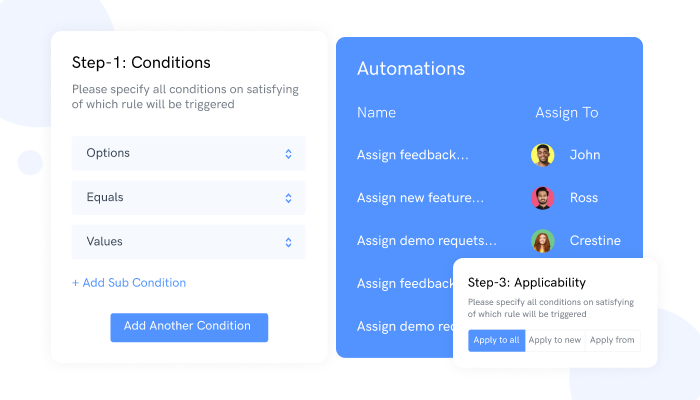 To streamline workflow, each ticket must have a status to identify whether it's been handled or whether it has been solved. For instance, a new ticket that came in can have an "open" status, and one that has been resolved can have the "closed" or "resolved" status. Identifying the tickets with their respective statuses helps in tracking and monitoring. It also ensures that you don't keep your clients waiting since it notifies you when some tickets have not been sorted out.
Automate workflows
Another great tip to effectively manage your tickets is by automating the process of handling these concerns. For instance, a handy tool should give you important alerts on pressing tickets that should be handled in time. Alerts can also be set for overdue tickets that have taken time before being resolved. Minimizing human errors by automating helpdesk activities ensures your agents get the support they need to provide quality services. In turn, this transforms into increased customer satisfaction.
Keep customers in the know
Put yourself in the shoes of your customer – the last thing you need is to ask for help from a non-responsive helpdesk. Therefore, it's crucial that you keep your customers informed about the progress of their tickets. Let them know how long it might take before finding a solution to their problems. Informing your clients helps to build confidence and trust in your team. They will be patient as they wait for your feedback and, hopefully, a solution to their problem.
Helpdesk Streamlining with Support.cc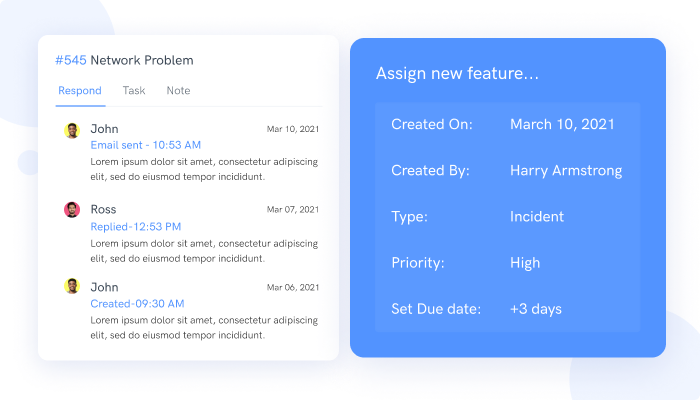 With these tips in mind, why don't you consider using Support.cc, a product of 500Apps. This is reliable software with all the most important features you might want in a helpdesk tool. Support.cc allows you to manage your customers' issues without wasting time since most automated tasks. Moreover, you can categorize tickets based on the different statuses, for instance, open, in-progress, or resolved. Ideally, this makes it easy to provide exceptional and timely services to your clients.
Conclusion
You can make the most out of a helpdesk ticketing system if you know how to use it to your advantage. Use the recommended tool we've provided you, and be sure to follow the handy tips provided. That's one way to succeed with managing your helpdesk tickets. "