Tips to Improve Your Companies' Customer Service Online
The more loyal customers an enterprise can indeed garner, the faster it'll grow.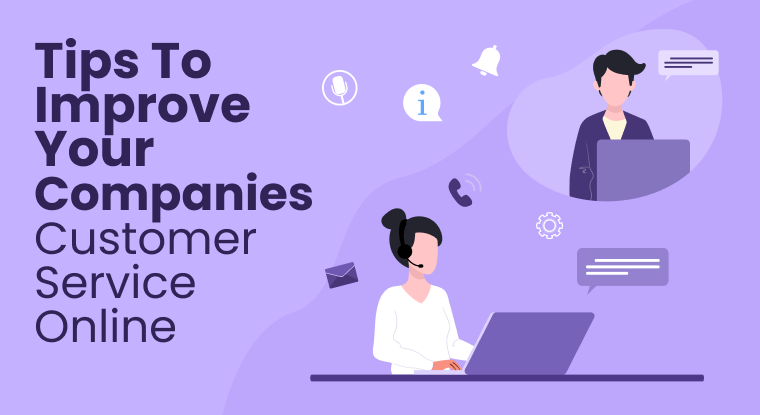 Every company is out there to make a profit. But, of course, many of them solve important problems in exchange for that profit, which justifies the whole thing.
To make a lot of profit, you can do various things as a business owner or manager. However, we'll be discussing one obvious yet constantly overlooked thing you can do to increase profit. What is this thing, you wonder? The answer is simple — good customer relationship.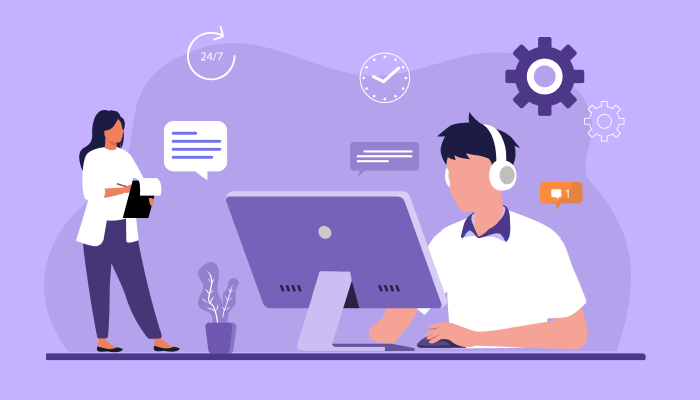 This is a vital aspect of business, but many people don't pay enough attention. Still, the more loyal customers an enterprise can indeed garner, the faster it'll go.
Because of this, business owners have to keep an eye on customer satisfaction, and it is no mean feat.
Regardless of how great your product is or how effective your workforce is, one thing patrons won't forget is their direct interaction with your company. If it is an online business, the tools are slightly different.
It is essential to see those who handle your customer service as the face of your enterprise. As a result, the quality of the support they give will determine how your customers define their interactions with your company.
A standard company should already have great customer relationships. However, a firm that wants progress will look for different methods to lubricate customer interactions. It's pretty easy to do this if you're a business owner who listens. First, pay attention to your customer's needs and complaints, then do something about them.
It is the only way to have reputable customer service. If you are not always looking for opportunities to level up your customer service, your bond with them will slowly weaken, wither, and then die.
Customer Service Online
Now that you know what good customer service entails, we can talk about what happens when your business is based on the web, for example, an e-commerce site.
When it comes to online businesses, the odds are stacked against you. This is because online customers are ten times more impatient than those you get to meet in person. They are also more ignorant and will have a lot more questions, many of which can try anyone's patience. Nevertheless, this aspect of the business is crucial.
Thanks to the pandemic, the shift towards digital customer engagement has escalated, and we see more e-commerce sales, with numbers jumping up to 30 percent in 2020. We believe we speak for all customers when we say that asking for details of a product should be just as easy as buying it.
Thanks to the increasing exposure of people to the Internet, customer interaction now happens primarily online. Because of this, you need to go all out when it comes to delivering a loyalty-inspiring online experience.
So how do you maintain a great relationship with customers who don't ever make that visit to your store or office in person? Below are some pointers:
Hire a Great Team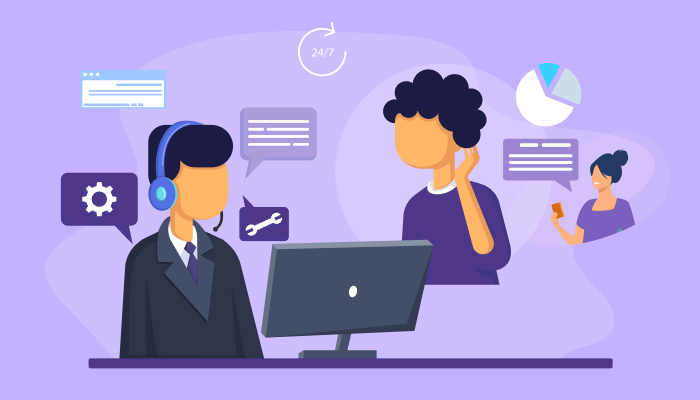 This is the first thing you need to look into. Is your current online customer service team cut out for the job? Or are they people who have lost their enthusiasm for the job? Your customer service team must possess the needed skills to manage customer interaction.
How do you pull that off? What should you be on the lookout for when you're in the market for good online customer service reps? The four big things to look at are empathy, patience, consistency, and speed.
People are pretty complex creatures, and many will most certainly test your crew, so they must be patient and empathetic. Most online users expect a response to their emails in 12 hours or less, and for channels like social media and chatbot customer service, the expectation is that your responses will come even faster.
Replying to patrons on time shows that value has been placed on their time and issues. To improve this, you can give your agents more information to save time and improve focus.
Smooth Interactions
More than 60 percent of customers desire to purchase from companies that boast fast and easy online transactions. On the other hand, 75% of customers are okay with spending more to buy from companies that offer a good customer experience.
Little wonder large firms like Amazon have doubled their customer base even though Covid presented some unique challenges. They are well aware of what people want, and they know how to deliver.
Help Your Patrons Help Themselves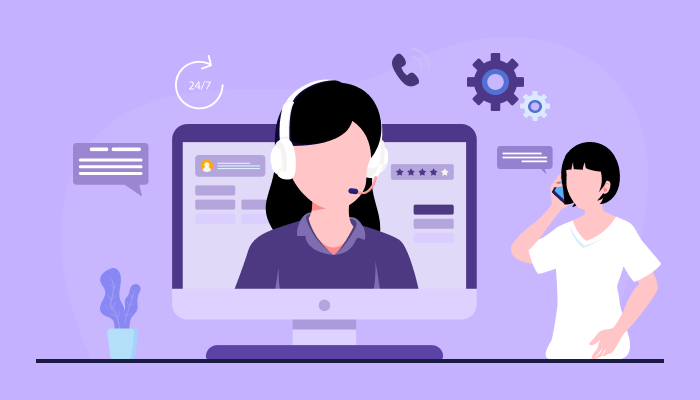 An easy way to do this is by answering likely questions in your self-service help centre. This way, basic information will be available to your customers 24/7.
You should constantly update your help centre and FAQs with the latest product information to make it easy for customers who prefer to handle customer complaints on their own.
Use Support.CC
If you want a cheat on customer management, Support.cc is just the thing for you. It is a Helpdesk Software that will take your customer support to another level.
Some of the features it boasts of include:
Making data-driven decisions by generating reports with a few taps of your mouse. This provides you with a holistic view of your support team's activities.

Automated helpdesk support software to resolve problems via triggers, responses, workflows, and more.

Creating, designing, and managing content like FAQs, manuals, and instructions, making it possible for patrons to troubleshoot problems themselves.

The ability to resolve support tickets rapidly and without much effort makes for better customer support.

Storing all the contact information of contacts in a single place makes managing contacts an effortless task for you.
If you want a system that will offer all of that and more, then Support.cc is all you'll ever ask for. Don't take our word for it. Try it out!
Discover Why Support.cc Stands Out
#1
Manage all your support tickets in one place
#2
Provide multi-channel support via email, chat, call, knowledge base and social media
#3
Create automation rules for faster resolutions and routing
#4
Get a 360-degree view of customer data with CRM integrations
#5
Enable self-support for your customers through brandable knowledge base
#6
Organize tickets and follow-up on them using built-in task management
#7
Integrate with built-in NinjaChat (live-chat software) and BotUp (AI Chatbot)
#8
Generate customer service reports to identify areas of improvement
#9
Unbelievable pricing - the lowest you will ever find
#10
Everything your business needs - 50 apps, 24/5 support and 99.95% uptime
Join the SaaS Revolution
All-in-One Suite of 50 apps

Unbelievable pricing - $14.99/user

24/5 Chat, Phone and Email Support