Why Every Business Should have a Service Desk Software
A service desk involves all software applications support teams use to oversee, manage, and provide solutions to issues and problems that workers may encounter.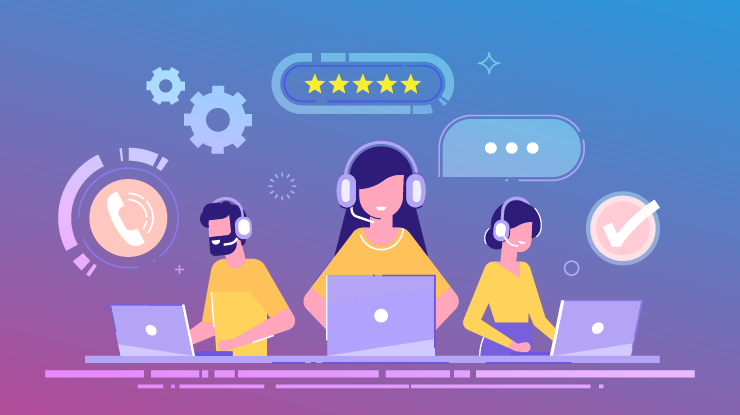 Most support software rely on a ticketing policy in which the customer provides a ticket comprising their request details. After submission, the ticketing system directs the ticket to the proper resource based on workflow recommendations.
Modern help service desks need to efficiently and accurately respond to a continuous barrage of customer issues. They need software to help keep track of outstanding issues and problems through ticketing systems and a way of indexing previously solved problems, using the latter as a reference. Doing this is an important step to achieving accuracy and speed in delivering solutions to customers' issues.
The evolution of modern brands brings about the need to constantly save cost, meaning that the support desk efficiency and effectiveness would rely completely on using the software to support help desk staff and their service management operations.
Several service desks improve the fundamental ticketing system in different ways, with machine learning, analytics software, knowledge centers, and many more. Service-desks also differ in the platforms and communication channels; some are exclusively email-based, while others integrate live chat, video and voice calls, and social media. A service-desk is the software that helps your business efficiently manage its data and support resources with the people who require that information to do their jobs better.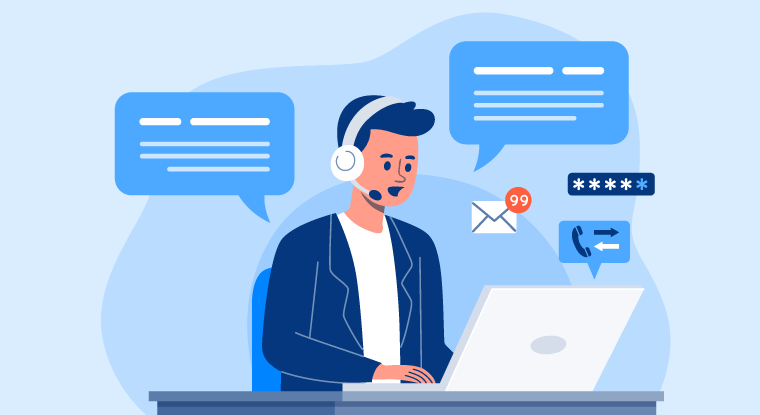 Help desk staff can often be overworked and harried. One way to reduce their load and increase efficiency is by introducing chatbots. These highly sophisticated software services can take over, or at least support, the live-chat capability of your support platform.
Chatbots are a help desk's initial line of defense. Customers who interact with a chatbot often think they're discussing their problems with a real person when in fact, they're chatting with a rule-based application that uses detailed questions and natural language query processing to discover issues. If possible, the chatbot resolves the issue by giving an answer to a common problem, giving other information resources, or triggering an automated process.
Chatbots are not restricted to text messaging. Increasingly they are becoming voice-enabled. Today's voice automation can be realistic, and many customers may want to settle their difficulties over the phone or another voice channel rather than in text.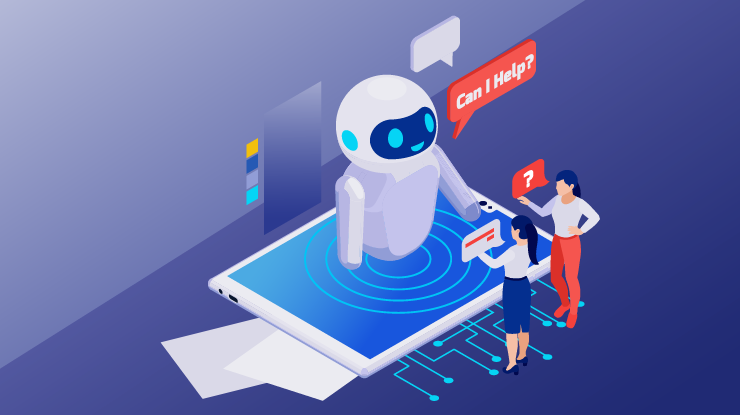 Similarly, most analysts have indicated the use of machine learning and other artificial intelligence technologies as the main conveyors of innovation in the help desk space. These technologies have an assortment of applications, from intelligent contact routing to increased language processing.
Who Uses Help Desk Software?
Any company with customers should have a help desk, but the type depends on the size of their customer base, the kind of support function the customers prefer, and the kind of business operations you're involved in.
Why Are Small Businesses in Need of Service Desk Software?
Running a small business means going further to gain clients' trust for your business to evolve. You can't afford to lose consumers due to mediocre customer service. It would be best if you were up to date, answered customer problems, took unique requests, and sometimes hopped on calls outside typical office hours. A help desk designed for SMEs will help you maintain that degree of commitment to all of your customers through flexible automation and self-service alternatives, and is easily scalable as you have more clients, channels, and dealers.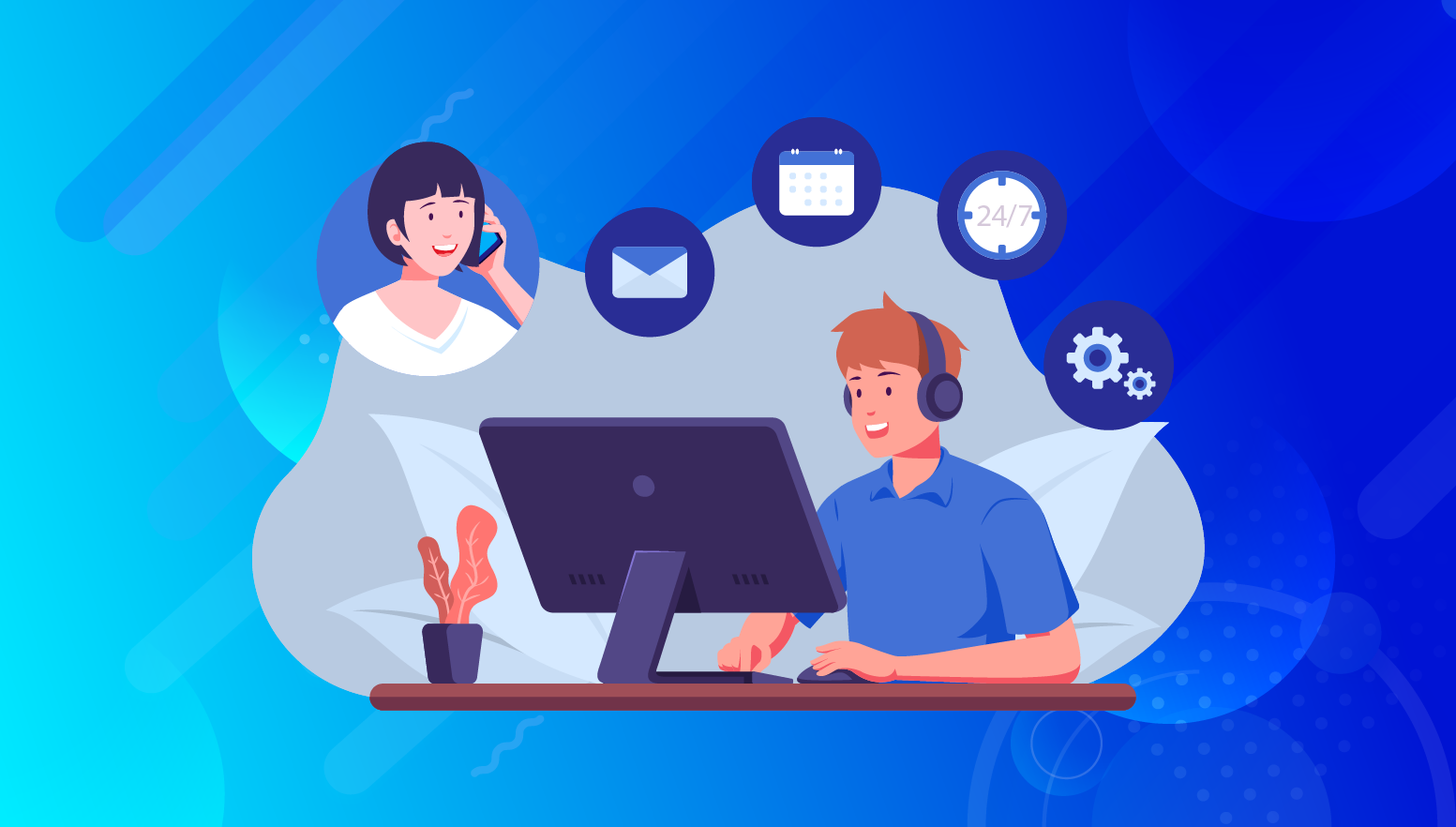 When you are organizing your customer inquiries and issues using email, there are always instances when a customer amasses various answers from your team. It can be embarrassing for your business, but it can also bring up questions about your business' dependability. Helpdesk software should contain features such as Agent Collision Detection; your agents can be notified when someone else is handling a ticket. This stops double replies, ensuring your agents are on the same page. The absence of a centralized solution in place can cause your company to lose track of clients' messages and their responses. However, with the right helpdesk software, there is total transparency. Your agents can see who is working on what aspects and adjust their daily assignments appropriately.
Your customer service agents need regular updates during various phases of the ticket lifecycle. The agents and the clients can also attack your support team with extensive calls or emails if they do not get immediate favorable updates.
One of the most significant advantages of a customer help desk is that you can keep your agents on alert. They can receive periodic alerts and notifications from the period a ticket is obtained to when it gets resolved. But what exactly are notifications at a help desk? Notifications are messages automatically sent to the clients and agents when a particular predefined condition is met. For example, agents can get a 'New Ticket Notification' whenever a new client inquiry comes. Similarly, clients can get a notification when their ticket is resolved or when some extra information is needed from their end.
Help desk software solutions that comprise a cloud component make it feasible for groups to work jointly remotely from a centralized platform. Remote help desk teams that need entry into the same email accounts become stuck when there's an admission issue or if the file is corrupted. Cloud-based systems alleviate these problems. They can help groups that aren't remote as well. Online access to the ticketing system can be a helpful feature when an agent needs crucial input from a far away manager.
Conclusion
Help desk Software is important for SMEs and enterprises alike as each has customers that will need solutions to inquiries. A help desk Software must provide immediate response and be available round the clock.
Discover Why Support.cc Stands Out
#1
Manage all your support tickets in one place
#2
Provide multi-channel support via email, chat, call, knowledge base and social media
#3
Create automation rules for faster resolutions and routing
#4
Get a 360-degree view of customer data with CRM integrations
#5
Enable self-support for your customers through brandable knowledge base
#6
Organize tickets and follow-up on them using built-in task management
#7
Integrate with built-in NinjaChat (live-chat software) and BotUp (AI Chatbot)
#8
Generate customer service reports to identify areas of improvement
#9
Unbelievable pricing - the lowest you will ever find
#10
Everything your business needs - 50 apps, 24/5 support and 99.95% uptime
Join the SaaS Revolution
All-in-One Suite of 50 apps

Unbelievable pricing - $14.99/user

24/5 Chat, Phone and Email Support