10 IT Help Desk Tips Every Newbie Needs To Know
IT help desk centralizes the necessary knowledge and information at a single source point to allow the team to acquire knowledge and perform better.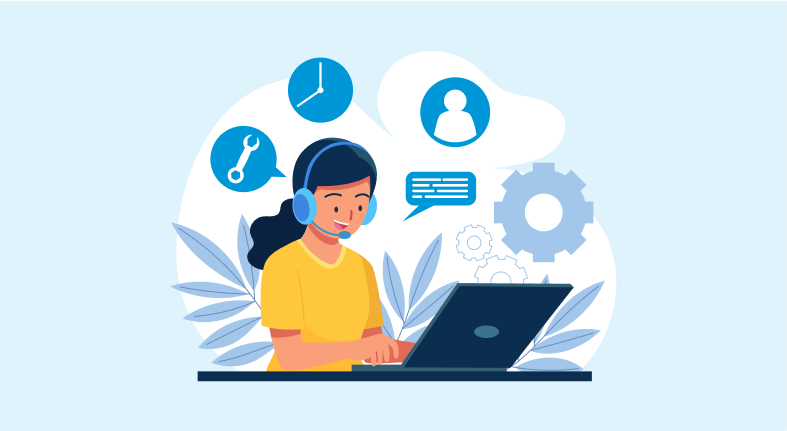 IT help desk is a multi-dimensional resource that allows your organization to reduce the downtime in IT services and provides quick resolutions for immediate needs. It is an indispensable part of an IT organization that aims to provide contact resolutions swiftly. IT help desks are essential in business as they improve customer satisfaction, product quality, and the team's overall productivity and save cost.
An IT help desk centralizes the necessary knowledge and information at a single source point to allow the team to acquire knowledge and perform better. It includes a help desk ticket, which allows the customers to rate the help desk services and share valuable feedback. This enables your team to understand your customers and perform better.
The customer service help desk tool allows all-sized organizations to measure customer satisfaction and work accordingly accurately. With the help of IT help desk tools, the internal support teams observed over 95 percent of customer satisfaction. Today, we will guide you through the tips that every new business owner needs to know.
Ten IT Help Desk Tips You Need To Know:
First And The Foremost: Give Great Customer Service
Once you choose the right ServiceNow ticketing tool, you should ensure to provide good service to your customers. An IT help desk professional should be proficient in technology and have the ability to communicate and train the users. It allows the users to learn better how to use your products or services. You should provide the best customer service to ensure that you stay ahead of the competition. Hence, you should hire a professional who has the technical skills and complaint management skills to manage the customers' complaints on time.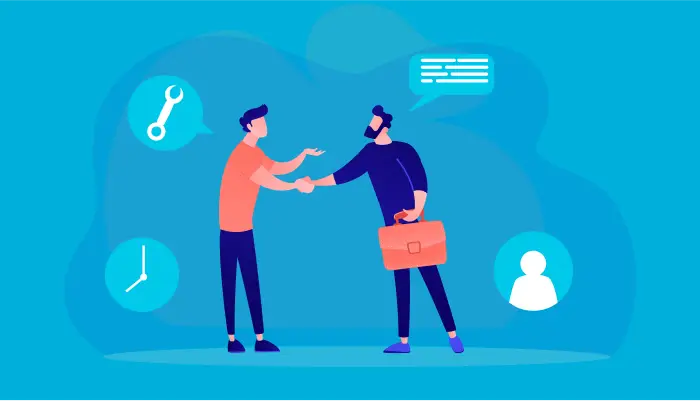 Stay Organized
When an organization receives a help desk ticket, it depends on how you manage them. Staying organized is one of the most prominent factors. The organization of the IT help desk depends on the front line, staffing levels, and estimating the workload. When your team has a set of IT ticketing tools, you should ensure to organize the workload. It helps you measure success in terms of objectives and staffing levels. Spiceworks help desk is free software that provides you with fully-customizable features and enables your team to declutter the help desk ticket to reply to them with the updated status via HTML emails.
Keep Up With The Trends
It is equally essential to keep up with the trend in the IT help desk and customer service help desk. A help desk professional should ensure that they have all the necessary information when they ask the question, "how may I help you?". It allows you to provide a good service, thus eradicating a bad customer experience. It is necessary to stay in the loop when you interact with your customers. Furthermore, it forms a connection and allows the customers to share their queries and doubts to expect honest answers in return.
Get Certified
Although several attributes can allow a person to offer the best help desk services, you should get certified in the field. It allows you and your team to hone the skills before putting them into practice. Some of the significant skills required are effective communication, customer service, critical thinking and problem-solving, time management, product or service knowledgeability, adaptability, interpersonal skills, and reliability. This ensures that your team works with good composure under pressure and handles the situation with grace and harmony.
Use Your Resources
It would help if you relied on valuable resources to ensure that you stay on the top. Support.cc by 500apps is one of the best help desk system that provides you with all the features necessary for your business development. A good IT help desk solution provides you with extensive features to accept, respond to, track, and understand support requests in an organized way. Support.cc enables you to streamline your customer support responses and improve the overall team's performance with real-time feedback. Here, you can categorize the tickets and assign agents to get the work done quicker.
Find A Mentor
Mentors can play a significant role in supporting your business when it needs external help. While using the latest technologies can be a game-changer, it is important to find a mentor when you need one. It helps you understand your business requirements better as they guide you on using the right tools and measures to succeed in the market. This is one of the most significant tips that many businesses fail to notice. Therefore, if you find trouble in certain areas where the issue persists, it is better to consult with someone who has vast knowledge and experience in the field.
Put Yourself In The Shoes Of Your Customer
Although your team may face great pressure during work, it is highly important to understand what your customers are trying to convey. An IT help desk professional uses complaint management and customer service skills to ensure that the customer gets the answers they deserve. Several customers may face numerous issues that are not common. Hence, you should be understanding of their situation. Always try to listen to them before you jump to conclusions. All the customer wants is to share their genuine feedback and get a real response that is not sugar-coated. Therefore, always put yourself in the shoes of your customers and think twice before you respond.
Keep A Positive Attitude
Most customer service industries face ups and downs. However, it can be rewarding when the support agents maintain a positive attitude throughout the journey. The stress and frustration can become challenging, but a professional should know how to tackle the situation perfectly. Working with people of different perspectives requires empathy. Only when you thoroughly understand your customer and their problems will you be able to share a possible solution that pleases them. Hence, you should always ensure to keep a positive attitude and an open mind when handling a help desk ticket.
Check Your Ego At The Door
This goes hand-in-hand with a positive attitude. While dealing with customers from different locations, you should be reliable and empathetic. Your ego should be the last thing entering the doorways when it comes to IT help desk servicing. You should build self-awareness and learn the latest techniques to keep up with the trend. Do not sound like a pessimist with an egoistic mind. You should always manage to have a positive tone during the conversation. This proves your excellent qualities and capabilities to the team and ensures that the customer is not disappointed.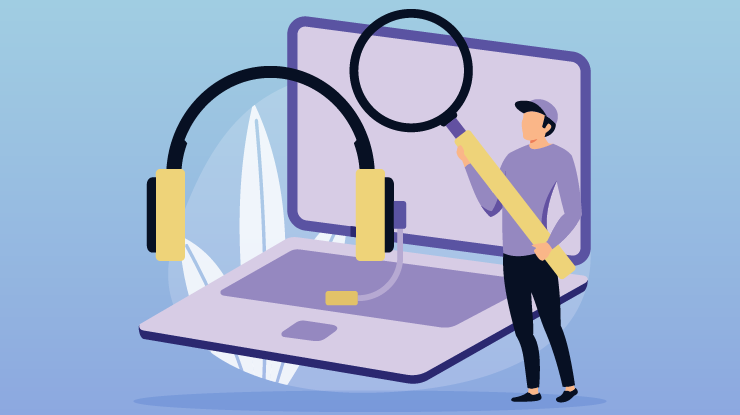 Be Patient
Lastly, having patience is the key to success in any field of business. Remind yourself that you are all ears and ready to solve your customers' problems. You should hone your ability to hear them out with patience and resolve their problems with patience. Do not hurry up. You should sound convenient and help the customers throughout the process. As a professional agent, you are the guide to your customers. Therefore, make sure to be there through each step and guide them with patience. It not only enhances your interpersonal skills but improves customer satisfaction. Keeping up a smile and a friendly tone will boost your mood and help you gain your customers' trust.
Summing It Up
Any organization offering help desk services ensures that the customers realize that you are also a human. You can make honest mistakes but also keep up to your promises. Be bold and make sure to get creative wherever it is necessary. It strengthens the client and organization's relationship, making your organization the top priority when they seek help. Support.cc by 500apps is one of the best IT help desk softwares that provides customer support, enhances your team's productivity, and saves additional time and cost. Using reliable software ensures that you manage and prioritize the tickets to take care of your customers with the bare minimum effort.
Support.cc provides features like ticket management, bots and live chat, automated responses, advanced reports, click-to-call option, contact and task management, and email integration. With the help of Support.cc software, you get all the benefits of the drag-and-drop interface that is easily manageable and affordable. For more information, visit the 500apps website today!"
Discover Why Support.cc Stands Out
#1
Manage all your support tickets in one place
#2
Provide multi-channel support via email, chat, call, knowledge base and social media
#3
Create automation rules for faster resolutions and routing
#4
Get a 360-degree view of customer data with CRM integrations
#5
Enable self-support for your customers through brandable knowledge base
#6
Organize tickets and follow-up on them using built-in task management
#7
Integrate with built-in NinjaChat (live-chat software) and BotUp (AI Chatbot)
#8
Generate customer service reports to identify areas of improvement
#9
Unbelievable pricing - the lowest you will ever find
#10
Everything your business needs - 50 apps, 24/5 support and 99.95% uptime
Join the SaaS Revolution
All-in-One Suite of 50 apps

Unbelievable pricing - $14.99/user

24/5 Chat, Phone and Email Support