Need to Switch to a Virtual Help Desk? Find Out the Easiest Way to Implement Here
Support.cc provides the simplest and most affordable way for businesses to manage customer support with a virtual help desk solution that is cloud-based and easy to set up and use.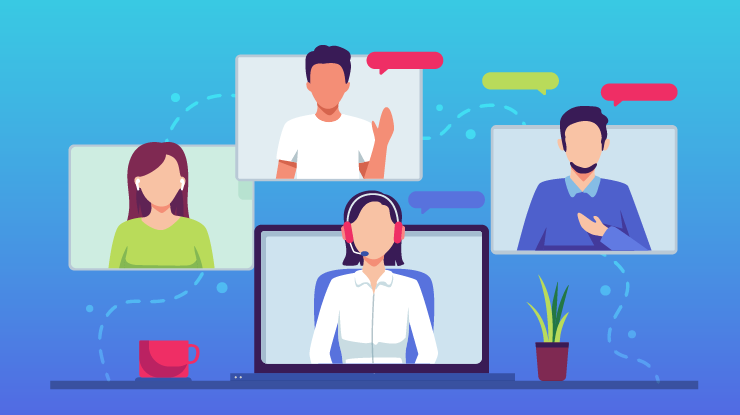 Changing technologies have also driven organizations to find new and better ways of engaging with their clients. For example, you may have noticed that service desks are changing. Companies have moved from on-site help desk systems to virtual systems. This switch allows organizations to provide their services effectively without wasting available resources.
Since you're here, it could be that you've been thinking about switching to a virtual help desk. One thing for sure is that this move will bring a profound transformation to your company. In addition, your competitors are making the most out of these systems. Therefore, it makes a lot of sense that you should also consider investing in the best virtual help desk solution.
Easiest Way to Switch from Conventional Help Desk to Virtual Help Desk System
Switching from your old service desk system to a virtual support system might be a complicated process, especially if you don't know what you should be doing. Nonetheless, with the right guidance, this should be a straightforward process. Consider the following steps to make this switch quickly.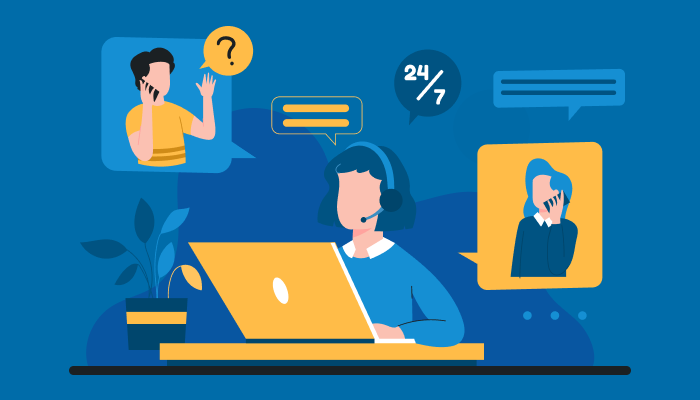 1. Inform Your Team
The first thing that should be done is to make sure that all your team members are aware of the planned switch. Talk to them about your intentions and ensure you are on the same page. Before you talk about the technical aspects of the transition, it's vital to explain why going for this move is beneficial for the company and the employees.
Informing your team about the transition helps to motivate them. It keeps them in the know concerning the benefits they expect to gain and how quickly they transition into the new system.
2. Choose the Right Technology
Once your team is on board, the next thing is to pick the software that meets your business needs. Again, you have a long list of options to choose from. Unfortunately, this is where most businesses go wrong. They fail to consider important features when picking a help desk solution. To free you from the dilemma of choosing the wrong software, Support.cc comes highly recommended.
Support.cc is ranked among the best helpdesk software in the market. With this tool, you can automate customer service tasks with unique features like knowledge-base, a ticketing system, advanced reports, contact management, and more. Moreover, you can run workflows depending on triggers to effectively manage SLAs, priority, and status. Plus, if you are specifically interested in a tool that allows for third-party integrations, then Support.cc is the right pick for you.
3. Plan for Data Migration
Another thing that will guarantee you a smooth transition is the process of migrating your customer data. Your customers trust you with their personal information. Therefore, you must invest in a tool that allows for easy and secure data migration. Support.cc fits this description. When thinking about data migration, you should think about how big your data is, the accessibility of your data, and how it will be structured in your new system. These considerations will help you settle for a tool that can streamline the whole process.
4. Train Your Team
The next thing you need is to familiarize your team with the new system in place. Of course, this step happens after you have successfully transferred your data. The goal here is to ensure your employees are aware of how the service-desk software works.
While this might seem easy to do, it all depends on the software you purchase. Some help desk tools are challenging to use. In addition, your support team will be frustrated if they have to spend hours learning how to use the software you picked. So, ensure you consider whether the helpdesk software has an easy-to-use interface.
5. Train Your Customers
Besides training or educating your team on how the virtual help desk tool is used, your customers also need to understand how to use it. After all, you installed the helpdesk software to ensure your clients can be served better. So, investing some time to educate them is crucial.
Going for a tool with a simple interface will make the entire process relatively easy. Your customers won't need much training if the software can guide them on what they need to do. For instance, in terms of submitting their tickets, they should do this effortlessly without the help of your support team. You might need to step in a few times, especially in situations where payments need to be made.
6. Test the System
Before fully implementing the virtual help desk system, you must test the system with a few employees and customers. Doing this warrants that you are sure of what you are doing. Testing also gives you an opportunity to identify potential bottlenecks your agents face while offering their services. Therefore, you can find ideal ways of eliminating these issues before switching over entirely.
Furthermore, testing the system beforehand also gives you the advantage of training a few of your agents. After that, you can delegate training activities to individuals who are well versed with the software of your choice.
7. Launch the System
Well, switching from a traditional help desk system to a virtual system is as easy as you have seen. The main thing here is to make sure you have clearly defined your goals before implementing the switch. Your goal should be to settle for a system that meets your company's goals and objectives.
Moreover, switching to a modern help desk system heavily relies on the software you choose. Most companies will want to go for cheap or free software versions. This is a mistake you shouldn't make. Why? Sometimes cheap is expensive. Ensure that you evaluate any helpdesk software based on the features that will help your company serve your customers better. Prioritize your customers' needs when looking for a help desk system. This saves you from choosing any software just because it's affordable or cheap.
8. Monitor, Learn and Optimize
Successfully switching into a new help desk system goes beyond the launching phase. First, you need to monitor how the system functions continuously. This means you should evaluate the ticketing system from time to time. The good news is that a tool like Support.cc has reports that can help you discern whether you're working efficiently or not.
Conclusion
You now have an idea of how you can quickly transition from the old help desk system into a virtual system. It's pretty straightforward, especially once you narrow it down to the right Helpdesk Software. You will only take some time to train your agents, and you can start benefiting from the system within a short period. The aspect of training your agents to use the software you pick should influence you to choose a simple tool to use. You don't want to waste time training employees and customers on using a help desk system. We've pointed you to the right tool that won't disappoint you. Thousands are already using it. Sign up today and get the most out of Support.cc.
Discover Why Support.cc Stands Out
#1
Manage all your support tickets in one place
#2
Provide multi-channel support via email, chat, call, knowledge base and social media
#3
Create automation rules for faster resolutions and routing
#4
Get a 360-degree view of customer data with CRM integrations
#5
Enable self-support for your customers through brandable knowledge base
#6
Organize tickets and follow-up on them using built-in task management
#7
Integrate with built-in NinjaChat (live-chat software) and BotUp (AI Chatbot)
#8
Generate customer service reports to identify areas of improvement
#9
Unbelievable pricing - the lowest you will ever find
#10
Everything your business needs - 50 apps, 24/5 support and 99.95% uptime
Join the SaaS Revolution
All-in-One Suite of 50 apps

Unbelievable pricing - $14.99/user

24/5 Chat, Phone and Email Support