Best IT Helpdesk Ticketing System
A support desk ticketing system is essential for better customer management of your growing client base. It offers the automation resources required to set up, monitor, and control support tickets. Additionally, the way tickets are distributed and classified can be improved. ensuring that the appropriate support personnel handle them.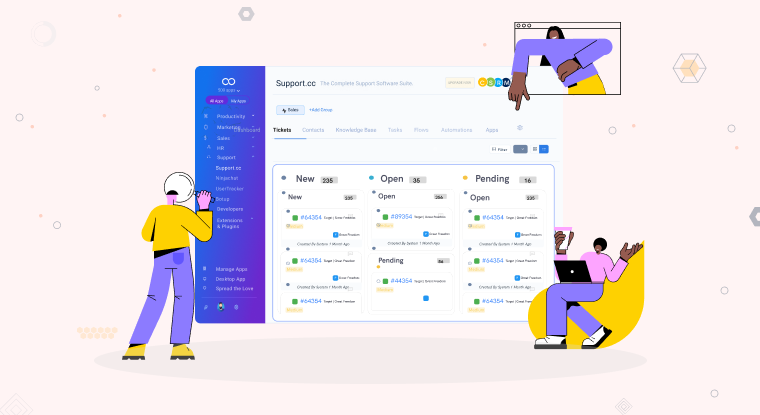 There are many advantages to automating your IT helpdesk ticketing system. including better customer satisfaction and customer retention rates. Additionally, it can create tickets for many communication channels. enabling you to offer omnichannel support to clients who use live chat and social media.
Best IT Helpdesk Ticketing System Importance
IT helpdesk ticketing system includes an automated customer service ticketing system. It aids companies in providing better customer service. increasing the levels of client satisfaction. Enhanced brand loyalty and increased rates of customer retention are also benefits.
A help desk ticketing system generates tickets from customer requests automatically. As tickets are categorized and assigned to agents, automation continues. This helps to:
Provide consumers with prompt assistance.
Reduce the amount of time lost manually allocating tickets.
Reduce the costs of the long-term support team.
Strengthen brand loyalty.
Boost rates of customer retention.
Your clients can gain from a ticketing system that is automated. Tickets can be created using a system and several communication channels. including live chat, email, text message, social media, and phone. i.e., no requests are ignored or not responded to. basically lowering the chance that support teams will experience a backlog. Through reporting functionality, you can keep an eye on how well your staff is supporting you. You can better track ticket inflow and SLAs and reallocate resources as needed.
3 Signs It's Time to Invest in Help Desk Support Software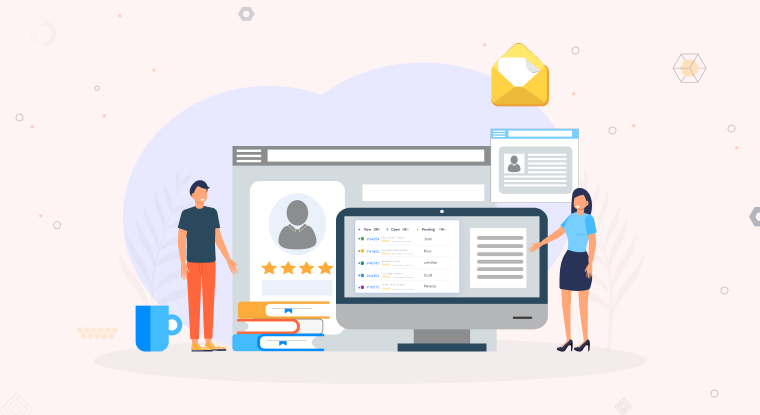 You'll need to spend on buying an IT helpdesk ticketing system as your firm expands and evolves. Determining the ideal time to invest in support ticketing software can be challenging. You'll experience growing pains and lost opportunities if you wait too long to invest. These three indicators can assist you determine when it's time to buy help desk software.
Backlog of Support Requests
Customer demands exceed what your present team can handle within the time frame you've promised when your business is at a specific level of growth. You might be able to keep up with the requests at first. But once you reach a point when client conversations last for many days or wait times exceed your target, it's time to make an investment in help desk software. You run the risk of experiencing a surge in client attrition if you ignore this warning.
At this point, you might be debating between purchasing IT helpdesk ticketing system or adding extra staff members to handle inquiries. If you ever find yourself in that predicament, remember that help desk software will benefit both your customers and your staff. Why? It can be a waste of money to hire more workers without providing them with the technology they need to operate effectively. You're assisting your team's future in the present by making the acquisition of IT helpdesk ticketing system a priority.
Customer Service Team
Your business can benefit much from the data derived from client interactions, but to access it, you must have the appropriate technologies in place. It's time to invest in help desk software if you want to make decisions that are more data-driven or if you want to share customer engagement numbers with the rest of your organisation.
Some of the data you'll be able to access can act as north star measures for your company. Without support software, it would be challenging to get data like average ticket age, average requests made per client, and average customer satisfaction. Using help desk software, you can share insights with reporting features with only a few clicks or even put them on a custom widget so they are available whenever a member of your company signs in.
Additional Products or Features
You should spend money on help desk software if you're growing other aspects of your company, such as introducing new software features or a new product line. More options mean a more complex management environment for your support staff. Because of this intricacy, they will require assistance in responding to customer inquiries. Smart tagging and AI-enabled capabilities in help desk software helps with this by helping to route enquiries to the appropriate team or ticket queue.
When adding new products and services, using a help desk software to streamline support operations frees up more time to interact with consumers. This redoubled effort can make or destroy a product launch, particularly if your customers are involved and have inquiries.
Check Out the Best IT Help Desk Ticketing Systems
Support.cc
Support.cc is the best IT helpdesk ticketing system that can help you build a reputation for providing top-notch customer service. Additionally, it makes managing your problems and connections easier. Your contact information is centrally stored by this software, making it simple to manage, maintain, and update as needed.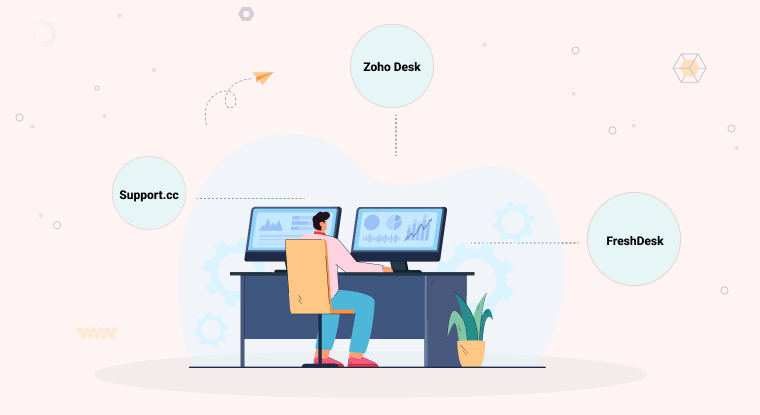 Key Features
Support for multiple channels: Utilize a single dashboard to manage and address inquiries from emails, calls, live chats, tweets, and WhatsApp.
With a brandable knowledge base, you can give your consumers simple access to information.
Automated SLA procedures allow you to keep an eye on your most important customer service indicators.
With built-in CRM.io or 30+ CRM integrations, keep track of your clients' support interactions.
With Live-chat, a potent AI-Chatbot, and NinjaChat, assist clients across a variety of messaging apps.
Zoho Desk
An all-inclusive support desk solution is Zoho Desk. Users can obtain solutions more quickly thanks to the IT helpdesk ticketing system's process restraining. It also facilitates the tasks of service representatives using automation features. A multichannel help desk, Zoho Desk combines live chat, social media, email, and phone support. It also offers web forms. Zoho's AI assistant is named Zia. It can automatically tag tickets, chat with customers, and perform sentiment analysis. There are self-service features and knowledge base tools. This platform enhances agent productivity when used with Zoho CRM. Metrics like time tracking for specific tickets are handled by analytics. Real-time reporting provide comprehensive information on whole service departments.
FreshDesk
You can purchase a IT helpdesk ticketing system from Freshdesk. With AI automation, tickets are prioritised and routed to the most qualified agents. Freddy is the name of the AI tool, which can function as a chatbot. The team inbox can also be used by agents. Common responses can then be saved and made into scripted responses from this point on. With email, phone, chat, and other channels, Freshdesk is an omnichannel tool. Additionally, Freshdesk has help widgets. These consist of rage-click detection, tailored content, and web forms. The final one reduces confrontations with irate customers. All of the reports' sections offer customization possibilities. One-click insights are available. Additionally, there is knowledge base analytics.
Wrapping up
The ideal IT helpdesk ticketing system selection shouldn't become your only need to meet the target. Make sure your team is completely engaged if you want to get the most out of any SaaS tool. Don't just choose the finest and hope that its technology will handle the rest. Even while customer service and support need all the technical assistance they can obtain, it is your employees who truly go above and beyond to ensure that customers are happy. And make a wise decision of choosing a software that is a one-stop solution like Support.cc along with 49+ apps for all your business needs.
Discover Why Support.cc Stands Out
#1
Manage all your support tickets in one place
#2
Provide multi-channel support via email, chat, call, knowledge base and social media
#3
Create automation rules for faster resolutions and routing
#4
Get a 360-degree view of customer data with CRM integrations
#5
Enable self-support for your customers through brandable knowledge base
#6
Organize tickets and follow-up on them using built-in task management
#7
Integrate with built-in NinjaChat (live-chat software) and BotUp (AI Chatbot)
#8
Generate customer service reports to identify areas of improvement
#9
Unbelievable pricing - the lowest you will ever find
#10
Everything your business needs - 50 apps, 24/5 support and 99.95% uptime
Join the SaaS Revolution
All-in-One Suite of 50 apps

Unbelievable pricing - $14.99/user

24/5 Chat, Phone and Email Support