Top 6 Best Ticketing Systems
With the use of ticketing software, an IT ticketing system, or a help desk ticketing system, enables individuals in IT support to be focused, organized, efficient, and productive.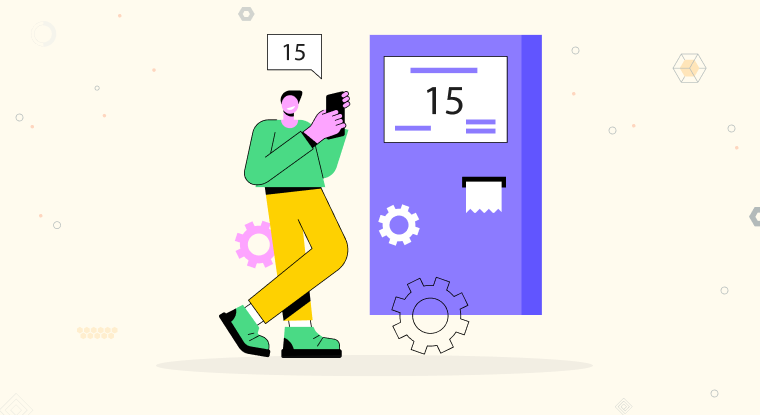 Introduction to Best Ticketing Systems
A help desk ticketing system streamlines the process of resolving issues, centralises data, and sends email alerts to everyone to keep them informed. Work that must be done manually is eliminated by the software. It is not necessary for the IT support specialist to laboriously log issues by hand, browse through jumbled emails to identify the root of a problem, or manually track the status of issues, which could cause requests to go through the cracks. IT support is able to monitor, control, handle situations more quickly, and efficiently with the best ticketing systems. Costs, sales, client retention, and public perception of the company all benefit from this.
Features to Look Out for in IT Help Desk Systems
Multi-Channel Accessibility
The need for streamlining your customer support operations across many platforms is greater than ever. By providing a variety of contact options, you let consumers select the one that best suits their needs. This freedom of choice leads to a better overall experience that is advantageous to both parties.
Support for Multiple Languages
Geographic boundaries don't exist in the realm of the internet. Furthermore, it serves no purpose to create them manually using a ticketing system that only supports one language. Offering your clients the finest experience possible is more important than simply being understood. The first step to a faithful relationship is learning their language. Even if Google Translate is only two clicks away, customers prefer companies that go above and beyond. You should only count on your consumers to make contact. The remainder of the work is up to you and how well your ticket management system can accommodate different idioms.
Full Customization
Your brand should be completely interwoven with your ticket management system. That is, it must have the same appearance, behavior, and sensation as the rest of your online presence. From the perspective of the user experience, this is very significant. Customers don't want to have the impression that your company isn't making enough of an effort to give them a voice. You should avoid systems that cannot be customized.
Workflow Automation
This feature is a must in every way. Your company requires a ticket management solution that integrates with rule engines regardless of the industry. You can design automation rules by using them to assign brand-new jobs. They can be used, for instance, to send notifications when requests are overdue or to build a keyword-based filtering system. In essence, it eliminates the time it takes to deliver a consumer request to the appropriate individual.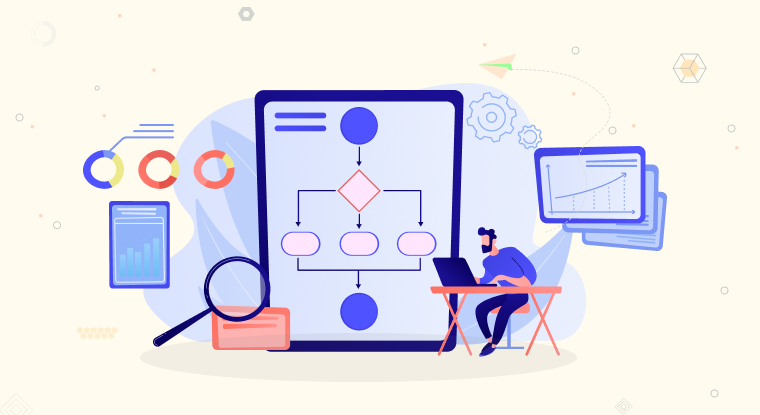 Personalized Ticket Pages
Because each person is different, so are their wants and needs. Additionally, customers expect businesses to be aware of their preferences in advance, particularly if they have previously engaged your support staff. The more information you have about each consumer, the better service you can offer. This was practically impossible before the best ticketing tool. However, it is now very necessary. Personalized ticket pages come in handy in this situation. When a new query is made, agents will have access to the user's entire ticket history, including the issues the user has had in the past and how those issues have been or are being resolved. Saving time by not repeating questions will help you grow your clientele.
Ticket Categories and Tags
Without categories, a ticket management system is like The Avengers on a bad day: a concoction that begs for disaster. A lot can happen between the time a query is created and the time it is resolved. The only way to keep track without going insane in the process is by labeling each ticket and step in the process appropriately. This includes moving them around, merging them, looking for issues, allocating them to various agents, etc.
Knowledge Base
A solid customer service ticketing system is built on a thorough knowledge foundation. Customer satisfaction will increase and the number of support inquiries will decrease if quick answers are made available through a searchable content database. According to market research, 45% of businesses that offer web or mobile self-service reported both an increase in website traffic and a decrease in phone queries.
Team Empowerment
A solid ticket management system should, first and foremost, be advantageous to your employees. No matter how amazing the system is, it simply cannot succeed without a capable team. The time spent responding to tickets should be much reduced thanks to this platform. Additionally, give the staff the resources they need to enhance teamwork.
Reporting Tools
Knowing what has to be fixed is the first step toward progress. Insights are one of the key components of a top-notch ticket management system because of this. They will enable you to understand what customers are searching for, how they are being addressed, and how your team is doing as a whole based on the requests you receive.
Customer Experience Oriented
The ideal ticket management system should enable you to enhance the overall experience of your consumers. It's important to be there for them throughout the process and make sure they get the help they require in a timely and comfortable manner, in addition to providing them with the right answers.
Check Out the Top 6 Best Ticketing Systems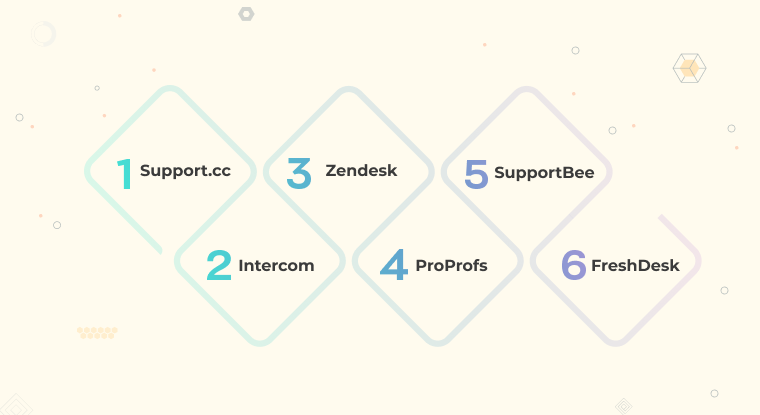 Support.cc
Support.cc is the best ticketing system that can help you build a reputation for providing top-notch customer service. Additionally, it makes managing your problems and connections easier. Your contact information is centrally stored by this service desk software, making it simple to manage, maintain, and update as needed.
The sole tool your agents will require to uphold your SLAs and keep your customers happy is Support.cc.
Utilize straightforward automations with hyper-personalization to lessen agent fatigue.
In order to track, follow up on, and promptly resolve your inquiry or issue, ticket management assists in giving it a unique number.
Intercom
With the help of client self-service, proactive assistance via chat, pop-ups, and banners, and direct access to reps, Intercom is one of the best ticketing systems that offers a chat support solution to increase sales and customer success. The tool's inbox allows you to manage everything, allowing you to communicate with consumers from any location from one central location. To enhance self-service and make sure representatives speak with the right prospects and clients, you can automate responses and routing.
Price: $65/month or more
Zendesk
Zendesk, one of the best ticketing systems, provides a full range of customer support services. It has functions including reporting, live chat, knowledge base, and ticket management. In order to give you a more complete picture of your customer assistance, it also interfaces with other helpdesk support software.
Price: $49/month or more
ProProfs
One of the best ticketing systems, ProProfs Help Desk provides reporting and ticket management functions. In order to give you a more complete picture of your customer assistance, it also interfaces with other software.
Price: $15/month or more
SupportBee
One of the best ticketing systems, SupportBee provides reporting and ticket management functions. In order to give you a more complete picture of your customer assistance, it also interfaces with other software.
Price: $15/month or more
FreshDesk
Freshdesk is a cloud-based, adaptable and one of the best ticketing systems that may be used for internal or customer-facing help desks. It has capabilities like tracking the length of the ticket response time, reporting, incident and asset management, automated responses on any channel, and ticket creation and administration.
Price: Starts at $19/month
Final Words
If you're looking for the best ticketing systems like Support.cc, we've got your back. Support.cc offers a simple, intuitive interface that makes finding tickets fast and easy. Its features include:
A mobile-first design that makes it easy to use on any device.
The ability to add users and customize their access levels at any time.
An intuitive search bar that lets you find tickets quickly.
Visit 500apps to explore more.
Discover Why Support.cc Stands Out
#1
Manage all your support tickets in one place
#2
Provide multi-channel support via email, chat, call, knowledge base and social media
#3
Create automation rules for faster resolutions and routing
#4
Get a 360-degree view of customer data with CRM integrations
#5
Enable self-support for your customers through brandable knowledge base
#6
Organize tickets and follow-up on them using built-in task management
#7
Integrate with built-in NinjaChat (live-chat software) and BotUp (AI Chatbot)
#8
Generate customer service reports to identify areas of improvement
#9
Unbelievable pricing - the lowest you will ever find
#10
Everything your business needs - 50 apps, 24/5 support and 99.95% uptime
Join the SaaS Revolution
All-in-One Suite of 50 apps

Unbelievable pricing - $14.99/user

24/5 Chat, Phone and Email Support