Why You Should Automate Your Helpdesk?
Automation is the way to go is that customers can be engaged right from the time they enter the sales funnel. Lack of communication in your organization is a red flag.
You might be interested in automating your helpdesk, but you aren't sure whether this is the right way to go. One thing that should be noted is that if you are not taking advantage of automation, you might be missing out on opportunities to enhance customer satisfaction and improve productivity in your business.
There are tons of tools online that can help you automate some of the mundane, repetitive tasks around the office. These tasks are usually draining, and your team might waste a lot of time attending to these tasks. Therefore, it makes a lot of sense to consider automating your helpdesk. This post will take you through the benefits of such automation and the best software you can use online to ensure you are confident enough to automate your helpdesk.
Introduction to Automated Help Desk Systems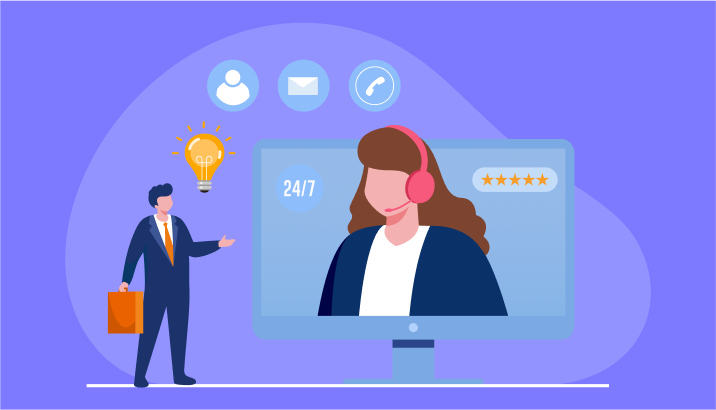 Have you thought of your helpdesk's current state? Maybe you often reset passwords manually or unlock accounts by having one of your agents do the job. Probably you still waste time manually assigning access rights to your agents and other users. If these are some of the things you've been doing, then you're definitely missing out on the perks of automating your helpdesk.
There is power in automating things around your desk. You save your team from the stress of handling most of the manual activities. They can spend more time dealing with other complex tasks in your organization. What this means is that you can ensure your customers are served efficiently without any delays. Over time, this contributes to an improvement in customer relationships and engagement. No one wants to spend the entire day listening to the same customer queries over and over again. Some issues can be solved by simply using automated customer service software — for instance, the issue of unlocking accounts.
While automating your helpdesk provides you with many benefits, you may wonder why most small and mid-sized companies still use manual processes. The reality is that most of these organizations think that finding the right tool online is costly. But this is not true considering the fact that there are tons of helpdesk automation tools that are affordable.
Whenever your help desk depends on manual processes, you should remember that you risk losing energy, time, user confidence, trust, satisfaction, market reputation, and more. Ultimately, these are inefficiencies that will have a negative impact on your business.
Top Reasons to Automate Your Helpdesk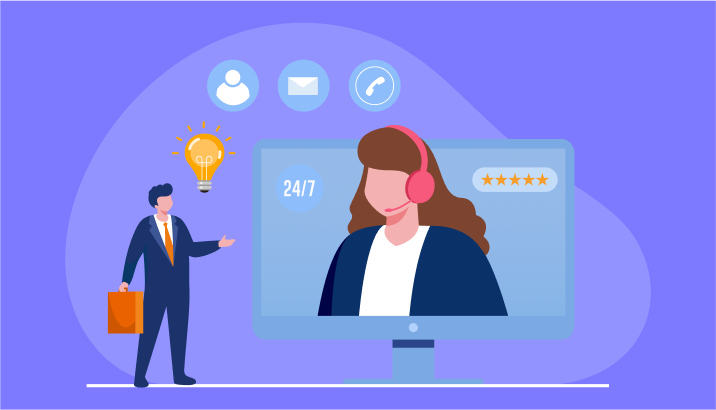 To enhance your helpdesk's value and increase the likelihood of boosting user engagement, you should prioritize automation. Automating your helpdesk provides you with many benefits, including:
Your helpdesk team will be judged based on how effectively they respond to customer queries. It should be noted that customers are often on the lookout for faster solutions. They want answers to their questions right away. If your team is not available to help all round the clock, the chances are that your clients will turn to your competitors because they provide a listening ear and faster resolutions. Customer satisfaction is easily achieved when your audience gets their issues handled in less time.
Automating your helpdesk can also streamline the process of handling customer queries. For instance, certain issues can be quickly re-directed to the best agents. Your end-users can also be given responses as they wait for assistance.
Better User Communication
Another reason why automation is the way to go is that customers can be engaged right from the time they enter the sales funnel. Lack of communication in your organization is a red flag. When a prospect visits your page and gets no response in less time, they will quickly close your tab and visit another page. Customers feel neglected when they are getting no responses from your end. Consequently, automating your helpdesk helps keep the conversation going until they require assistance.
In terms of accuracy and speed of reporting, automated helpdesks are just reliable. They help reduce the common everyday errors that human beings make, especially in data entry. Automation also saves managers from the stress of manually correcting and fixing mistakes made by their employees. Insights obtained from helpdesk reports can also provide you with a better understanding of how your business is performing.
Since your staff will be spending less time attending to your clients, you should expect increased productivity. Your employees will use their time wisely because they have a lot to spare. As a result, more time can be allocated to complex tasks within the company. Increased productivity will also lead to better ROI. So, it's crucial that you consider automating your helpdesk.
Best Platform to Automate Your Helpdesk
Now that you know why you should automate your helpdesk, you may wonder whether there is a reliable tool on the market. There are many options to choose from, which makes the searching process even more difficult. To save you from the trouble, we recommend the best software to automate your helpdesk – Support.cc
Support.cc
Support.cc is a product of 500apps. This software is the best tool online that can help ensure you boost your customer experience in no time. In addition, the advanced automation features that the solution provides make it easy for your team to respond to your clients ' issues quickly.
Moreover, Support.cc allows you to automatically address feedback from your customers without worrying about the workload. Most businesses find it challenging to deal with negative feedback. Support.cc provides you with an easier way of managing this to save the reputation of your business.
Other exciting features of Support.cc include: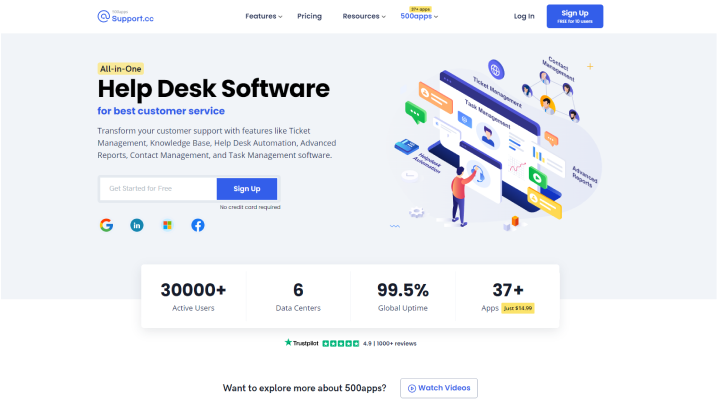 Ticket Management
Knowledge Base
Helpdesk Automation
Advanced Reports
Contact Management
Task Management
Group Categorization
Workflow Management
Features to Lookout For
When picking the best helpdesk automation software, it's always advisable to consider the tool's features. We've provided you with a list of handy features that Support.cc offers. This makes ticketing system worth investing in.
Conclusion
So, are you still confused about whether you should automate your helpdesk? Well, it's high time to upgrade how you serve your customers for increased user engagement. Check out our Helpdesk Software, and you'll be grateful you did.
Discover Why Support.cc Stands Out
#1
Manage all your support tickets in one place
#2
Provide multi-channel support via email, chat, call, knowledge base and social media
#3
Create automation rules for faster resolutions and routing
#4
Get a 360-degree view of customer data with CRM integrations
#5
Enable self-support for your customers through brandable knowledge base
#6
Organize tickets and follow-up on them using built-in task management
#7
Integrate with built-in NinjaChat (live-chat software) and BotUp (AI Chatbot)
#8
Generate customer service reports to identify areas of improvement
#9
Unbelievable pricing - the lowest you will ever find
#10
Everything your business needs - 50 apps, 24/5 support and 99.95% uptime
Join the SaaS Revolution
All-in-One Suite of 50 apps

Unbelievable pricing - $14.99/user

24/5 Chat, Phone and Email Support