8 Reasons Why Customer Service is Important for an Organization
You should distinguish your brand and gain a competitive advantage over other brands with your excellent customer service delivery. The importance of customer service is enormous to the growth of the business. Find out how customer service plays an enormous role in uplifting your brand's reputation.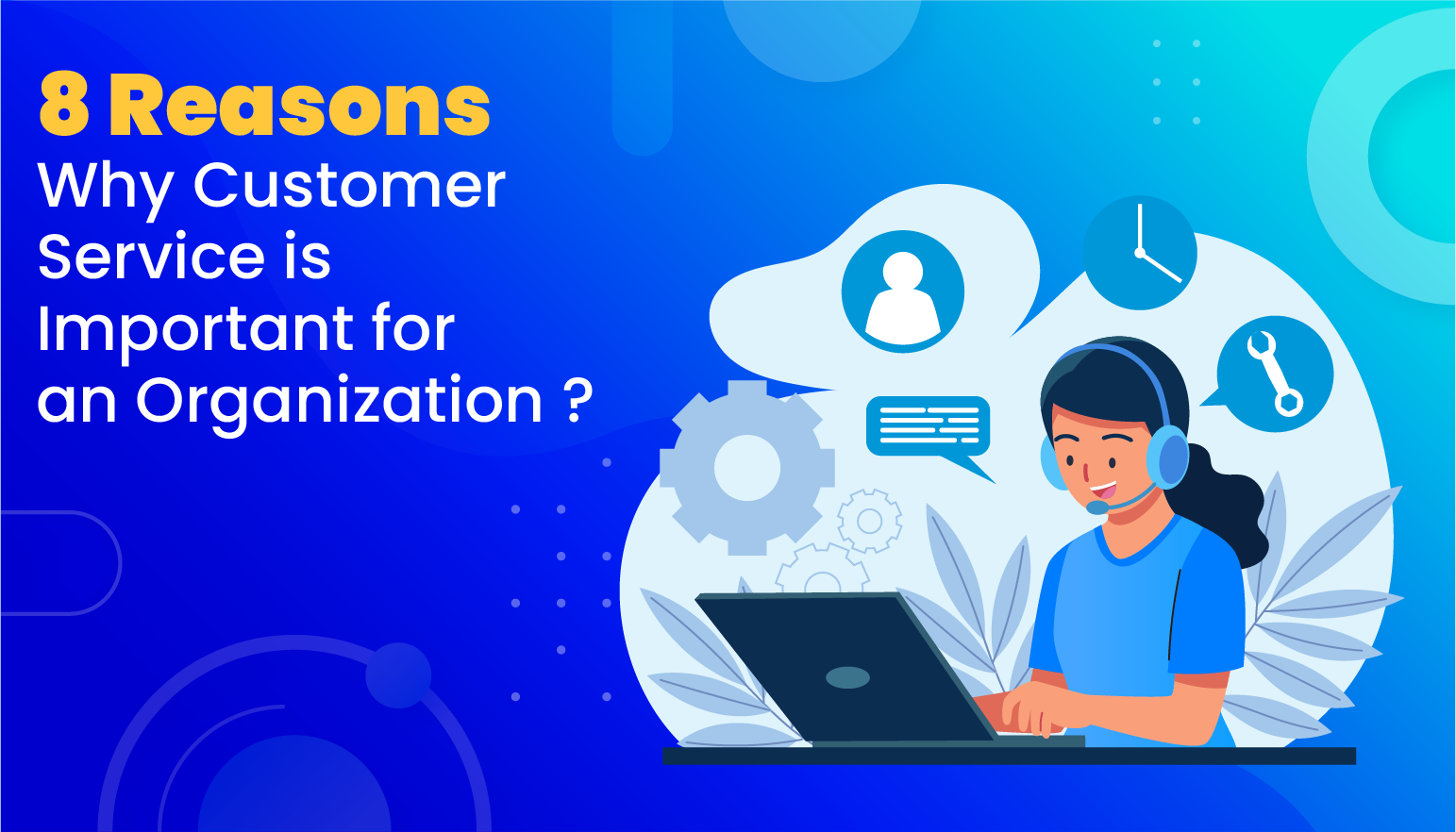 For every business organization, the goods and services provided are meant for a target audience; they are referred to as the customers. Advertising, marketing, and pitching, among others, would bring you customers and create awareness for your brand but what would keep these patrons is the customer service.
Customer service consists of those policies, plans, and activities that govern how your organization interacts with your customers. When your customers are well treated, valued, and appreciated by your employees, that is quality customer service. The importance of customer support service can not be overemphasized because nowadays, customers share their views and opinions about businesses online and via social media. You, therefore, need to invest in your customer service and seal a good relationship with your customers to portray a good image to outsiders.
Importance of Customer Service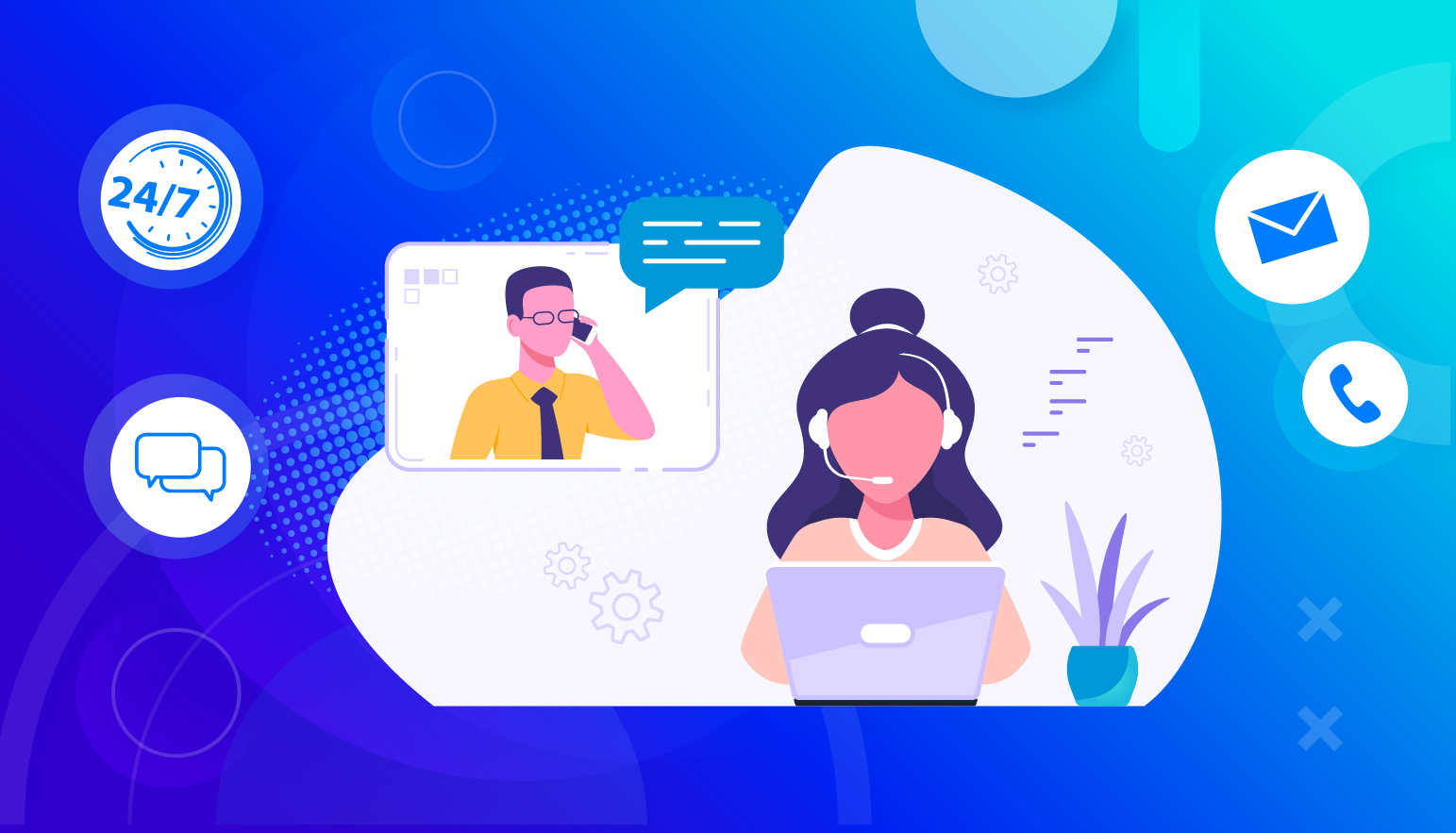 1. Brand Image Representation
Your brand image, mission, and vision, what and who you represent, are always spelt out by the owner and the employees. As a business owner, you know what you tend to provide and achieve, same as your employees. Still, for your customers and the audience, the customer service team is in charge of representing your brand and what it encompasses to your customers and the general public.
One vital importance of customer service is that they contact your customers directly and are saddled with representing and promoting the brand image. According to a survey conducted by Harris interactive, "73% of customers said that they are committed to a brand due to friendly customer service representatives."
2. Competitive Advantage
One foremost importance of support ticketing software is the competitive advantage it gives you over other brands. Irrespective of the industry or environment you are operating, there are bound to be competitors who offer the same product and services as you. To stand out, you have to prioritize your customers and give them the feeling of being valued.
When your customers do not enjoy the service rendered by your brand or are treated with disdain, they tend to leave for a better option. In the same way, you have to woo them from other brands with excellent customer service and keep them coming back for more products and services.
3. Referral
Every business aims to grow, expand and reach a more comprehensive audience day by day. Another importance of customer helpdesk service is that happy customers are more likely to spread the good about your brand and how they are wonderfully treated to their friends, families, acquaintances, and even strangers.
A referral is a key to the growth and success of the business; it is a chain reaction; when your customers are pleased with your brand, they automatically advertise for you and refer others, and that way, the customer keeps expanding.
4. Improvement Through Feedback and Responses
As a business owner, you should be flexible and adjustable to render service better and satisfy your customers. Another importance of helpdesk software is that they help generate feedback and gather responses from your customers and the general public, which guides you in improving the products and services you render.
The customer service team have direct access to the customer; they handle complaints and help resolve issues, this way, they can identify what the customers want and what they do not want, an excellent customer service team enquire from customers on how to improve service delivery, these responses are compiled and worked on to improve customer service delivery.
Also, when customers come around and realize that their suggestions have been implemented, they develop a sense of belonging and loyalty to the brand.
5. Increase in Profit and Revenue
Companies and business organizations measure their success or failure based on their profit and total revenue. The main aim of every business is to make a profit. The importance of customer support service is that prioritizing your customer's welfare and demand increases patronage and revenue.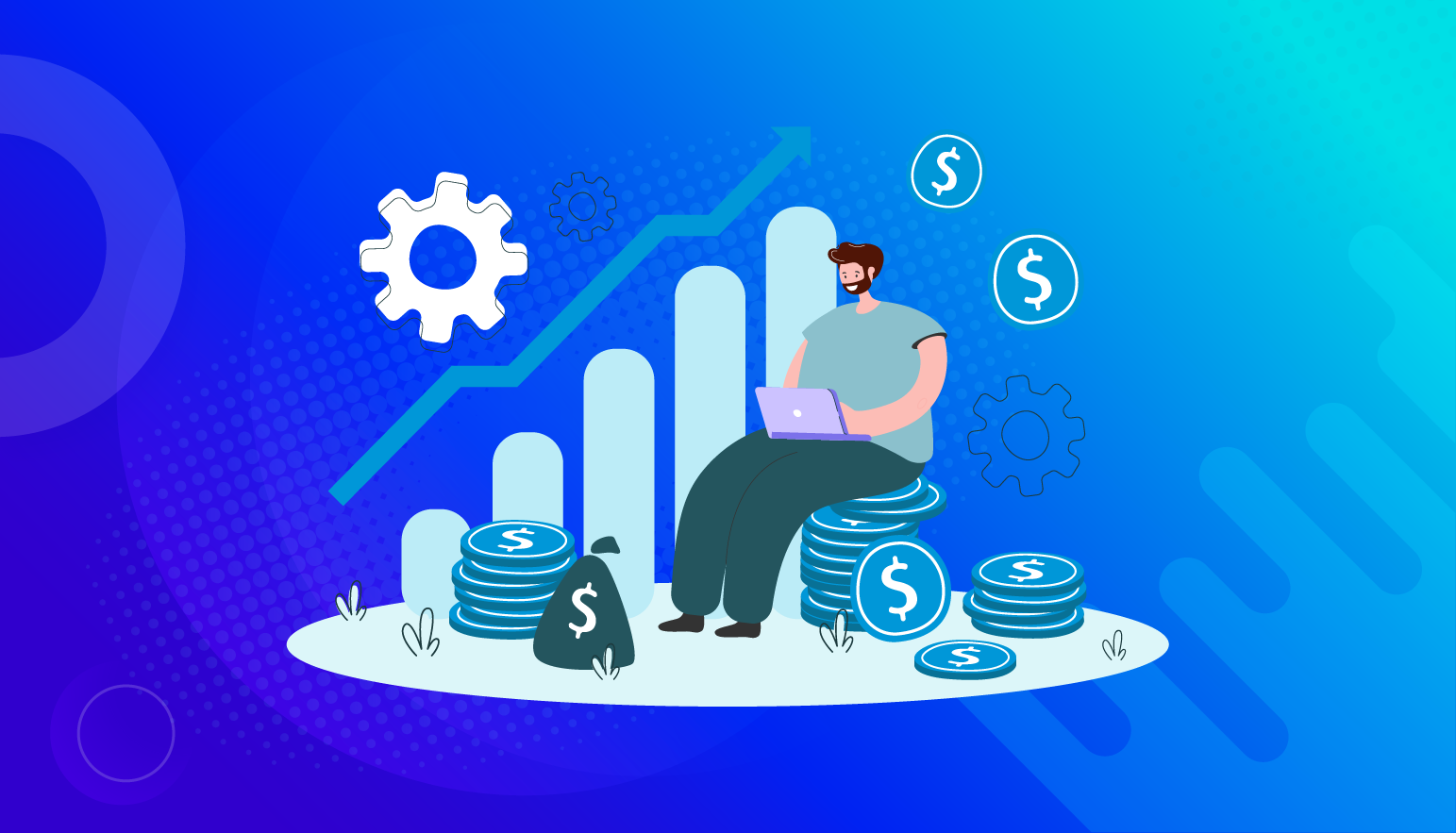 However, there is no direct correlation between customer service and profit, but the former has a multiplier effect on the latter. When you have a terrible customer service delivery, your customers tend to go elsewhere, which leads to a loss. Same way, a good customer service delivery endears your customer to your brand and increases patronage, which leads to more profit.
6. Customer Lifetime Value (CLV)
Customer lifetime value depends on the number of funds and investments a customer brings to a company throughout their engagement. The importance of helpdesk support software is enormous here, especially for investment programs and partnerships.
No one wants to invest in a business that treats its partners and customers in bad manners. Customer service is the direct contact for these potential investors. Customers help portray the company's image in a good way, which, in turn, woo these customers and eventually make them commit their funds to the brand.
7. Business Longevity
For every business, the surest way to keep momentum and avoid collapse is excellent customer service. According to Fundera, "20% of businesses fail in their first year, and 50% fail by their 5th year as a result of issues associated with poor customer service".
The customers and patrons are the souls of business; they are always right. To ensure that you do not run out of business, the customer's welfare should be prioritized. The importance of customer support is that customers keep coming back and making referrals to others when they are being treated like kings. With exemplary customer service, the longer you stay in the market, the more customers you make. Longevity itself is a competitive advantage for your brand.
8. Company Culture and Practices
A company that prioritizes its customers will prioritize the welfare of its employees. Company culture has to do with the general practices of doing things and carrying out tasks.
When your employees work hard to deliver excellent service to customers, they are also working towards productivity. For organizations that centre around customer service delivery, you promote an efficient working culture as you keep on discovering ways to improve service delivery. When your customers are satisfied with their treatment, your employees are fulfilled and happy with their jobs.
It is no rocket science that business organizations that do not care about their customers do not also care about their employees.
How to Provide the Best Customer Service?
Having emphasized the importance of customer support service to an organization, it is essential to examine the various ways through which business organizations and business owners can improve on their customer service delivery. They include:
1. Surveys
As a business owner that intends to improve customer service delivery, you should conduct surveys regularly. These surveys should be undertaken to determine what your customers think about the products and services you are rendering to them. Your surveys should be developed so that they are easy to complete and generate precise feedback.
For example, Support.cc is a customer service ticketing system developed to manage customer concerns and provide real-time resolution. This software allows you to resolve issues over the internet, carry out quick surveys and generate feedback from the customer to improve customer service delivery.
In an instance whereby you run a restaurant, your survey or questionnaire can be shared. At the same time, a customer's order (meal) is being prepared; it should be as brief and concise as possible to complete it before their dinner is being served. Surveys should mainly be about how customer service can be improved.
2. Employees Feedback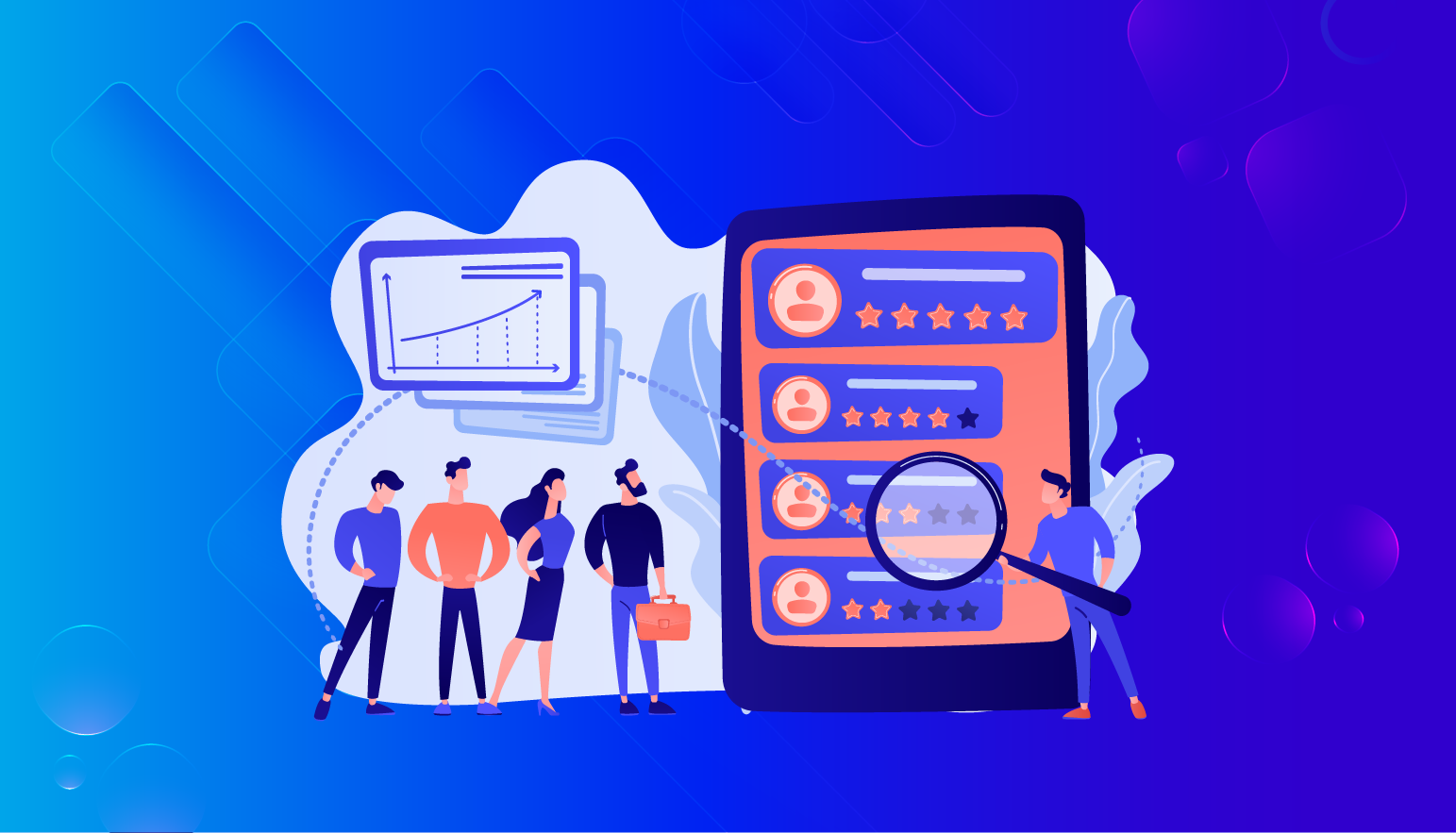 In business organizations, it is not only the customer service department that has contact with the customers; every other employee can also contact the customers in several ways. It would help if you asked these employees regularly about the general complaints of customers and the satisfactory response they make. Some customers casually bear out their grievances while others jokingly voice it out; this should be noted by the employees and passed to the appropriate quarters.
For example, in banks, customers tend to complain about the long queues, unnecessary security checks, and protocols to the cashier. These complaints should be noted and forwarded for review and improvement.
Channels and mechanisms should also be implemented for employees to air their opinion on customer service delivery regularly. These employees gather information from outside the organization and report back for internal review.
3. Focus on Groups and Discussions
Meetings, conferences, and even hangouts should be organized as a part of continual customer support. You invite current, past, and prospective customers to participate in focus groups and discussions to get real-time and personal feedback about your company's service delivery and how you can improve them.
The setting could be formal or informal, whereby you use a moderator to ask questions and generate feedback from the attendees. It can also be a panel session whereby experts, top company executives, and selected customers would be asked several questions on the organizational activities. This way, as the company executives are selling out the brand to prospective customers, the customers chosen among the panellists are reeling out the excellent customer service they enjoy from the product and services rendered by your organization.
As an organization, you are already aware of the importance of customer support service, one of the ways to improve it is by organizing focus group discussions.
4. Customer Service Training
Continuous training of your employees is vital. The customer service department should be trained on how to deliver excellent customer service. Once you analyze the feedback and responses generated from the surveys, focus group discussions, and other means, you should implement these findings into the ongoing customer service training programs.
As a business owner or Human resource manager, you should provide written guidelines for customer service delivery, organize seminars on best practices, and integrate role-playing, teamwork, and brainstorming sessions for senior employees to share ideas and tips on the importance of customer support service delivery and how to improve their interaction with customers.
Also, Helpdesk software such as Support.cc developed by 500apps can be integrated into an organization's customer service delivery activities. It would help to carry out support activities and make the job easier for the customer service team as it is easy to use across all devices. With Support.cc, you can provide customer support at any time from the comfort of your home seamlessly.
Conclusion
Most times, it is not the product or service you are rendering; of course, several other business organizations are providing those services. You should distinguish your brand and gain a competitive advantage over other brands through your excellent customer service delivery. Support teams in your organization should have top-class customer service skills to take customer relationships to the next level.
To make the job easier for your customer service team, you can integrate software such as Support.cc as their working tool to bring about efficiency and improve productivity.
Discover Why Support.cc Stands Out
#1
Manage all your support tickets in one place
#2
Provide multi-channel support via email, chat, call, knowledge base and social media
#3
Create automation rules for faster resolutions and routing
#4
Get a 360-degree view of customer data with CRM integrations
#5
Enable self-support for your customers through brandable knowledge base
#6
Organize tickets and follow-up on them using built-in task management
#7
Integrate with built-in NinjaChat (live-chat software) and BotUp (AI Chatbot)
#8
Generate customer service reports to identify areas of improvement
#9
Unbelievable pricing - the lowest you will ever find
#10
Everything your business needs - 50 apps, 24/5 support and 99.95% uptime
Join the SaaS Revolution
All-in-One Suite of 50 apps

Unbelievable pricing - $14.99/user

24/5 Chat, Phone and Email Support