What Makes A Good Helpdesk System: Things To Look For
Small businesses can benefit from help desk software just as much as large businesses. Support.cc has the right help desk software for your business.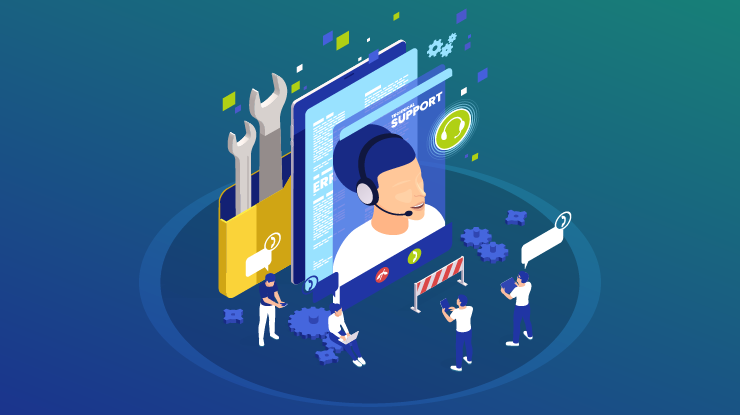 We've all felt the pinch at some point – You're busy trying to handle all your customer queries, and everything seems overwhelming because your clients keep bringing in more tickets. Before you know it, it's almost the end of the day, and you haven't helped your customers solve their problems. Arguably, this is the experience most companies face in their support department. It's never easy handling customer complaints. If certain tasks haven't been automated, there is a good chance that your support team will feel overwhelmed. Worse, this might affect your company's efficiency and productivity. Your customers could soon feel disappointed and opt for alternative products/services.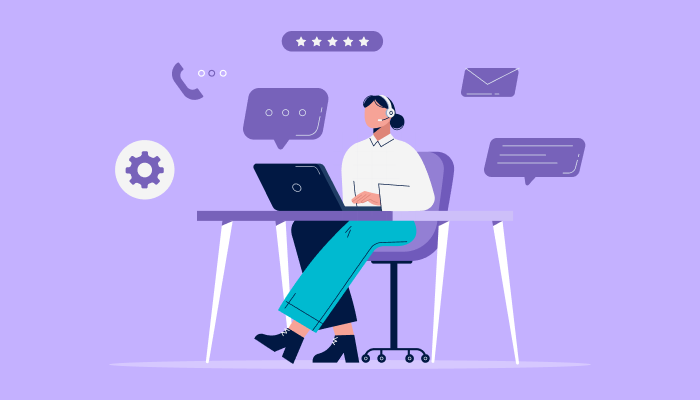 Undeniably, you don't want to lose your customers just because you can't solve their problems in time or you can handle their requests on time. Using helpdesk can save you here. In addition, most companies are already using helpdesk system to automate a number of support services like ticket management, contact-management, telephony, and even run workflows.
If you've been thinking of finding a tool that can help you, the chances are that you don't know exactly what to look for. Well, this post outlines for you some of the most important things that distinguish a good helpdesk system from the rest.
Help Desk Software: Features to Look For
What is a Help Desk System?
Before looking at the features, you should be looking in any helpdesk tool; let's define a help desk system.
Essentially, a help desk system is a program or software that your organization can use to help your prospects or customers. In other words, this is a handy tool that your support team can use to handle queries and anything that your clients need.
You may assume that your support team is productive enough not to invest in a help desk system. However, one of the main reasons you should invest in this tool is that your competitors already do it. Most of your business rivals are already enjoying the perks of helpdesk system. For example, they find it easy to manage helpdesk tickets with ease. Therefore, to gain a competitive edge, you should also consider investing in helpdesk like Support.cc.
Another reason why it's worth investing in this software is that you can improve your overall customer service experience. As a result, your clients will be happy that they don't have to wait for long hours before you can serve them. Ultimately, proving that you can deliver is a great way to win over prospects and convert them into loyal customers. Features are listed below:
Ticket automation is an important feature that should be available in any helpdesk you choose. Automation is crucial because it helps to ensure you are up to date with any tickets your clients raise. For example, you can automate the process of scheduling responses for the tickets and notifications for late or unresolved tickets. Support.cc, for instance, can quickly remind you to attend to your customers' tickets as you had promised them. By doing so, you create a good impression of your company. It's the perfect way to portray that you can surpass their expectations to your clients.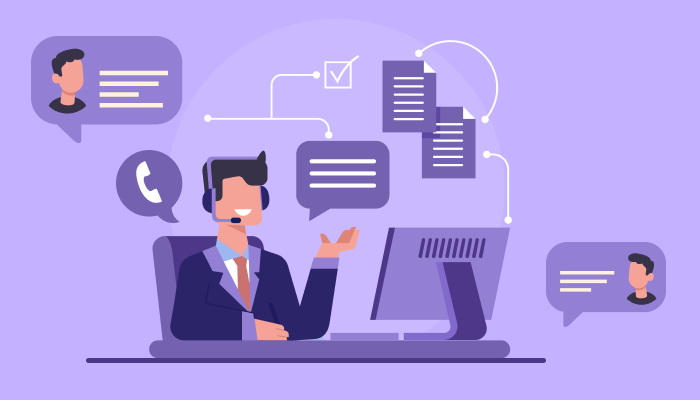 Exceptional Customer Service
There is no denying the fact that you want to deliver excellent support to your customers and prospects. Consequently, it would be best if you made this a top priority when looking for a help desk tool. In addition, it would help if you found a solution that makes it easy for you to meet your customers' expectations.
Sadly, not all software can deliver. Some promise to automate important activities, but in the end, fail to meet your demands. To avoid trying one software after the other, simply settle for Support.cc. The reality is that your customers don't have all the time for you to test your level of service provision. So, ensure you choose the best – And that's why we recommend Support.cc.
Before fully committing to any help desk tool, you must confirm that your team finds it easy to use. The last thing you need is to waste time teaching your support team to use the software you purchase. This will be a total waste of time. Instead of your employees helping your customers, they will spend more time learning how to navigate from one end to another. A good tool should be simple to use. In this case, confirm that the interface is friendly enough. The program should also load fast and have widgets for quick access. These are some of the features that Support.cc offers.
Another thing you shouldn't forget to confirm is whether the software allows for third-party integrations. One of the biggest advantages of integrations is that it prevents installing other tools in your system. In addition, integrations give you the advantage of accessing all your apps in a single place. Take your time to confirm whether the software you chose can be integrated to work with popular CRMs like CRM.io and other email providers. Your aim here should be to purchase a tool that helps your support team to work efficiently.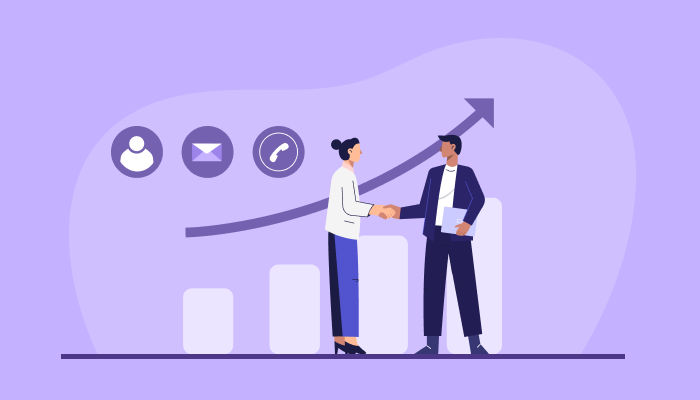 If your company's growth is a major concern you have in mind, it's worth considering whether the software you choose is scalable. The ticketing system should offer features like API access, workflows, etc., to help in automating repetitive support team tasks. As your company grows, expect to handle many customers. One way of ensuring your customers get the best services is by relying on scalable software. Moreover, find out whether the vendor can offer you an upgrade if you need one in the near future.
Reports and metrics are also vital. First, you need to use a tool that can give you a picture of your teams' overall performance. Through reports, for example, you can determine which desks are not performing well. Moreover, you can frequently evaluate customers who might not be performing as expected. Such detailed reports will point you in the right direction concerning areas that need improving.
Conclusion
Finding a reliable Helpdesk Software isn't a tough thing to do. The only issue you may find is that it might be daunting for you to know what to look for in a great tool. This post has outlined for you the essential features that a good tool should have. You must choose a help desk system based on these attributes. You don't want to risk displeasing your clients just because you purchased the wrong software.
Support.cc has therefore had to adapt with the times in order to provide its customers with greater assistance throughout the pandemic. Among these alterations are improved automation to boost productivity, assistance for working from home, and sophisticated ticket monitoring to improve the customer experience.
Discover Why Support.cc Stands Out
#1
Manage all your support tickets in one place
#2
Provide multi-channel support via email, chat, call, knowledge base and social media
#3
Create automation rules for faster resolutions and routing
#4
Get a 360-degree view of customer data with CRM integrations
#5
Enable self-support for your customers through brandable knowledge base
#6
Organize tickets and follow-up on them using built-in task management
#7
Integrate with built-in NinjaChat (live-chat software) and BotUp (AI Chatbot)
#8
Generate customer service reports to identify areas of improvement
#9
Unbelievable pricing - the lowest you will ever find
#10
Everything your business needs - 50 apps, 24/5 support and 99.95% uptime
Join the SaaS Revolution
All-in-One Suite of 50 apps

Unbelievable pricing - $14.99/user

24/5 Chat, Phone and Email Support