10 Tips For Using Contact Management Software Effectively
Contact management is the best way to keep your business running efficiently.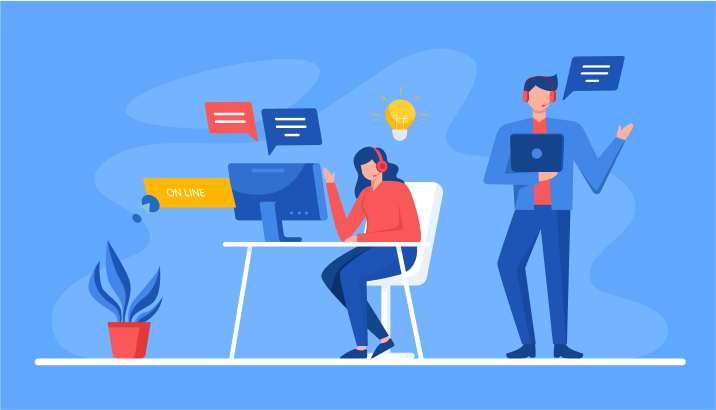 Without your customers, you can't be in business. Therefore, customers form an important part of every business. Therefore, it's essential to understand how you can manage your current and prospective clients. The reality is that you can't claim that you want to grow your business while you can't manage the few customers you have.
Luckily contact management has been made easier with the advent of contact management software. These tools ensure you keep in touch with all your clients effortlessly. In addition, the right contact management tool can help you manage, track, and update contact information using a single dashboard. Arguably, this is a great way to keep your contacts neat and organized.
Guide to Making the Most of Contact Management Software
Before looking at the tips that can help you get the most out of contact management software, you should understand what contact management is.
What is Contact Management?
Usually, contact management is mistaken for customer relationship management (CRM). CRM and contact management are similar concepts, but they have varying attributes. Contact management is part of CRM. This form of management refers to the process of storing and organizing customer data for easy access. It's just as simple as it sounds – it delves around the idea of managing contact data.
CRM, on the other hand, is a broader concept. CRM refers to the process of managing customer relationships. You may find that CRM solutions come with built-in contact management tools. However, it should be made clear that CRM solutions do more than what contact management software does.
Now that you can draw a line between these two concepts let's look at the best tips for using contact management efficiently.
Contact Management Best Practices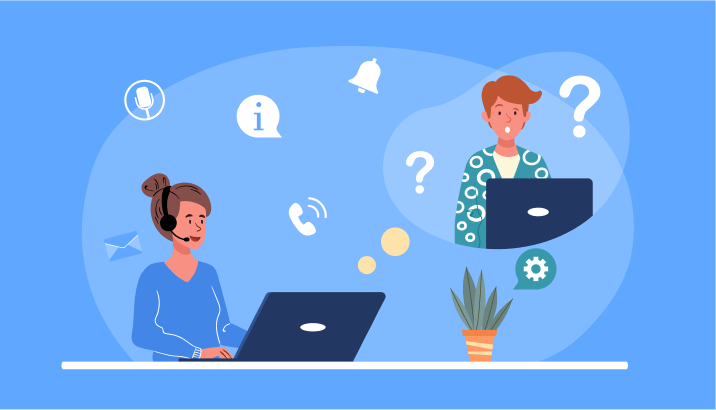 Use Easy Online Scheduling
You are probably interested in using contact management software because you want to eliminate handling certain repetitive tasks. With the help of the right ticketing tool, you can overcome time-consuming and costly back and forth calls. A cloud-based contact management tool provides you with a list of all your customers and prospects in a single place. This means that you can schedule services as you wish, either using your PC or any mobile device.
Another advantage of online scheduling is that it ensures you never miss any necessary appointments. Your employees can also benefit from the same because they will be notified about any upcoming appointments they should attend.
Grow Your Business with Social Media Opportunities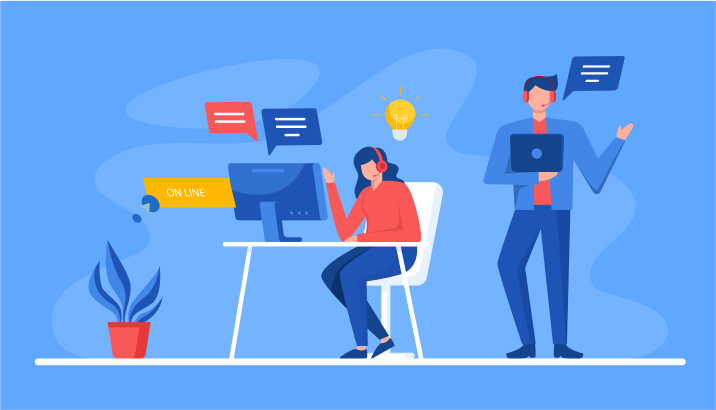 Contact management software allows you to interact with your audience using multiple channels. You don't have to communicate with your customers through your website alone. Since most people are active on social networks, you should leverage the power and provide social media customer service to reach your clients. A reliable contact management software should make this easy for you. It helps you track your customers – where they often communicate and how you can reach them with your messages. Doing this will improve your engagement and guarantee an increase in your revenue since you will be getting more conversions.
Get Rid of Duplicate Information
The best way to manage your contacts efficiently is by eliminating duplicate information. For example, you don't want to repeatedly send your clients the same message. This might be considered a red flag because your customers will find your messages repetitive and boring. Certainly, this is not the impression you wish to create in the minds of your audience. For that reason, it's crucial to get rid of duplicate information when managing your contacts using the software of your choice. Fortunately, this is something that can be automated by the right tool.
Tailor to Your Customer Needs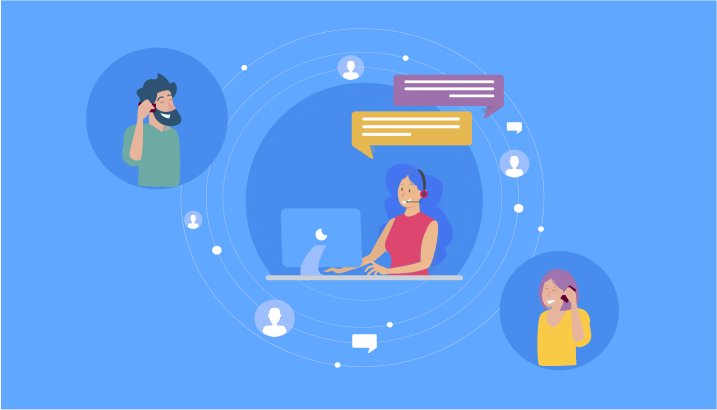 The old phrase, "the customer is always right," applies here. You want to deliver products/services that meet your clients' expectations for better engagement and an increased conversion rate. Your customers have varying expectations and needs. The last thing you should do is to send general messages to your prospects and loyal customers. Your clients will feel undervalued.
A reliable contact management software should help you curate contact based on your audience's needs and expectations. You can quickly personalize your messages based on what your clients want. Doing this gives customers a reason to feel appreciated and valued. You create a lasting impression in the minds of your audience, and they will surely choose your brand over others. With these handy tips, you realize that the secret to getting the best from contact management is by relying on good software. So, you need to identify the best vendor online.
Introducing Support.cc
Software that provides a simple approach to handling customer complaints or feedback is always the best to use. Support.cc is one of such tools. This software comes with dozens of handy features that will improve how you manage your contacts. So, with just a few clicks, you can efficiently manage your contact list and grow your business in the long run.
Every time your contacts try to reach you, Support.cc alerts you right from the contact screen. These notifications are very important because they provide you with an easy way of responding to your clients without keeping them waiting. Similarly, you don't have to install different apps to add or edit your contact list. Support.cc has everything you need in contact management software. Other features of this tool include:
Ticket management
Knowledge base
Helpdesk automation
Advanced reports
Task management
Workflow management
Group categorization
Conclusion
Contact management helps a lot to keep in touch with your audience. Knowing how and when to interact with them ensures that you boost your engagement with people interested in your brand. You should consider using contact management software to streamline the contact management process. Follow the recommendations outlined herein, and you will realize that contact management solutions are the way to go. Check out our Helpdesk Software, and you'll be grateful you did.
Discover Why Support.cc Stands Out
#1
Manage all your support tickets in one place
#2
Provide multi-channel support via email, chat, call, knowledge base and social media
#3
Create automation rules for faster resolutions and routing
#4
Get a 360-degree view of customer data with CRM integrations
#5
Enable self-support for your customers through brandable knowledge base
#6
Organize tickets and follow-up on them using built-in task management
#7
Integrate with built-in NinjaChat (live-chat software) and BotUp (AI Chatbot)
#8
Generate customer service reports to identify areas of improvement
#9
Unbelievable pricing - the lowest you will ever find
#10
Everything your business needs - 50 apps, 24/5 support and 99.95% uptime
Join the SaaS Revolution
All-in-One Suite of 50 apps

Unbelievable pricing - $14.99/user

24/5 Chat, Phone and Email Support