Customer Service: Skills and Qualities in 2022
Customer service is defined as the assistance and guidance that you, as a business, provide to those who purchase or utilize your products/services. This also applies to your potential customers! It's a mix of service and skillset: to provide the service, you'll need a team with the proper talents.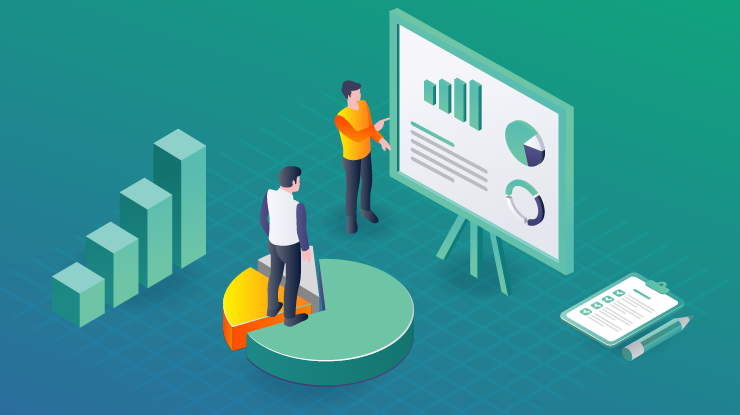 Customer support service skills are practices, traits, and unique characteristics that equip you to address the various needs of customers, provide helpdesk solutions to their problems, give a detailed response to their inquiries, and foster a positive experience. The policies, plans, and actions that govern how your company interacts with its consumers are referred to as customer service. Quality customer service is when your customers are treated with respect, cherished, and appreciated by your personnel. Ros Kouture, in her tweet, said Customer service is everything to me! I treat my clients/customers the same way that I would want to be treated.
The customer service unit also referred to as customer support, is the company's human face or direct representative. Those who work as customer service representatives have day-to-day contact with customers. To deliver their tasks and carry out the job, they need specific skills and qualities to deliver excellently.
Customer Service Skills and Qualities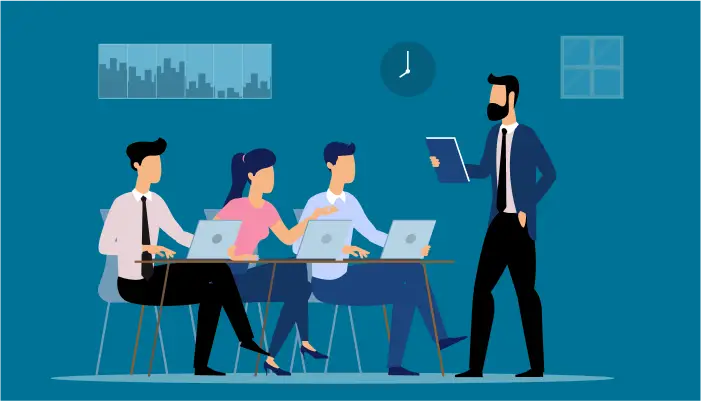 1. Problem-Solving Skills
The most critical customer support service skill is problem-solving skill. As a customer service representative, your job is to make customers happy by solving the problems they encounter while using your product or service. Most customers find it challenging to navigate through once they hit rock bottom; they eventually seek customer support, identifying the problems and providing solutions. Every activity of the customer service team revolves around problem-solving; it is, therefore, an important customer service quality that every customer support personnel should possess.
2. Clear Communication Skills
Communication is when you can pass across a message, and the receiver can decode it. As a customer service representative, you should pass helpful tips and solutions to a client as simple as possible. When a customer calls in for help, one of the customer service qualities is to put yourself in the customer's shoes and give concise, detailed explanations to provide a solution as quickly as possible. Most times, customers require technical assistance; it is the duty of the customer support to break down the ambiguity and provide solutions in ordinary language.
3. Empathy
One of the required customer service support skills in 2022 is empathy. It is regarded as the ability to understand and share the feelings of another individual. When you put yourself in someone else's shoes, that's empathy. Sometimes, you may not have the solution to a client's problem, but when you show them you care and understand what they are going through, such customers feel relaxed. The ability of support ticketing software to empathize with customers and give optimistic hope or suggestions can make all the difference. Sometimes, clients call customer service not because they need solutions to the product or services being rendered but because they need someone to talk to and empathize with.
4. Attentiveness
The ability to listen and pay attention to customers and their complaints is an important customer service quality. Only when you can grab all the details of a problem and complaints can you provide the needed assistance. Customers call in every time; they all have peculiar problems, which are mostly related but may not require the same solution. You, therefore, need to be attentive to know what exactly the problem is. It is also essential to be mindful and attentive to the feedback received from the public on general service delivery. Sometimes, customers give feedback on improving some of your organizational activities; it is, therefore, necessary for the support service to note it down and pass it to the appropriate quarters.
5. Persuasion Skills
Sometimes, people call in or send messages to inquire about the products and services being rendered by an organization instead of lodging complaints. Since the point of contact for such calls would be the customer service desk, they need to be equipped to convince and persuade these prospects that they are in the right place and that your products and services are the best for them. Also, when clients encounter problems or difficulties, they might doubt whether to continue the patronage or halt it. The support team needs to clear the doubt, establish that such a difficulty would no longer occur, and convince the customer to continue patronizing them.
6. Time Management
While trying to solve customer complaints and make them feel special, be wary of time wastage. Most times, the customers do not have the luxury of time, problems might arise in the middle of a task, and they will contact the customer service for help. Navigating through the problem and providing solutions as fast as possible is an important customer service skill. Good customer support should go straight to the point. Other callers are waiting for you to attend to them. Managing time without sounding offensive or providing a complete solution is an essential customer service quality and would keep you organized as a customer service provider. While managing the time spent with a customer, ensure that you are patient with them to understand their needs and provide commensurate solutions.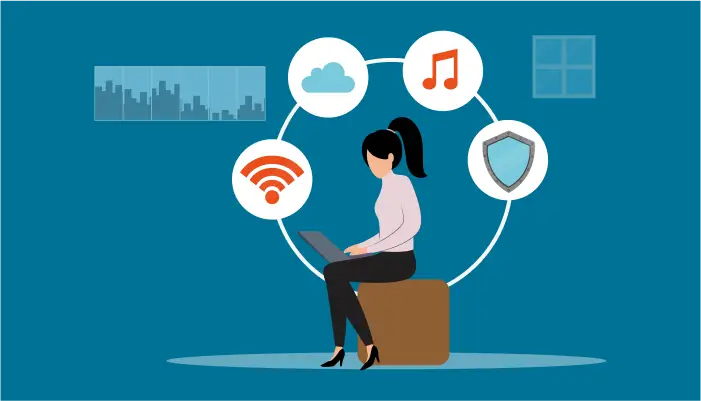 7. Resourcefulness and Creativity
Sometimes, customers are frustrated and at rock bottom, either in their work or personal life. A good ticketing tool representative should solve the problems related to the goods and services rendered and create a friendly atmosphere and be resourceful. You should be able to infuse warmth and personal zeal in attending to customers' complaints. It should not always be straight to the point; you can start by creating a familiar scenario or engage them on what interests them without sounding off-key.
For example, if a customer forgets their password and on your database, their recovery question is your husband's name, you can be creative and tease such customers that how on earth will you forget your husband's name. This customer service skill can go a long way in making a difference.
8. Multitasking Skill
The ability to carry out several functions simultaneously is referred to as multitasking. Sometimes, while customer support personnel are attending to a complaint via phone call, they may need to run a background check on such a customer's account or database; with the multitasking skill, you do not need to keep them on hold or hang up before being able to run a check, you can keep the conversation going while running the check. Also, good customer support skills should include the ability to use several customer support tools and software simultaneously. For software such as Support.cc, it has other tools integrated into it, good customer support should be able to multitask between these apps to solve problems and complaints simultaneously.
9. Patience and Spontaneity
A good customer service quality is to be able to relate with everybody as calmly as possible. Some customers are frustrated, and they transfer the frustration to the customer service representative. Instead of taking things personally, as exemplary customer support, you should intuitively understand what the client is going through and get them relaxed. Customers have often tried all options available to get a problem fixed before reaching out to customer service; they are frustrated. It would help if you had the skill to be patient with them, hear them out and empathize with them. Sometimes, clients ask several questions or even ask you to repeat the solution; you need to be patient with them and follow suit.
It is a famous saying that patience is a virtue; while managing time effectively, be sure you exercise patience with all customers, especially those trying to make the task difficult for you. Most times, the frustration on the part of the customer makes them encounter difficulty; when you call them and bring them to a relaxed state, they might eventually not need another technical assistance.
10. Writing Skill
This is one of the top-rated customer service quality in 2022. Not all customers use the face-to-face or voice-to-voice method of communication. Sometimes, the Frequently asked questions section is always made available on the website, notice board or pamphlets for customers to check. Not all problems require customer support; with a well-written, detailed explanation and step-by-step instructions, customers can solve a problem they encounter while using a product or service. This is why writing skill is an essential customer service skill.
Good writing entails personalizing the problems and getting close to reality as words will allow you to. The ability to convey nuance and make the writing sound like face-to-face interaction would make it easy for the customer to solve the problem encountered. Also, the deaf or dumb can not engage in a phone call; you either show them how to go about it or put it into writing for them; therefore, you need ticketing system with good writing skills.
Writing skill is suitable for self-service and in getting the attention of a prospect. For instance, customer service software such as Support.cc provides valuable information for self-service. This information is well written, and they explain the products and services in detail.
How to Improve Customer Service Skills and Qualities Among Employees?
The customer-service skills mentioned above are generally referred to as soft skills; as a business owner or human resource manager, you need to keep track of customer service delivery and improve customer service quality. Some employees already have experience in relating with customers over the years. Some have customer service quality in them. They only need the environment to thrive, and for others, they need to be trained to deliver these activities. Above all, there is a need for improvement. Improvement can be in the following ways;
1. Training
The global standard for customer service delivery in 2022 is not the same as we used to have in the last 5 to 10 years. You need to train the support service on how to relate with customers. Also, new customer service delivery tools and software have been developed to make service delivery easy for your employees, such as Support.cc you should incorporate this helpdesk support software into their day-to-day activities and train them on the house to use it.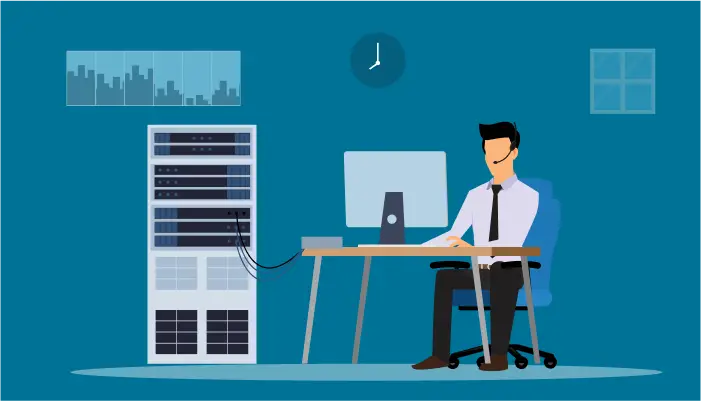 2. Feedback Report and Tracking
Feedback is critical in improving customer support skills possessed by your employees. Each help desk should have a feedback platform where customers can leave their reviews and opinions on how a support service is related. This feedback will enable the human resource manager to identify where and how to improve the customer service quality possessed by an individual.
Conclusion
According to a Trends report, 77% of customers (interviewed) said their loyalty lies with businesses that offer top-notch service. This shows how important excellent customer service is to businesses and organizations. For a top-notch customer service delivery, you either hire individuals who have customer support service skills or train them to deliver the best customer support. Check out our Helpdesk Software, and you'll be grateful you did.
Discover Why Support.cc Stands Out
#1
Manage all your support tickets in one place
#2
Provide multi-channel support via email, chat, call, knowledge base and social media
#3
Create automation rules for faster resolutions and routing
#4
Get a 360-degree view of customer data with CRM integrations
#5
Enable self-support for your customers through brandable knowledge base
#6
Organize tickets and follow-up on them using built-in task management
#7
Integrate with built-in NinjaChat (live-chat software) and BotUp (AI Chatbot)
#8
Generate customer service reports to identify areas of improvement
#9
Unbelievable pricing - the lowest you will ever find
#10
Everything your business needs - 50 apps, 24/5 support and 99.95% uptime
Join the SaaS Revolution
All-in-One Suite of 50 apps

Unbelievable pricing - $14.99/user

24/5 Chat, Phone and Email Support