6 Signs Your Company's Customer Service Needs Improvement
Focus on customer service improvement and automate certain activities that will help improve your company's overall customer service experience.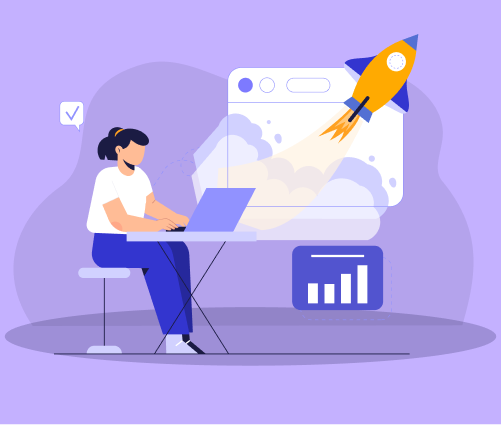 Customers are an important part of any business. Without your customers, your business would not exist. This makes it essential to provide ideal services that meet customers' requirements. For customers, they can quickly identify when your customer service needs upgrading. Slow response time, ticket delays, and an unresponsive helpdesk solution are some of the signs that you need to improve your customer service.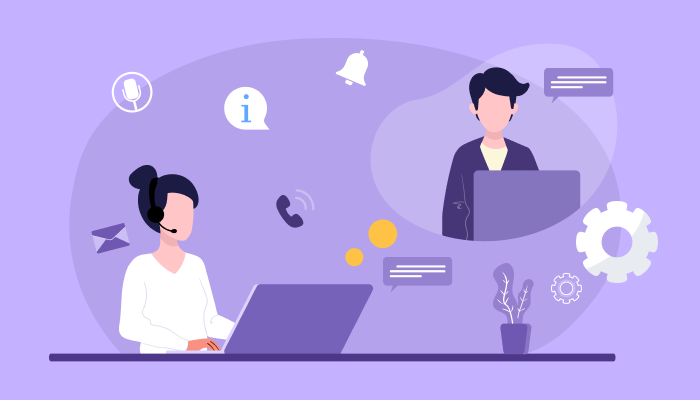 With the tough competition that businesses face, it makes a lot of sense that you should focus on customer service improvement. People will choose to depend on your competitors' products/services the moment you fail to deliver. However, before this happens, this post will outline for you the signs you should be on the lookout for to enhance your customer service. We will also guide you on how you can automate certain activities that will help improve your company's overall customer service experience.
Signs Your Customer Service Needs a Makeover
1. Customer Churn Rate
There are instances where it would be quite clear to you that your customer service needs a total makeover. One thing that you should understand is that your customers usually vote using their wallets. If this has not been happening in your business, it's a clear sign that something is not working out for you. Today, customers have a plethora of options to choose from. If you can't measure up, they will run away. They will choose other brands just because of your poor customer service.
When your churn rate is increasing, this is a sign that you need to work on your customer service. A change of strategy might be what you need for things to brighten up.
2. Unresolved Complaints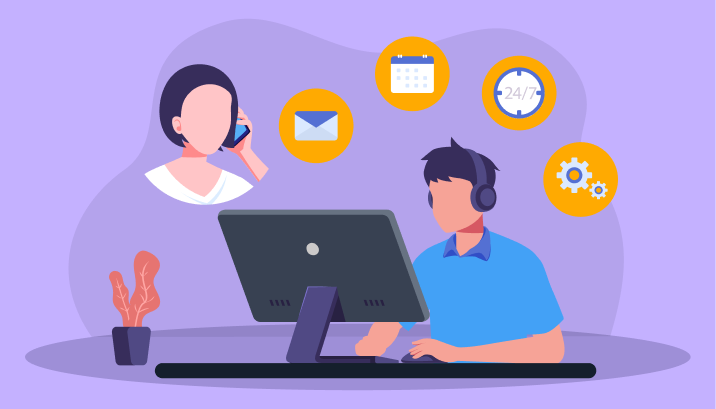 How are your agents responding to your customers' complaints? If you notice your customers' tickets are piling up, this is a clear sign your agents are not working diligently to resolve customers' complaints.
The advent of the internet has made it possible to access information at the touch of a button. This is what your customers expect when they choose to depend on your products/services. They want prompt services. They expect your customer service desk to respond to their queries without wasting time. If complaints are not being resolved, this builds a bad rapport about your business. The negative image you get here will affect your brand's image. Your customers are more likely to share their experiences on their social media pages.
3. Unmotivated Employees
To clearly determine that your customer service needs improving, you need to look at both directions. Often, poor customer service has a ripple effect on the whole company. Poor services mean you have to deal with unhappy clients. This also transforms into dwindling customers for your business. The effect here is that your workers will also be unmotivated to help your business grow.
Apart from focusing on your customers, you need to realize that your employees are the backbone of your business. Poor customer service will create a working environment where your staff won't feel happy to work.
4. Negative Customer Feedback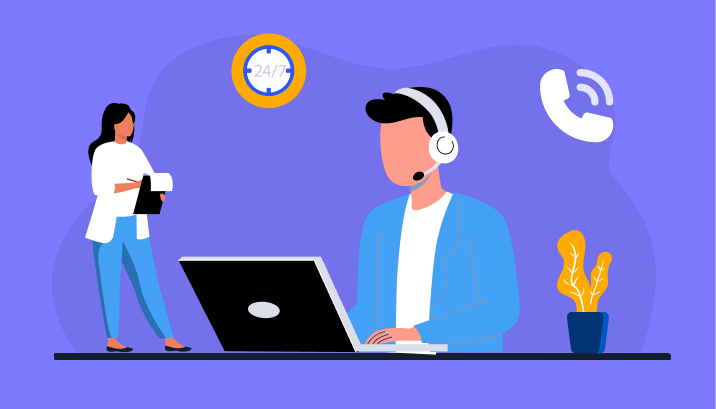 After disappointing them, customers will not rush to rely on your products/services. Instead, they will be quick to share their comments and reviews about your poor customer service. There are many ways of sharing their frustrations over the internet. Your customers might also email you explaining their frustration with your service provision. Worse, since people are more inclined to share their negative experiences, expect the worst to happen to your business.
Negative feedback is a clear sign that your customer service is lacking. This means you should invest more in training your employees and using digital solutions to solve your problems. You may want to consider relying on software solutions that provide detailed insights into how your customers feel about your products/services. One example of such tools is Support.cc.
5. You Have Multiple CRMs
Customer relationship management (CRM) is a tool that helps you improve the relationship you have with your customers. Since we are talking about the signs that indicate your customer service needs improving, the current CRM solution might provide you with some insights about what needs changing.
However, if your business uses multiple CRMs, this should be considered a red flag. The last thing your clients need is to contact different departments to get their services. Instead, your business should create a collaborative environment by bringing departments to work together using a centralized CRM solution. If you haven't thought of installing a CRM tool for your business, CRM.io is a handy solution that will meet your needs.
6. You're Not Taking Responsibility
Are you playing the blame game instead of finding solutions to your customers' problems? If your agents are always rushing to blame the customer instead of providing the help they need, this might be a sign that something needs changing.
While you might assume that your clients are overdramatic, you need to realize that your clients are the lifeline for your business. Without them, you are doomed to fail. So, strive to take responsibility by making sure you provide your clients with what they need. In addition, in situations where you are unable to meet their demands, it's imperative that you inform them in a friendly manner. This gives your clients a reason to believe that you are empathetic and that you understand what they might be going through.
Pro Tip: You're Not Using a Help Desk Software
If you don't have help-desk software in your business, your customer service needs a makeover is another clear sign. Support.cc is the best Helpesk Software online. To enhance your customer service, you need to take full advantage of features like knowledge-base, ticketing system, contact management, and advanced reports. These are handy features you get by using Support.cc.
Conclusion
Slow down and take a hard look at your business. Then, evaluate your customer service using Support.cc. Gather the insights you need from this software to determine how best to improve your customer service.
Discover Why Support.cc Stands Out
#1
Manage all your support tickets in one place
#2
Provide multi-channel support via email, chat, call, knowledge base and social media
#3
Create automation rules for faster resolutions and routing
#4
Get a 360-degree view of customer data with CRM integrations
#5
Enable self-support for your customers through brandable knowledge base
#6
Organize tickets and follow-up on them using built-in task management
#7
Integrate with built-in NinjaChat (live-chat software) and BotUp (AI Chatbot)
#8
Generate customer service reports to identify areas of improvement
#9
Unbelievable pricing - the lowest you will ever find
#10
Everything your business needs - 50 apps, 24/5 support and 99.95% uptime
Join the SaaS Revolution
All-in-One Suite of 50 apps

Unbelievable pricing - $14.99/user

24/5 Chat, Phone and Email Support