Tips to Make Your Helpdesk Software More Efficient
Help desk software or help desk solution refers to a solution that aids in making your customer service desk more enterprising and efficient. Your customer care or support team can use this tool to track your clients' queries and effectively respond to their issues.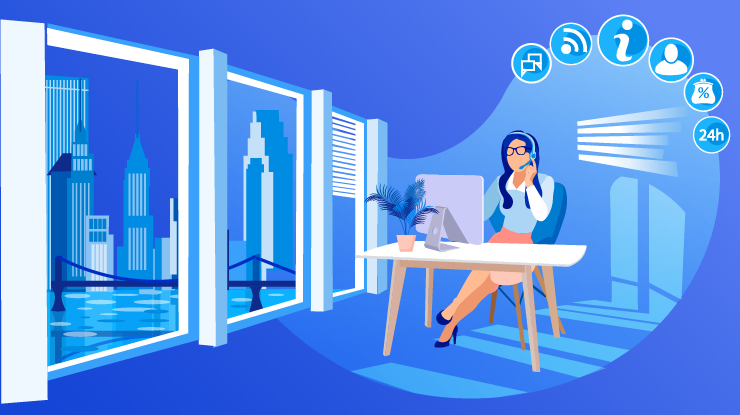 Efficiency is something that most businesses seek to accomplish with the help of advanced technologies. Operating efficiently allows you to increase the productivity of your organization. Technology has made it possible to automate certain activities that would have alternatively been handled manually. Helpdesk software eliminates the need to handle repetitive tasks manually in your organization. If you've been using helpdesk software in your business, this guide will provide you with handy tips that can help to more your solution more efficient.
Guide to Improve Your Helpdesk Solution
Apart from making sure your helpdesk is helpful, you also need to confirm that it's running efficiently. Problems should be handled in less time, and your agents should find it easier to use your solution in serving customers. If your helpdesk can achieve your business goals sooner than expected, you can rank your system as efficient. But if this is not the case, consider the pointers outlined in this post to enhance how your helpdesk solution performs.
What is Helpdesk Software?
Helpdesk software or help desk solution refers to a solution that aids in making your customer service desk more enterprising and efficient. Your customer care or support team can use this tool to track your clients' queries and effectively respond to their issues.
How Does a Helpdesk Software Work?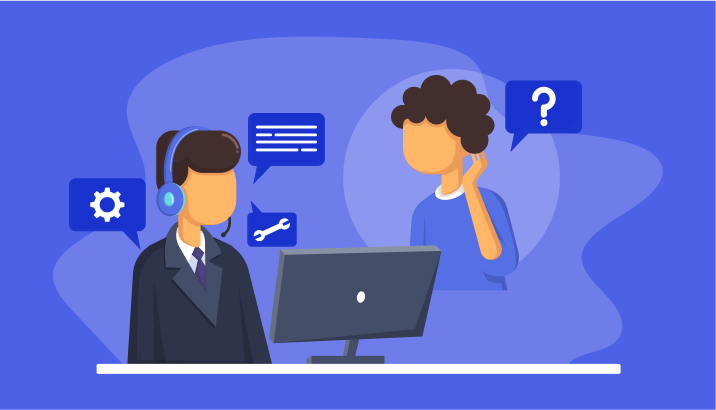 Every time a visitor comes to your website, they submit a ticket to the helpdesk software in different ways depending on how you configured your system. Once a ticket is submitted into the system, your customer service team is notified through push notifications on the devices they might be using.
The right attendant will handle the ticket, and this will also be marked in the system as 'taken'. During this phase, your agent responds to the client by informing them they are working to resolve the issues at hand ASAP. The person working on the ticket can also add other individuals who should help in handling the matter. When the issue has been resolved, the agent in charge will close the query and handle other issues coming into the helpdesk software. This is how helpdesk software works to solve customer-related issues.
Top Tips to Improve Your Helpdesk Solution
While choosing the right support ticketing software is a game-changer, it's also essential to know how to utilize the software to benefit your business. If the software is not used correctly or certain issues are overlooked, this means that the tool may not be as helpful as you initially thought. Consider these tips to improve your business's customer service.
Handle One Ticket at a Time
We love to multitask. Most people think that multitasking is the best way to get the most out of the little time. But this is just a myth because we're poor multitaskers. Research shows that multitasking is impossible, which means you should probably stop wasting time thinking you can handle several tasks at a go. Science says you just can't! To complete any given task, you need to focus and use your skills. The idea of multitasking means you are not focusing on any of the tasks assigned to you. However, in the absence of multitasking, you can complete tasks faster and move on to more demanding assignments.
Consequently, to ensure your helpdesk solution is more efficient, focus on solving one ticket at a time. Get your team to handle one ticket before moving on to the next open ticket. This leads to efficiency when using any helpdesk tool.
What's more, you and your team must be accountable for how you solve customer-related issues using the helpdesk software. The absence of accountability will mean that your staff will handle issues for the sake of it. As a result, problems will not be sorted out as required, and people will not follow the right channel to ensure that customers are served well. Lack of accountability will also lead to a situation where you find yourself stuck because you don't have a brief to follow. Worse, your team will be ignored because no one will be committed enough to handle complex issues.
Utilize Email and App Notifications
The right ticketing system should also allow for integration with third-party applications for convenience. Your customers need quick responses to their issues. Therefore, you don't want to keep them waiting because you are out of the office. Instead, use helpdesk software with mobile access. This ensures that you can respond to your clients all round the clock.
We strongly recommend Support.cc to help you transform your customer support desk. The tool is packed with amazing features, including the mobile access and ease of integration feature we just mentioned.
Automate Your Helpdesk Solution
Why should your team get alert of tickets when they can't provide the necessary help required? Automating your helpdesk system is another thing that will lead to its efficiency. We've mentioned that your customers want answers to their problems almost immediately. Therefore, you need to automate your solution.
Again, this is why we advise you to choose Support.cc. It's an all-in-one solution that provides you with everything you need in a single platform. What's more, it automates almost all of your helpdesk tasks, which leads to greater efficiency as expected. Your customers will be happy with your prompt feedback, which builds confidence and trust in them.
Handle Frequently Asked Questions (FAQs)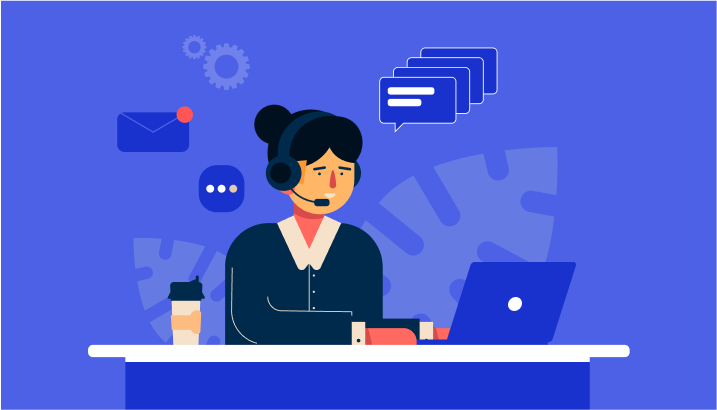 There is a good reason why most business websites have an FAQs page. This page provides answers to common questions customers ask. You can also make your Helpdesk Software more efficient by ensuring that frequent questions and their answers are stored in the cloud. This saves you from the need to solve these issues manually. You can handle these issues with a single click since you only need to retrieve the answers and send them to your customers. That's where efficiency comes in.
Conclusion
So, besides choosing Support.cc as your ideal helpdesk automation tool, you need to follow the tips outlined in this post to make your solution more efficient. Ultimately, with efficiency, you can achieve increased productivity in your company.
Discover Why Support.cc Stands Out
#1
Manage all your support tickets in one place
#2
Provide multi-channel support via email, chat, call, knowledge base and social media
#3
Create automation rules for faster resolutions and routing
#4
Get a 360-degree view of customer data with CRM integrations
#5
Enable self-support for your customers through brandable knowledge base
#6
Organize tickets and follow-up on them using built-in task management
#7
Integrate with built-in NinjaChat (live-chat software) and BotUp (AI Chatbot)
#8
Generate customer service reports to identify areas of improvement
#9
Unbelievable pricing - the lowest you will ever find
#10
Everything your business needs - 50 apps, 24/5 support and 99.95% uptime
Join the SaaS Revolution
All-in-One Suite of 50 apps

Unbelievable pricing - $14.99/user

24/5 Chat, Phone and Email Support