Why Should You Invest In IT Help Desk Software?
An IT help desk software helps users solve their problems through a single or multiple point of contact. This article will help you to understand the working of IT help desk software and reasons why businesses must invest in IT help desk software.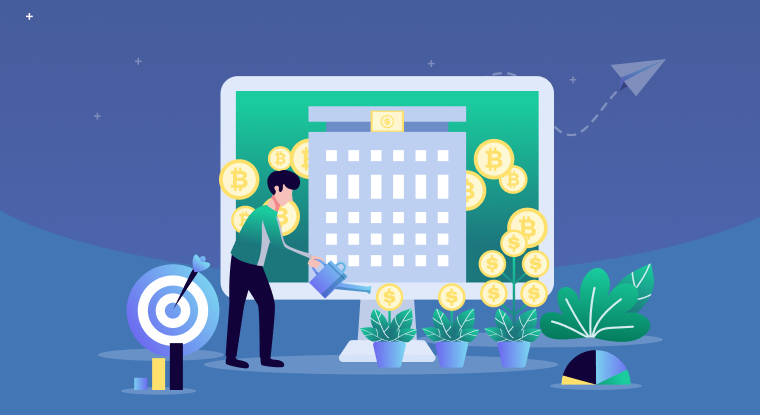 A part of helpdesk software called an IT help desk software assists users in resolving issues through a single or several points of contact. Employees and IT team members can track issues, troubleshoot issues, and receive assistance with regards to products, services, or procedures by using IT help desks. Everyone goes to the IT helpdesk when a device or piece of software develops a technical problem.
How Does An IT Help Desk Software Work
This program can be used by IT employees to create tickets for a variety of events, such as:
Bugs in company software
New feature requests
General employee questions
Problems with the network or VPN
Issues with login credentials
Device compatibility issues
Scheduled maintenance updates
Regardless of whether an employee chooses to pick up the phone, sends a text, or sends an email, the program produces a ticket for each issue in a central location. A straightforward user interface makes it simple for the IT team to communicate with one another and handle several tickets at once. This is a helpful function to have as it may be necessary to consult with multiple departments on a single issue.
The finest IT helpdesk software groups tickets with similar issues to assist in tracking bugs for development teams. You can save time by grouping tickets together because it's likely that several employees will experience problems connected to the same bug. All tickets that are linked to the bug can be fixed at once once it has been patched.
The value of IT service desk software is increased by the presence of a searchable help centre. You can offer rapid solutions to frequent problems and designate a location where older staff can impart their experience to new hires. This kind of internal help desk can cut down on the total number of tickets and speed up the onboarding process for new employees.
5 Reasons To Invest In IT Help Desk Software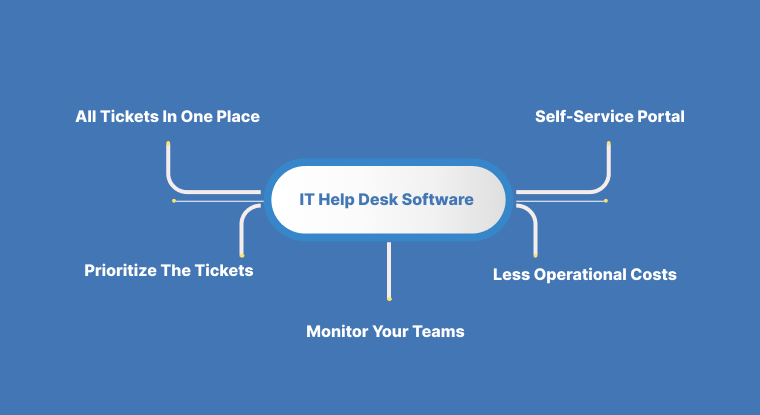 1. All Tickets In One Place
The key use of ticketing tool is its capacity to compile all client inquiries, complaints, requests, and other interactions onto a single platform. All the information can be documented in a single application, regardless of the channel the consumer uses for engagement — email, messaging, phone calls, web forms, or any other channel.
Amazing, isn't it? Your support staff can handle all of the interactions from a single cloud platform, regardless of the communication method your customers choose to utilize.
2. Self-Service Portal
Self-service is a popular notion nowadays, and businesses have begun implementing it to provide customers the option of finding solutions on their own without having to go through a series of support escalations. Businesses can increase their customers' product knowledge and motivate them to solve problems on their own by implementing this support help desk function. Customers can also easily go onto their customer portal from their desk to raise tickets, communicate with the designated support agent, follow the status of their tickets, and find quick solutions.
3. Prioritize The Tickets
Your helpdesk ticketing system is insufficient without fully utilizing service level agreements, your helpdesk ticketing system is insufficient (SLAs). SLAs are an essential component of customer support teams that specify the window of time during which a particular type of ticket should be resolved. When a ticket is left unattended by a support agent, SLAs assist service teams in prioritizing the issues based on severity and the action that should be performed. You can even set up your system to close the requests, escalate them to your supervisors, or send an email notice. Additionally, all of this may be watched from a single online platform.
4. Monitor Your Teams
To provide consumers with prompt resolutions is the main goal of investing in a support crew. If the support teams fail to provide the promised service and there is no structure in place to provide With checks and balances, the entire purpose is rendered useless. The management can use this system to keep an eye on the support staff's performance, get customer feedback management, and train their employees to provide the level of service that their clients need. It is an analysis and improvement procedure. This can be accomplished by making a small investment in a ticketing system that tracks your customer service ticketing system.
5. Less Operational Costs
Any technique or strategy may only be deemed successful if it generates a profit. The main reason for choosing a procedure is defeated if it costs more than the money invested. A help desk covers service representatives, software, and other operating costs. When you choose a helpdesk service, the software will handle all of your redundant jobs, allowing your agents to concentrate more on the service aspect. As a result, you can cut back on the investment in human resources, which is generally more expensive than the setup fees for IT help desk software.
Best IT Help Desk Software - Support.Cc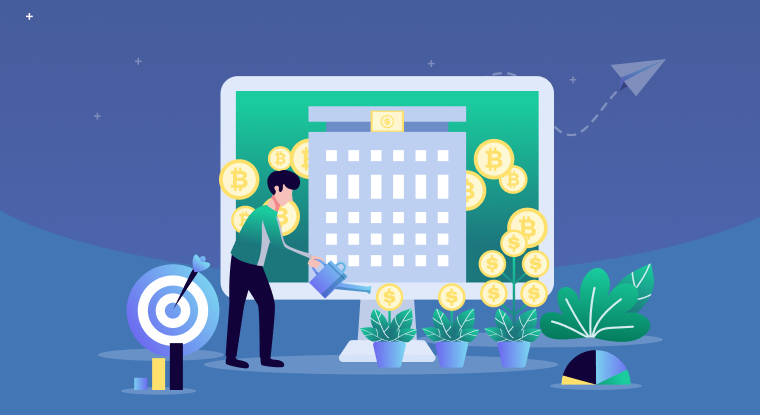 Support ticketing software Support.cc is a pioneer in providing help desk systems to companies all over the world. The integrated help desk solution from support.cc enables your employees to collaborate freely and openly. Your complete business workflow is connected when you subscribe to the Support.cc cloud suite of tools, and team communication is eased.
Through a secure integration technique, the ticketing system of Support.cc gathers tickets from emails, web forms, and other channels and automatically allocates them to the appropriate support agent in accordance with the criteria. Additionally, the automation capabilities make sure that your agents' random and repetitive chores are handled by the machine, freeing them up to concentrate more on enhancing their customer service.
Bottom Line
A support desk system subscription can be thought of as an investment with the goal of earning higher returns. Businesses often have a good understanding of their needs before investing in a plan that meets those needs and fits their budget. IT help desk software understands the stance of businesses and offers solutions that are plan-based and require no paperwork. This gives businesses the ability to choose a plan that is more appropriate for them.
You can definitely see changes in your customer service by signing up for IT help desk software like Support.cc.
Discover Why Support.cc Stands Out
#1
Manage all your support tickets in one place
#2
Provide multi-channel support via email, chat, call, knowledge base and social media
#3
Create automation rules for faster resolutions and routing
#4
Get a 360-degree view of customer data with CRM integrations
#5
Enable self-support for your customers through brandable knowledge base
#6
Organize tickets and follow-up on them using built-in task management
#7
Integrate with built-in NinjaChat (live-chat software) and BotUp (AI Chatbot)
#8
Generate customer service reports to identify areas of improvement
#9
Unbelievable pricing - the lowest you will ever find
#10
Everything your business needs - 50 apps, 24/5 support and 99.95% uptime
Join the SaaS Revolution
All-in-One Suite of 50 apps

Unbelievable pricing - $14.99/user

24/5 Chat, Phone and Email Support