10 Reasons Why You Need to Improve Your Customer Service in 2022
Improve your brand image and customer retention by improving your business customer service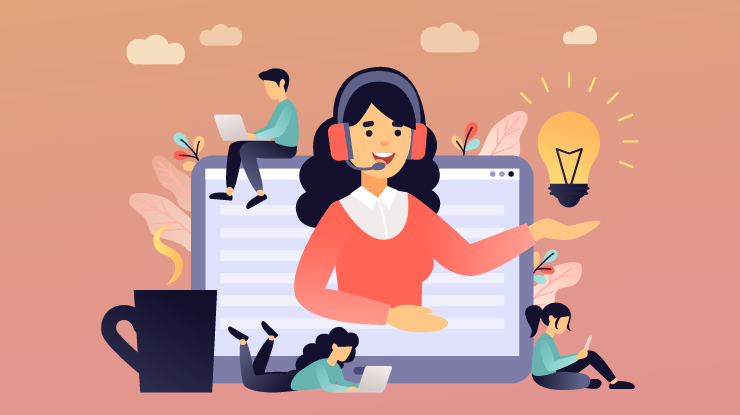 If you want to improve your company's productivity, you should start with your customer service department. All your products and services are aimed to meet the needs of end-users. When you treat them well, your revenue will increase.
Not only will a well-trained service team retain customers, but it will also give the company a good image.
Cultivating an excellent customer service mindset doesn't end with your frontline support staff. Although a customer can be won and lost there, all employees create memorable moments for customers. In one way or the other, every department takes part in the customer relationship funnel, and their impact determines if customers will come back or not.
Here are some reasons why you need to improve your business customer service. After all, without customers, you won't have a business.
1. Helps You Retain Customers: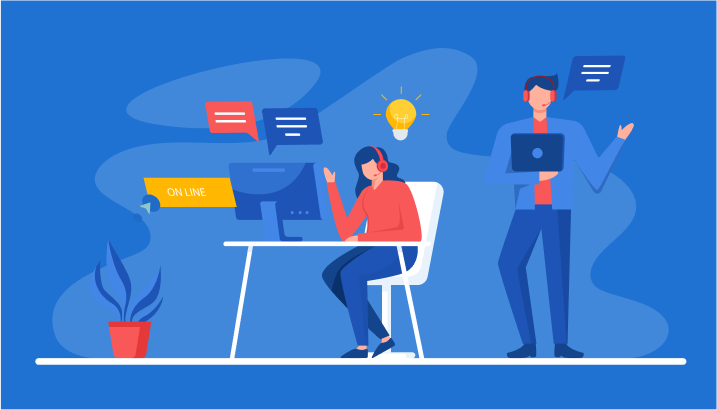 Customers will always go back to where they are treated well. When you provide a good experience, customers are likely to come back.
Customers who come back will become loyal; loyal customers are good for business.
Hence, if you play your part well in treating your customers well, you ultimately grow your business to its full potential.
For example, if you create a seamless procedure to make online returns easy, customers no longer need to call agents intermittently for directions. As a result, they are more likely to recommend your brand to other people while remaining loyal.
Also, you should note that the seamless procedure is not a frontline staff duty. Remember, customer service cut across departments.
2. Employee Retention:
Employees are more likely to work for businesses that treat their customers fairly. After all, they are all customers of some sort to other companies, and they want to be treated right. When you treat your customers right, your employees will want to work for you. This will improve their productivity, they will be less likely to switch jobs, and your organization will experience stability.
In addition, employees are more likely to recommend your brand to people when they see that you treat customers well. Hence, attracting more customers to your organization.
3. Gives You a Good Brand Image:
Many big brands today made their name from excellent customer service. People want to be treated right. When you treat people right, they will sing of it to others. Irrespective of how great your products are, public perspective determines your brand image.
When your team members intentionally improve customer experience, you indirectly invest in your brand's mission and goals. This starts with your front desk customer service teams, who communicate daily with customers to the UI interface of your website, which leaves an impression on visitors.
Having a positive public persona will strengthen the public's perception of your organization's products and services.
4. Customers Will Refer More People:
Customers will only refer others to businesses that treat them well. When customers have a great experience with your company, they will give positive word-of-mouth to friends, families, and co-workers.
These new invites will hope to get a similar experience from you and buy. This will expand your reach and increase your sales.
Also, the best and most affordable form of advertisement a business can have is word-of-mouth.
In business, a satisfied customer can bring ten new customers.
5. Your CLV Will Increase:
When you treat customers right, your CLV will increase. CLV (Customer Lifetime Value) refers to the gross revenue a business can make from a loyal customer over time.
So, by improving your customer service, you will have more loyal customers, and your CLV will increase. Increased CLV will increase your revenue without setting out a budget for advertisement.
Statistics have shown that loyal customers pay more for products than new ones. This means that customers spend more money each time they order from you. Therefore, your focus should be on retention; only then can you increase your CLV.
6. Competitive Advantage: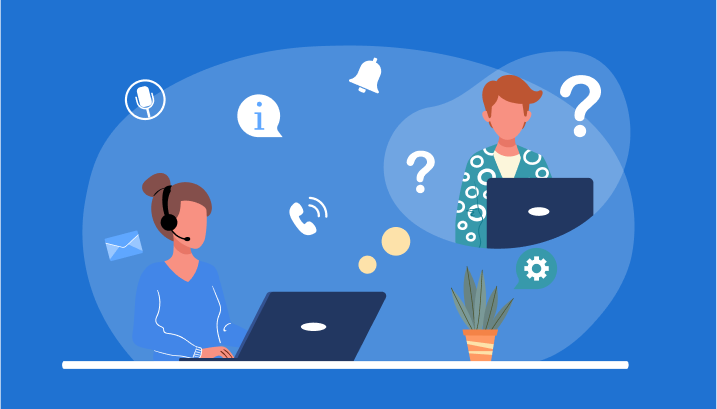 Every business's goal is to outstrip the competition. So treating customers right will not only make them loyal or get you new ones, but it also sets you apart from the competition.
When you offer the best customer support software among your peers, you attach value to your brand. This value gives you a distinct reputation and sets you apart. In addition, you will be showing by example that you care about the people who buy your products and services.
This will make you a favorite amongst customers and a positive, quantifiable metric amongst your competitors.
7. Improves Company Culture:
When every employee shares the same customer service end goal, you will have a more streamlined and efficient workflow. Everyone knows what is at stake and the role they have to take.
This will allow for a seamless and more compact workspace. Customer satisfaction values will be ingrained in the fabrics of every employee. The production team will be more receptive to helping the support team, and so on. Since the focus is to serve the customers well, everyone will actively, proactively, and effectively participate.
You will end up having a culture of helpfulness within your organization and an all-around responsive team.
8. Serve Customers Better:
When you have a customer service culture ingrained in the fabrics of your organization's workflow, every employee will notice the right things to serve customers better. In addition, this will enable you to reach out to customers, even before they see the issues you will raise.
This proactive approach will help you devise new and better ways to improve customer experience. Your customer will know you are working for them, and you will have a more furnished system. A more efficient ticketing system will enable you to retain future customers effortlessly.
9. Price Becomes Less Than a Factor:
According to statistics, customers are willing to pay more for products from brands that treat them right. This means that customers are looking for brands with excellent service and will pay a premium to buy from them. So, when you improve your customer service, you can increase your price and still retain your customers.
Alternatively, customer service will get you more customers. More customers will increase your sales volume. Increased sales volume will give you more profit, even if you reduce the price.
This shows you that the positive impact of customer service goes both ways.
10. Your Business Will Grow: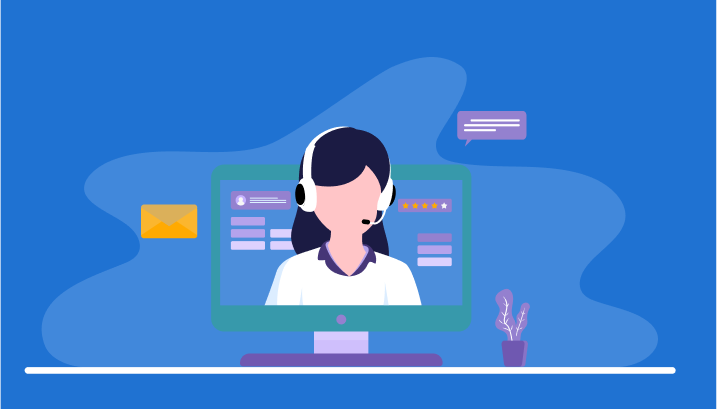 This looks pretty obvious, isn't it?
With customer service, your brand image will improve. A better brand image will increase your customer base. A large customer base signifies growth.
According to statistics, 75% of businesses die within the first three years, and only 4 out of 100 survive the first ten years.
Excellent customer service will give you the backbone you need to survive in the long run.
Conclusion
If you are serious about the future of your business, you need to improve your customer service. It is as simple as that. Without customers, you have no business at all.
You will agree that customer service is crucial to the success of any business.
You need to have a cordial relationship with your customer. Listen, understand, and take action. Your business depends on it.
The Right Software To Use:
Using Customer Relationship Management software will help you serve your customers best. With features that automate the whole process from data collection to triggered responses, Support.cc is your best Helpdesk Software.
Discover Why Support.cc Stands Out
#1
Manage all your support tickets in one place
#2
Provide multi-channel support via email, chat, call, knowledge base and social media
#3
Create automation rules for faster resolutions and routing
#4
Get a 360-degree view of customer data with CRM integrations
#5
Enable self-support for your customers through brandable knowledge base
#6
Organize tickets and follow-up on them using built-in task management
#7
Integrate with built-in NinjaChat (live-chat software) and BotUp (AI Chatbot)
#8
Generate customer service reports to identify areas of improvement
#9
Unbelievable pricing - the lowest you will ever find
#10
Everything your business needs - 50 apps, 24/5 support and 99.95% uptime
Join the SaaS Revolution
All-in-One Suite of 50 apps

Unbelievable pricing - $14.99/user

24/5 Chat, Phone and Email Support