The 7 Benefits of Help Desk Services For Your Business
The help desk software enables organizations to resolve all customer issues by automating the complaint resolution process with the help of ticket management.
Help desk services can manage, organize, and respond to all service-related requests. So, the software includes centralized help provided to users within an organization. The help desk software enables organizations to resolve all customer issues by automating the complaint resolution process with the help of ticket management. It is one of the best IT ticketing tools that bridge the communication gap between businesses and customers.
Help Desk Services and Their Comprehensive Support to Organizations
Here is how the help desk services offer comprehensive support to organizations.
Single Point of Contact
Internal and external customers must know where to go whenever they have any issues or queries. Help desk services ease the process by providing a centralized platform for the customers to address their issues to the support team.
Answering Questions
Customers must be able to use self-service or connect with a help desk agent when they need answers or instructions. The IT help desk ticketing system has all facilities that enable customers to get their answers instantly.
Free Up Time
An efficient help desk helps centralize knowledge and offers workflow guidance to solve customer problems quickly and easily. So, the software eliminates manual efforts and allows the team members to focus on priority tasks.
Customer Satisfaction
The help desk enables organizations to measure customer satisfaction because it provides a platform for them to rate and provide feedback on the services. The system helps improve knowledge bases, business processes, and solutions.
How Do Help Desk Services Ensure an Increase in Productivity?
The help desk services enable team members to focus on core business competencies or critical tasks. The best IT help desk ticketing system ensures that an organization's business experiences minimal downtime. Moreover, the software helps resolve issues quickly and conveniently within a short period. Since organizations do not have to worry about catering to issues, queries, and customer services, the process ensures an increase in business productivity while ensuring the best team performance.
The Cost Effectiveness of Help Desk Services
Help desk services are cost-effective in multiple ways, and investing in them can save revenue and increase the support team's ROI. The following points explain the cost-effectiveness of help desk services.
Streamlined Ticketing
Help desks help organizations become adept at managing inboxes by prioritizing customers depending on priorities and possibilities of converting them into loyal prospects. So, the customer support team becomes more effective by investing in help desk software that enables streamlined ticketing and instant query solving for customers. The support team does not get burdened with hundreds of tickets every day because the help desk software takes care of them. The process helps achieve end-use buy-ins for the self-service alternatives and enables organizations to incur more revenue.
Self-Service
Help desk services offer content like knowledge-based articles and FAQs to an organization's customers. The offered content enables the customers to help themselves in multiple situations. Self-service is the best form of customer service, and it carries the highest return on investments because it enables customers to find their answers.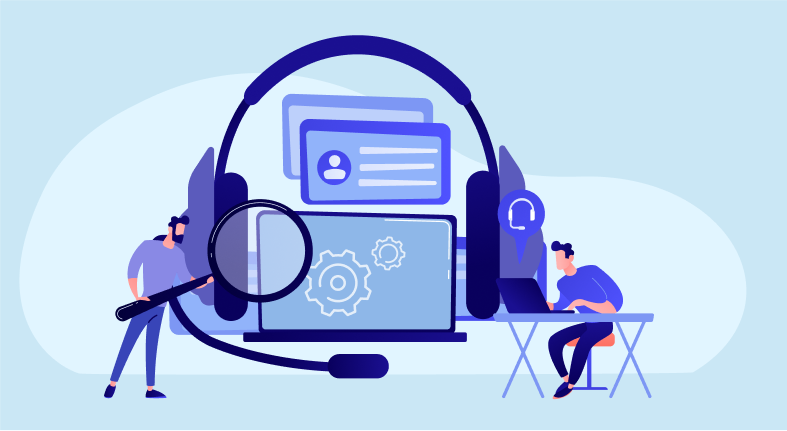 Leveraged Team
The revenue-driven support teams include skilled employees who specialize in high-value customer interactions. However, employers are unable to do this if they spend their time filing customer emails. So, help desk software helps reduce the time employees spend on monotonous administrative work. Hence, the support team is free to take up activities that enhance business growth, engage with prospects, ensure customer conversions, and get more ROI from customer interactions.
The Convenience and Accessibility of Help Desk Services
Help desk services understand your business and help deal with IT issues. The ticketing software acts as a single point of contact between businesses and customers for all issues and queries.
The following points explain the convenience and accessibility of help desk services.
Versatile And Accessible Technology
Most help desk software includes point-and-click configuration for ease of use. Built-in tools like graphical interfaces make the processes quicker, leading to customer satisfaction.
Device Accessibilities
The help desk software services are compatible with all modern web browsers and mobile devices. The availability enables support teams and customers to access the platform anytime and resolve their queries and issues in time.
The Scalability of Help Desk Services
Help desk services bring scalability to an organization which is one of the most significant benefits that comes with the software. Scalability allows organizations to eliminate and overcome concerns by working within an existing ticketing system.
Help desk services can scale organizational activities and customer support interactions that allow businesses to improve their weak points. The efficient operations also help improve overall customer support services within the organization. The volume of calls and chats may vary every day, and the help desk services' scalability helps manage this variability and ensure efficient responses.
The Flexibility of Help Desk Services
A free ticketing tool software is always flexible and can get fully integrated and adapted to the organization's specific business environment. All IT services have different requirements, and working with an out-of-the-box solution is not always enough to fulfill them. Since requirements and budgets are not always static, flexible help desk service software can help meet the changing needs of a business.
Help desk services ensure flexibility by responding to or making changes that support the customer's value for a business. For instance, the software is versatile enough to be easily scalable and provides accurate metrics related to functionalities and other activities within the organization. The ticketing system's flexibility enables it to monitor and adjust to situations and address customer queries and issues conveniently.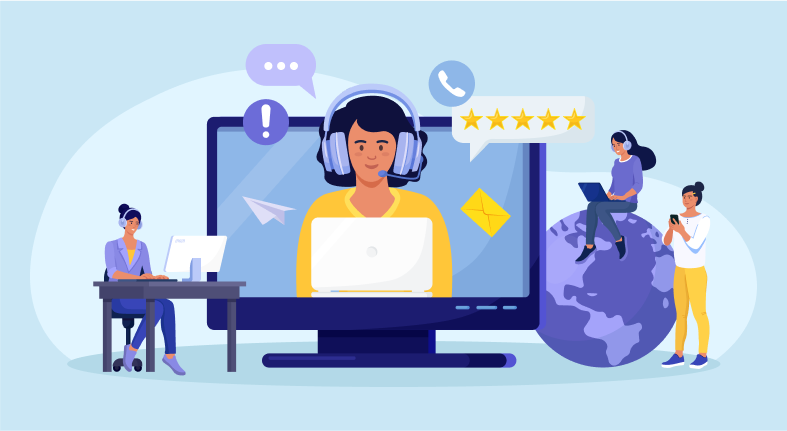 Help Desk Services Can Ensure Customer Satisfaction
Help desk services ensure customer satisfaction by keeping employees happy, productive, and efficient in their jobs.
Here is how help desk services boost customer satisfaction within an organization.
They help leverage multichannel support for the customers.

They enable 24x7 help desk support for everyone.

They include service level agreements to clear expectations between the support team and customers.

They help personalize customer support by including relevant data and information.

They provide a platform for customers to rate the services and provide feedback.
Summing It Up
Help desk services are the best way to ensure a relevant communication point between businesses and customers. The support teams can use the free help desk ticketing system to provide instant support to customers related to their queries and issues.
Support.cc by 500apps is a reliable help desk support software that provides multichannel support to customers to manage and solve their queries. The free ticketing tool software provides a relevant knowledge base for customers to access information. The software also allows organizations to check the customer service metrics and improve their services. So, if your organization is looking for efficient help desk services to improve customer satisfaction, Support.cc is your answer. To learn more, visit the 500apps website today!
Discover Why Support.cc Stands Out
#1
Manage all your support tickets in one place
#2
Provide multi-channel support via email, chat, call, knowledge base and social media
#3
Create automation rules for faster resolutions and routing
#4
Get a 360-degree view of customer data with CRM integrations
#5
Enable self-support for your customers through brandable knowledge base
#6
Organize tickets and follow-up on them using built-in task management
#7
Integrate with built-in NinjaChat (live-chat software) and BotUp (AI Chatbot)
#8
Generate customer service reports to identify areas of improvement
#9
Unbelievable pricing - the lowest you will ever find
#10
Everything your business needs - 50 apps, 24/5 support and 99.95% uptime
Join the SaaS Revolution
All-in-One Suite of 50 apps

Unbelievable pricing - $14.99/user

24/5 Chat, Phone and Email Support