Guide To Support.cc & Difference From Spiceworks Help Desk
all sizes, at any time, in comparison to Spiceworks help desk. Support.cc is the IT help desk software solution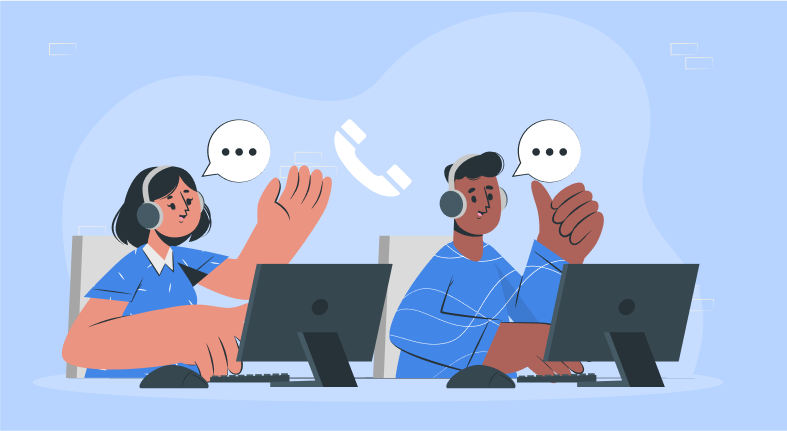 A helpdesk, also known as a service desk, is a single point of contact for a company's internal and external inquiries, offering consolidated data and assistance management services. Through the use of a ticket management system and a helpdesk software solution, businesses can easily automate the process of resolving client complaints, which speeds up the process significantly. The software also enables companies to handle tickets from receipt to resolution, resolving consumer questions and issues. Additionally, it offers agents a wide range of resources and tools that encourage teamwork and provide prompt, accurate responses to inquiries.
How Support.cc different from Spiceworks Help Desk Assist You with IT Issues
You can discover best practices and discover why Support.cc is the top available IT help desk for your company.
Businesses of all sizes can scale their growth, move rapidly, and concentrate on innovation thanks to Support.cc. This software provides a broad selection of customer service tools for organizations of all sizes, at any time, in comparison to Spiceworks help desk. Support.cc is the IT helpdesk software solution for you to improve client connections whether you have one operator or a thousand.
Spiceworks doesn't offer you the richness and range of reporting indicators and visualization choices you need to spot important trends and assess your customer experience. Furthermore, to deliver, you must be able to go further into your data as more companies want to stand out from the competition with outstanding customer experiences. However, with Support.cc, you'll have the information you need to see patterns fast and take wiser business decisions.

To manage the client experience, the majority of organizations require a range of solutions. Moreover, they typically need to combine such systems to do it efficiently. Although the Spiceworks helpdesk offers some integrations, they aren't as user-friendly or reliable as Support.cc. That presents a challenge. Customers that transitioned from other customer service helpdesk software to Support.cc have mentioned the difficulties they had integrating many previous support platforms.

Agents who use the Spiceworks help desk frequently need to spend time manually searching through the Help Center to find potential areas for improvement, a process that is frequently rife with human error. Service businesses usually struggle to deploy self-care as a customer service channel because of Spicework's inadequate knowledge capture, reporting, and content development capabilities. Your capacity to cut your support expenses is hampered by this. Customers want to self-serve, and Support.cc is designed for them. By assisting teams in providing customers with a full self-service experience, Support.cc lowers the cost of support. With fewer routine and repetitive inbound inquiries, your agents will have more time to concentrate on pressing problems.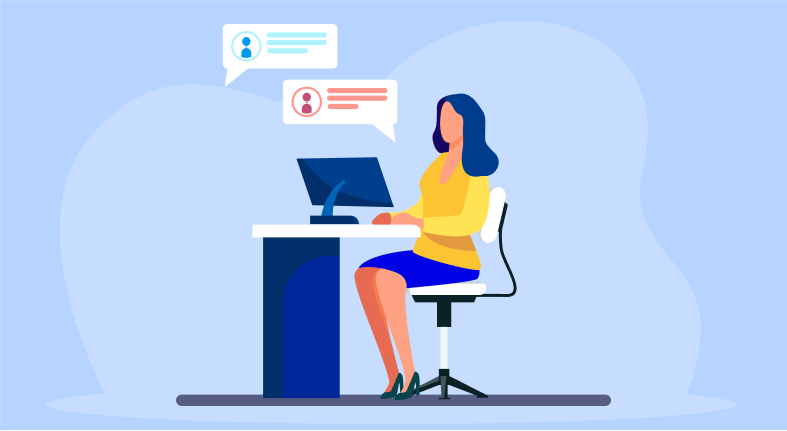 Setting Up Support.cc vs Spiceworks Help Desk for Your Business
Regardless of whether your organization has never implemented a help desk before or you are switching from one platform to another, you must first create a list of the issues you are trying to resolve and a list of the objectives you want to achieve. A new help desk setup is a great chance to streamline your customer service procedures and purge your team of bad habits and clutter that builds up. Your main objective should be to offer constant assistance throughout, but if you stop there, you can lose a chance to raise the bar on your quality of service.
Create Help Desk Department Settings
The many teams in your organization may receive your tickets. Create various departments like ""Sales,"" ""Support,"" and ""Marketing,"" add forwarding email addresses to each, and post these assistance email addresses on your website so that users can contact you if they have problems.
Configure Email Forwarding
In your inbox, set up a forwarding rule to send all inbound tickets to a certain email address. You can set up a forwarding rule to have all emails from sunil@company.com sent to the specified Support.cc account, for instance, if you want to redirect emails from support@company.com as tickets. Then you are ready to go.
Engage the support team
Your workforce does not all have the same set of skills. You can assign responsibilities and rights to each member of your team using the Support.cc help desk. Make categories for your employees, such as ""Administrator,"" ""Regular staff,"" etc. Each employee's accessibility and credentials, such as Management and Ticket level permissions, are determined by these jobs.
Your clients must be able to service themselves and receive assistance more quickly. You can build a comprehensive knowledge base for your workers and clients with Support.cc Knowledge Base Document Management. So that your customers may access them without having to submit a support request, gather all of your self-help content and upload them to your personalized Support.cc knowledge base. Make an organizational knowledge base that your employees could use as a resource.
Benefits Of Using Support.Cc To Spiceworks Help Desk
There are several appealing advantages of using Support.cc helpdesk software.
Unified ticketing platform
To guarantee that the desk is constantly manned, teams are frequently big and have staggered schedules. This enables the staff to provide support throughout the day, but the constant coming and leaving may result in misunderstandings and missed conversations. When numerous agents connect to a single account to examine requests, outmoded methods like pooled inboxes are dramatically improved by customer service helpdesk software. Every agent may monitor the progress of tickets, take ownership of unassigned tickets, and check ticketing notes on unresolved occurrences using a ticketing system. Additionally, agents can speak with one another privately using help desk software solutions. The database of the online help desk software stores requests that have been resolved.
Report-generating Abilities
Information regarding tickets and operator productivity can be stored in IT help desk software, and this data can subsequently be utilized to measure team effectiveness. Organizations may analyze frequent consumer complaints through reporting and incorporate modifications to products and offerings to solve them. Reporting provides management with knowledge about process trends that can help them plan agent schedules and job assignments. Do lines for tickets form at particular times each week? Do clients frequently make requests outside of business hours? The way support desk teams work may change as a result of this useful knowledge.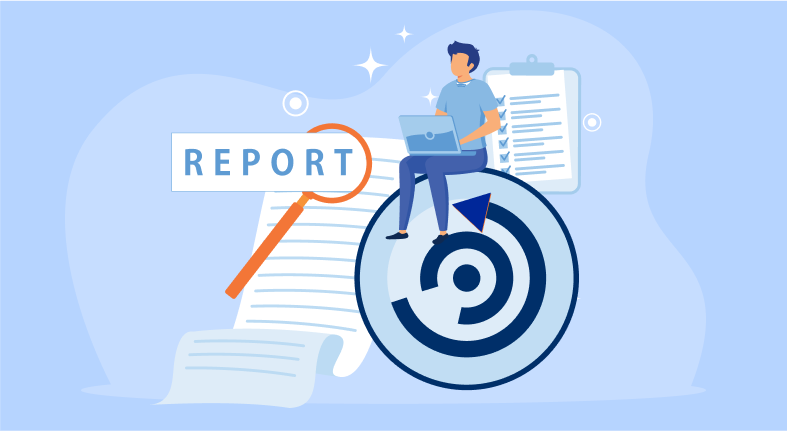 No misplaced or double-requested assistance requests
Without a centralized solution in place, busy firms that produce a lot of daily help desk inquiries are going to occasionally lose track of tickets. This frequently happens when agents focus on problems with greater priorities. Teams can prioritize issues and respond to them appropriately with help desk software. Less significant tickets can be delayed, but they won't be overlooked. The use of helpdesk software also prevents numerous agents from being given or claiming ownership of the same assistance request ticket. Duplicate attempts are inefficient for everyone and might cause misunderstandings on both sides.
Summing It Up
You can speed up the creation and resolution of tickets by automating support operations with help desk software. Online support software's main objective is to promote growth rather than inhibit it. The support system vastly improves customer connections and support-related communications. Your help desk staff may benefit from Support.cc's help desk services to enhance communication, increase efficiency, increase customer happiness, and get rid of the confusion caused by ad hoc assistance ticket systems. Additionally, your staff can collaborate from anywhere. Support.cc's cloud-based features are adored by remote teams. Support.cc is far superior to other helpdesk software like Spiceworks help desk software with its advanced features.
Sign up for a free demo now to learn more about the innovative automation features offered by Support.cc from 500apps.
Discover Why Support.cc Stands Out
#1
Manage all your support tickets in one place
#2
Provide multi-channel support via email, chat, call, knowledge base and social media
#3
Create automation rules for faster resolutions and routing
#4
Get a 360-degree view of customer data with CRM integrations
#5
Enable self-support for your customers through brandable knowledge base
#6
Organize tickets and follow-up on them using built-in task management
#7
Integrate with built-in NinjaChat (live-chat software) and BotUp (AI Chatbot)
#8
Generate customer service reports to identify areas of improvement
#9
Unbelievable pricing - the lowest you will ever find
#10
Everything your business needs - 50 apps, 24/5 support and 99.95% uptime
Join the SaaS Revolution
All-in-One Suite of 50 apps

Unbelievable pricing - $14.99/user

24/5 Chat, Phone and Email Support