Top Best Website Ticketing System
A computerized system called a website ticketing system aids businesses in keeping track of their inventory and clients. These systems can aid enterprises in time and money savings by automating the ticketing process.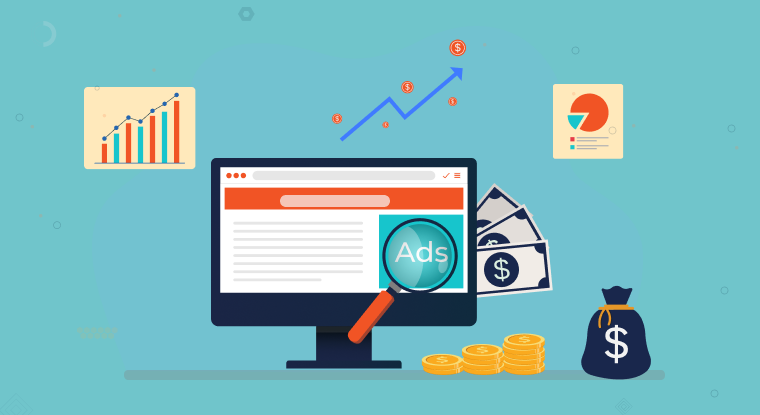 Introduction to Website Ticketing System
Website ticketing systems come in a wide variety and each has a unique set of capabilities. While some systems are more specialized, others are more broadly applicable. Website ticketing systems are made to assist firms in managing their consumers and inventory. No matter what kind of website ticketing system you select, it's critical to pick one that satisfies the particular requirements of your company. You may streamline your ticketing process and increase your bottom line by putting the appropriate website ticketing system in place.
Must-have Features of a Great Website Ticketing System
Some or all of the features covered in this article are present in the finest website ticketing system.
Ticket Automation
A component of automation should be included in every website ticketing system because it frees up your customer service employees to focus on other responsibilities. Your staff should be reminded by ticket automation when a response is required, how to route tickets to particular users, and much more.
Service Level Agreement Information
Without a help desk ticketing system, employees must gauge based on business policy and personal preference if a ticket is urgent. With an SLA, it's easier for businesses to prioritize or deprioritize tickets while avoiding service level agreement violations simultaneously.
Ticket Templates
One of the most laborious steps in the help desk process can be made simple with the use of templates. The option to add and create several templates will help you respond more quickly because no two tickets are the same. For more complex answers, you can combine templates.
Ticket Status Options
Not all tickets fit into the ""open"" and ""closed"" categories; some are inactive or need follow-up from the consumer or more information. Website ticketing systems for managing help desk tickets offer customisable choices for ticket status, which can also send emails when the status changes.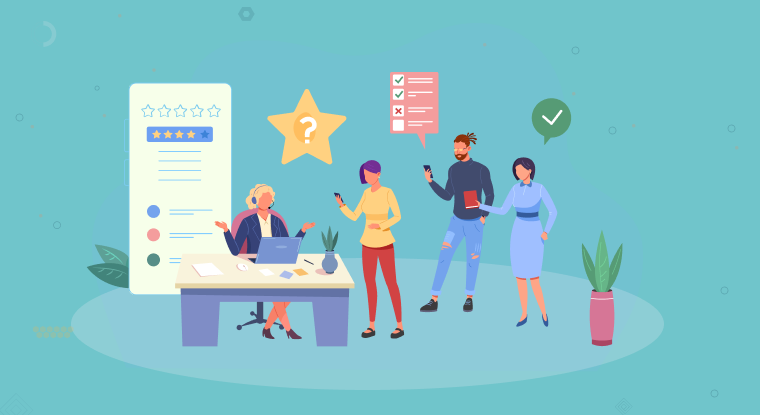 Individual Ticketing Queues
For all of their responses, many organizations use the same ticketing queues. Sadly, this may slow down your response speed and lengthen the time it takes to respond. Your staff can more efficiently organize tickets with individual queues, speeding up the process.
Inventory and Product Association
The item number or a precise description of the goods are frequently left out when a consumer asks your support desk a query about it. Systems for tracking help desk tickets might link the customer's purchased item to their ticket, reducing misunderstanding.
Customer Ticket Pages
The more familiar your staff members are with your clients, the simpler it will be for them to resolve their problems. The ability to categorize customers by number, name, or keyword as well as information about their open tickets and satisfaction level is provided by the website ticketing system.
Check out the Best Website Ticketing Systems
Here's a list of software that can level up customer service for your business.
Support.cc
An all-inclusive helpdesk tool like Support.cc can help you establish a reputation for offering top-notch customer service. It also makes managing your problems and relationships easier. All of your contacts' information is centrally stored by this service desk software, making it simple to keep track of, manage, maintain, and update as necessary.
Key Features Included
Utilize a single dashboard to manage and address inquiries from emails, calls, live chats, tweets, and WhatsApp.
With a brandable knowledge base, you can give your consumers simple access to information.
Automated SLA procedures allow you to keep an eye on your most important customer service indicators.
With built-in CRM.io or 30+ CRM integrations, keep track of your clients' support interactions.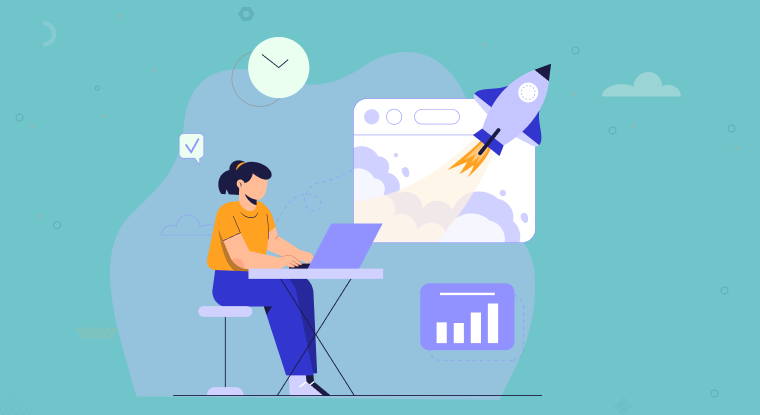 Freshdesk
One of the top support ticketing software is Freshdesk. In terms of features and ease of use, it is on par with Zendesk. It is also quite simple to use and manage. Freshdesk gives your support team the tools they need to handle complaints effectively while enabling your customers to submit issues with ease.
Pricing
Freshdesk is free to use, with plans varying from $15/month to $79/month.
Zendesk
Zendesk is a cutting-edge software package made to meet the requirements of the client, agent, and manager. Customers can submit their tickets through a variety of methods thanks to its user-friendly UI .Managers can access pertinent metrics and data, threaded group conversations, and customer profiles for agents.
Pricing
Zendesk starts at $49/month.
ServiceDesk Plus
ServiceDesk Plus by Manage Engine is a user-friendly application for IT and customer management that has a wealth of sophisticated capabilities. You can use its multi-channel assistance, which functions on practically all platforms, manage client accounts and contacts, set up a customer self-service portal, and access a wealth of information directly from the help desk. You can submit your information and need to receive a customized quotation for pricing information. However, before subscribing, you can test the service over a brief free trial.
Pricing
You can request a price quote after the free trial period of ManageEngine ServiceDesk Plus has ended.
osTicket
The most well-known open source ticketing system is called osTicket, and it is available in two formats: hosted and downloaded. The downloaded version must be hosted on your own server and is free. The hosted version, known as SupportSystem, is a for-profit ticketing service with managed cloud hosting's dependability and security.
Pricing
osTicket is free.
HESK
A free help desk programme is called HESK. It contains functions including ticket submission, file uploads, spam filtering, email notifications, knowledge base, access controls, pre-written responses, reports, and star ratings, among others.
Pricing
HESK starts at a one time fee of $39.95.
Spiceworks
Spiceworks is a free software package for businesses and IT specialists. It provides a variety of tools, including network management, help desk software, questions and answers, etc., to make IT job simpler. Its help desk software comes with tools like ticket organizing, knowledge base, and the ability to submit tickets by email or a web portal.
Pricing
Spiceworks is free.
Request Tracker
A free and open source problem tracking tool is called Request Tracker. It has a tonne of features, including a dashboard, relationship graphs, a mobile-friendly design, time tracking and reporting, email encryption with PGP, branding and personalized themes, a knowledge base, and more.
Pricing
Request Tracker starts at $125/month.
Vision Helpdesk
A multi-channel web-based helpdesk programme is called Vision Helpdesk. It separates from the competition because of special features like Satellite helpdesk, Ticket billing, and Blabby. Even better, it connects several helpdesks to a main helpdesk. It is available for mobile use and its functions can be expanded utilizing modules and app connections.
Pricing
Vision Helpdesk plan starts at $12/agent/month.
HelpSpot
HelpSpot is a feature-rich help desk application that runs on the web. The centralized help desk portal, ticket management, filtering, automation, mobile-optimized interface, customer management, time monitoring, benchmarking and performance reporting, multi-brand support, etc. are just a few of the many fantastic features it offers.
Pricing
HelpSpot plan starts at $14/agent/month.
JitBit Helpdesk
There are two versions of JitBit Helpdesk: Web Based Help Desk and SaaS Help Desk. The latter is hosted remotely in JitBit's cloud and accessible over the Web, whereas the former can be downloaded and hosted on your server. It has features like a knowledge base, reporting, asset tracking, an interface that is customized, supports an unlimited number of agents, email integration, etc.
Pricing
JitBit Helpdesk's plan starts at $299/year.
Final Words
There are many benefits to using a ticketing system for websites. They can help streamline the process of customer service and support, as well as help to keep track of customer interactions. Additionally, A customer service ticketing system like Support.cc by 500apps can help to automate some of the tasks associated with customer service, such as sending out notifications or follow-ups. Overall, using a ticketing system can help to improve the efficiency and effectiveness of customer service.
Discover Why Support.cc Stands Out
#1
Manage all your support tickets in one place
#2
Provide multi-channel support via email, chat, call, knowledge base and social media
#3
Create automation rules for faster resolutions and routing
#4
Get a 360-degree view of customer data with CRM integrations
#5
Enable self-support for your customers through brandable knowledge base
#6
Organize tickets and follow-up on them using built-in task management
#7
Integrate with built-in NinjaChat (live-chat software) and BotUp (AI Chatbot)
#8
Generate customer service reports to identify areas of improvement
#9
Unbelievable pricing - the lowest you will ever find
#10
Everything your business needs - 50 apps, 24/5 support and 99.95% uptime
Join the SaaS Revolution
All-in-One Suite of 50 apps

Unbelievable pricing - $14.99/user

24/5 Chat, Phone and Email Support