Know How The ServiceNow Ticketing Tool Can Benefit Your Business
ServiceNow ticketing tool has made its place in the enterprise software arena over the years. The help desk services can facilitate the digital transformation of your business.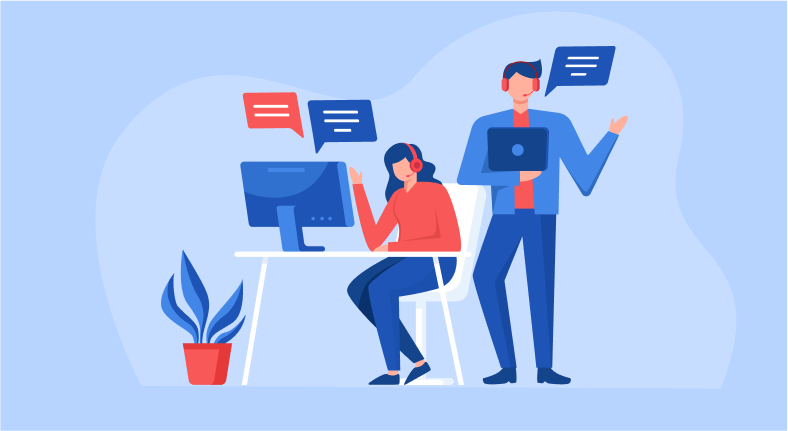 ServiceNow ticketing tool has made its place in the enterprise software arena over the years. The help desk services can facilitate the digital transformation of your business. The tool has evolved from the software-as-a-service (SaaS) to platform-as-a-service (PaaS). In 2018, renowned software giants hoped to end the year with around $2.8 billion of annual revenue with the help of a ServiceNow ticketing tool. As companies have thrived in the IT industry over the years, utilizing quality IT ticketing tools can decrease your workload while saving time and money.
A ServiceNow ticketing tool offers you a robust framework of IT service management, which is based on the ITIL service delivery model. In the IT industry, resolving an issue without hassle is not a piece of cake. No IT system can be top-notch. However, you can make things convenient by relying on specific tools and features that prevent you and your team from any disruptions while performing day to -day activities. You should make sure to use the right tools to resolve the internal IT issues on time and avoid wastage of resources. You don't need to worry; we will guide you through the multiple benefits you get from help desk services that enable you to manage the help desk ticket.
What Is ServiceNow Ticketing Tool?
ServiceNow is a curated ticketing tool designed to catalog customer service requests using the SaaS cloud computing software. With ServiceNow, you can quickly raise a request dealing with incidents, problems, and other services. This includes setting up a system to define, manage, and improve operational efficiency through automation of the workflow and structure of the services for companies.
ServiceNow can benefit business users in various industries like security, operations, customer service, and HR. The significant perk of this cloud-based platform is that it scales across multiple networks without any ties to a local resource.
How Can ServiceNow Help Your Business?
ServiceNow stepped its foot in the ITSM (Information Technology Service Management) in 2012 and continues to maintain a solid customer base. With a vast evolution in technology, ServiceNow has created its niche as a cross-departmental platform. ServiceNow functions as a cloud-based solution on top of the latest applications, unlike the traditional methods that do not sit well with legacy applications.
The software can create workflows that automate the data extraction process. It offers plenty of applications like IT service desk, HR service delivery, resolving security threats, and customer service. ServiceNow provides drag-and-drop features, enabling your team to customize the business apps without prior knowledge of coding. Regardless of your experience as a developer, you get to reuse the components and elements and automate certain workflows, thereby eliminating manual work and saving precious time to focus on important tasks. The five key benefits of using a ServiceNow ticketing tool are:
It eliminates the knowledge gap and improves integration

It helps you gain a higher ROI

It offers you complete visibility of the operations

The automation of tasks improves team productivity

It helps you consolidate the processes and gain real-time insights into the performance
Spiceworks help desk is a free ticketing tool software that allows you to customize and manage the help ticket and automate menial tasks. Using their free help desk services, you can quickly learn how to add your team, manage the sites, and work on the priority-based tickets within minutes.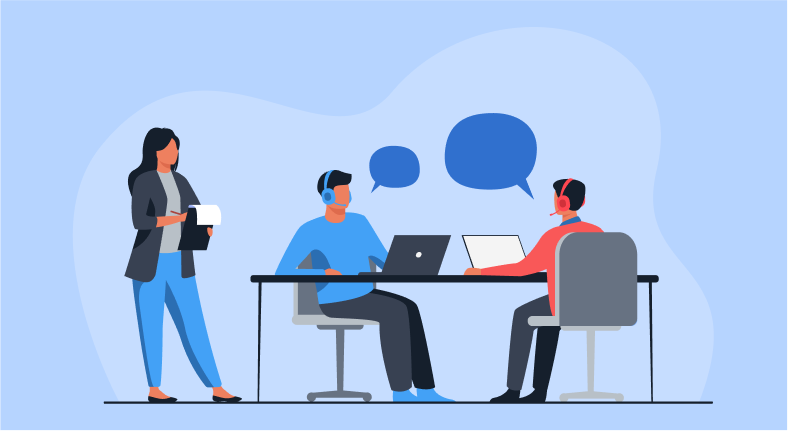 What Are Some Features Of ServiceNow?
Some of the most prominent features of ServiceNow are:
Automation Of Applications
ServiceNow provides a wide range of products to automate several business tasks. The ServiceNow ticketing tool enables you to automate the maintenance of service health and eradicate manual work. This not only boosts your team's overall productivity but also improves operational efficiency. Hence, you should always pick the best available software to relax and avoid the wastage of resources.
Business Management Tool
ServiceNow offers exclusive business management tools that come in handy for business planning, managing, and execution. These tools shift your focus on the areas that require business development. It also provides you with solutions that can accelerate your business flow and maintain a competitive edge in the market.
Customer Service Management Tool
One of the common features provided by ServiceNow is a customer service management tool. It automatically allows you to manage your relationship with the customers. In business, the key to success is fulfilling your customers' demands. Therefore, good software that offers this tool can help you increase customer satisfaction levels and improve customer service.
Security Management
ServiceNow offers some tight security tools that give you access to the dashboard to find vulnerabilities. The security operations bring incident data from the security tools and enable you to efficiently fix the bugs. It also allows you to increase the speed of the security responses of your application, thereby reducing the threats posed to your organization.
HR Management
ServiceNow also provides you with the human resource management feature, which is highly beneficial to the HR managers of your organization. You get to focus on personalized HR services and maximize employee performance and efficiency through effective strategies. With this tool, your HR team can easily manage IT support requests and improve customer service delivery.
How Is ServiceNow Priced?
The price of the ServiceNow license depends on a particular product you choose, such as IT service management, operation management, business management, service operations, customer service management, and HR service delivery. The total price depends on the number and types of licenses you pick for your organization. There are four different licenses for the ITSM product:
Requester - for those who are going to receive your services. A requester can create, edit, and view their requests.

Business Stakeholder - for those who perform the role of a requester and approve the requests.

Unrestricted User- it does not have any restrictions on the role assignments. The number of active users depends on the number of unrestricted user licenses you purchase.

Fulfiller - for those who deliver services to your requesters. They have the full admin or developer rights to create, edit, or delete a record in the system.
Suppose you are in the advertising industry in the US. On average, the license cost would come to around $55,000, which includes 10,000 requesters and 30 fulfillers. However, if you are looking for help desk services that provide all the efficient tools for your organization, Support.cc by 500apps is your go-to solution. It is one of the most reliable help desk software that costs $14.99 per month. Support. cc offers high-quality products and tools at an affordable price. They take pride in providing their level best to ensure that this single software caters to all your business demands.
Getting Started With ServiceNow
To get started with ServiceNow, we recommend you to:
Go to https://developer.servicenow.com/ and tap on Register

You must enter your first as well as last name and your valid email address

Create a password and confirm it

Verify the email

Log into your ServiceNow account

Go to Manage instance

Tap on the requested instance

Select the latest version

Enter your username and password on the portal

Change the default password provided by ServiceNow
Once you are logged in, you may explore various applications and features. You also get a tutorial on how to navigate everything.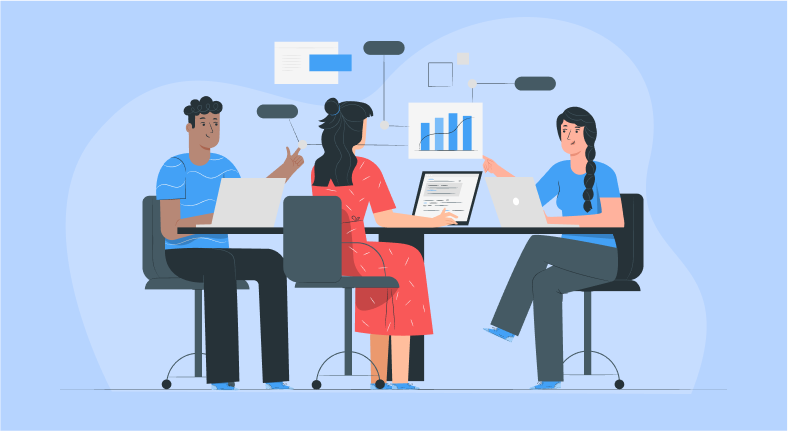 Summing It Up
The ServiceNow ticketing tool comes with a blend of all features like ticket management, customer service management, task management, HR operations, helpdesk automation, and email integration. However, if you are looking for an alternative, Support.cc by 500apps is a good option as well. Having a quality ServiceNow ticketing tool reduces downtime as you can resolve the IT issues within minutes, promotes accountability and visibility of real-time feedback, and improves customer satisfaction and employee productivity. Thus, you should invest your resources in this software to get the best out of it. For more information about IT ticketing tools, visit the 500apps website now!"
Discover Why Support.cc Stands Out
#1
Manage all your support tickets in one place
#2
Provide multi-channel support via email, chat, call, knowledge base and social media
#3
Create automation rules for faster resolutions and routing
#4
Get a 360-degree view of customer data with CRM integrations
#5
Enable self-support for your customers through brandable knowledge base
#6
Organize tickets and follow-up on them using built-in task management
#7
Integrate with built-in NinjaChat (live-chat software) and BotUp (AI Chatbot)
#8
Generate customer service reports to identify areas of improvement
#9
Unbelievable pricing - the lowest you will ever find
#10
Everything your business needs - 50 apps, 24/5 support and 99.95% uptime
Join the SaaS Revolution
All-in-One Suite of 50 apps

Unbelievable pricing - $14.99/user

24/5 Chat, Phone and Email Support