10 Tips to Provide Self-Service with Knowledge Base Tool
Knowledge bases are becoming increasingly popular, and the reasons are numerous. Customer service is critical for every organisation aiming for customer support excellence, but it shouldn't be the only consideration. Sometimes the greatest approach is to empower your clients to help themselves by providing them with rapid access to information without the need for personal support.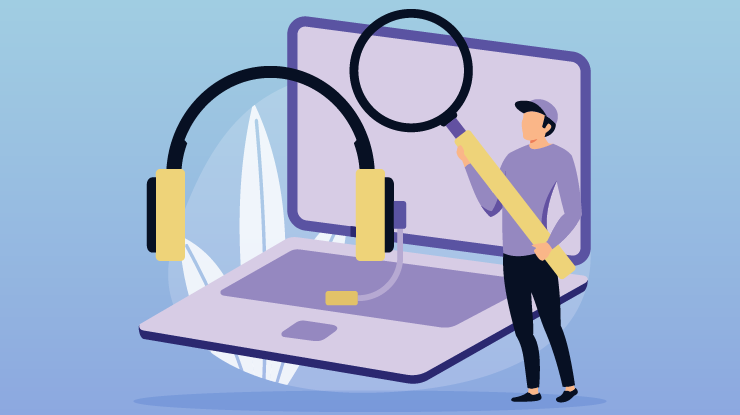 Time is money and today's empowered consumer knows this too well. So, when they approach a business with a query or an issue, they want it solved fast. Even better if they can reach the solution themselves. This explains why self-service is quickly gaining traction in the customer service industry. Good thing is, there is a knowledge base tool such as Support.cc that makes self-service easy and effective. We give you 10 tips to provide self-service with knowledge base software.
The COVID-19 crisis has led to numerous health and operational restrictions for companies. Organizations have had to encourage remote working and social distancing in offices. Customers, on the other hand, are now flooding online platforms with inquiries and purchases. In light of this, brands have to evolve with speed or they risk being left behind. One of the developments that are proving to be very effective in customer service is knowledge base software. This software provides users with a place where they can find answers to queries as well as a user manual for related products. This way, customers can self-serve and only reach out to the customer service agent when they are unable to solve their issue.
Organizations such as airlines are now contemplating switching to a self-service model aimed at protecting their employees and clients.
60% of U.S. airports are instilling biometric technology to aid customers in self-boarding and ID documentation. Using knowledge-based software, they will be able to make the check-in process touchless and have a mobile touchless payment option. How long before other institutions start following this trend?
Customers are becoming increasingly comfortable with online shopping, challenging companies to find ways to make their products, services, and customer experience stand out. The current crisis has forced organizations, customers, supply chains, and employees to go digital. This creates a need to have a self-service knowledge base that can tap into the opportunities that come with technology.
Defining Self-Service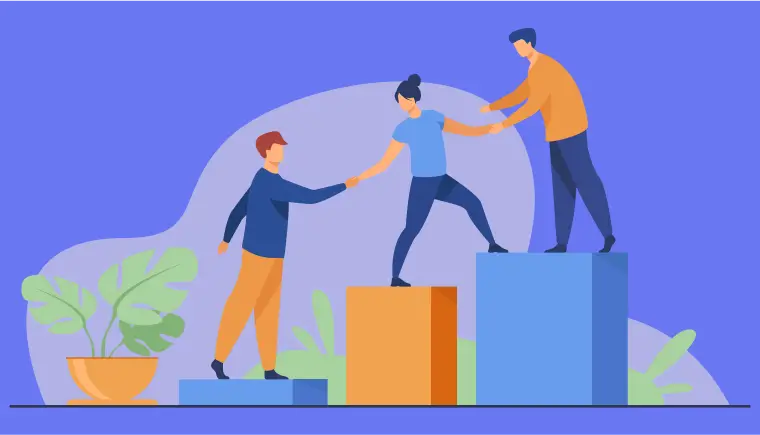 Self-service simply implies that customers can complete an action with no assistance from human agents. Take for instance the gas stations in major States in the U.S. The gas stations support self-service by allowing consumers to pump their gas because it is relatively easy to operate the pumps. This approach saves the stations money that would have been invested to hire people to work at the stations. with the recent events of pandemic, the self-serve concept has been extended to retail stores, grocery outlets, movie theatres, airports, banks, and other institutions.
Digital consumers are not very patient, and they value things getting completed with ease and speed. It could be applying for a loan, purchasing a product, or checking their health insurance coverage. The clients aim to get the information they need when they need it before they take the next step. Traditionally, clients would post a query to customer service and they are left waiting and checking the site over and over for a response. Recent studies indicate that Americans prefer to post their inquiries to a digital self-serve tool such as a website, voice response system, online chat, or mobile application. Customers seem to enjoy this kind of service. Most customers believe that the best way an organization can provide exceptional service is to value their time.
Thanks to digital technology, this has been made possible. And now, thanks to the pandemic, we are seeing an acceleration in the industry. In fact, Forbes opines that with the COVID-19 crisis, there has been more focus on digital technology and businesses seem to have made more progress in transforming self-service over the past 10 weeks than they did over the last 10 years.
What is Knowledge Base Software?
A knowledge base software is a tool that allows organizations to provide answers to commonly asked questions. It has how-to step-by-step guides, introductory articles, video demonstrations, glossaries, and definition lists. The aim is to make clients find answers to their queries without having to consult any live agent. Through knowledge management, a brand can organize this information in a way that would serve the needs of clients. Helpdesk ticketing systems like Support.cc comes installed with a knowledge base software that enables users to generate, update, organize, and store a comprehensive self-serve library of reference materials.
A knowledge base that is well structured, cleanly designed, and well outlined can serve customers to answer their inquiries, act as a learning tool for new staff, or be a source for machine learning. Knowledge base software offers a cost-friendly way to lower the effort and time spent by clients to get answers to their queries before they move to the next step.
Advantages of Knowledge Base
• Besides operating 24/7, a knowledge base can convey information as text, annotated images, audio or video, or any other form. It thus allows clients to absorb information in a way it suits them more.
• Customers do not have to read from the first page. with a click, in a well-outlined knowledge-based software, they can receive the exact information at the right moment.
• A knowledge base software has reporting capabilities that can help you generate useful insights. Information regarding what the clients mostly look for, the keywords they use, gaps in your knowledge base, and other key insights can be obtained. This presents an opportunity to heighten your service.
• It is cost-friendly and saves time for both the client and the business. Knowledge base software can come self-hosted or within a robust helpdesk support software. In the case of the latter, you get to enjoy other features that will complement the inbuilt knowledge base software.
Tips to Provide Self-Service Knowledge Base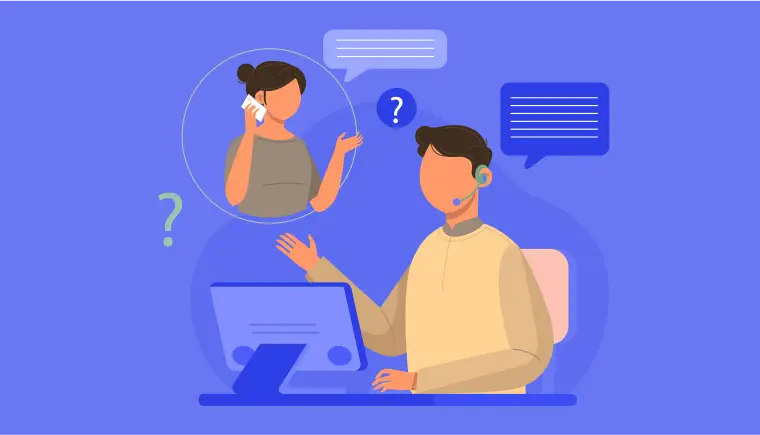 If you want your self-service system to work efficiently, then leveraging your knowledge base is the key. Here is how you can improve your knowledge base and use it to provide self-support to serve you and your clients effectively.
1. Understand What You Need to Cover
Your customer support software team regularly converses with customers. They can help you create a list of frequently asked questions. Document the questions and also make sure to include common misunderstandings, challenges, and queries. Ensure your software enables you to document any query being asked to enable you to have a genuine set of customer inquiries to resolve. If a customer has a basic query about your product, the first place they would look would be your website's FAQ section. It is important to make this section user-friendly.
2. Have a Contact Support Option and a Search Function
Have a contact support option on your knowledge-base tool so that when clients need personalized support, they can easily know how to proceed. Include a Google-like search bar to make it easy for clients to navigate. Since some are looking around for more information about your product or service, while others want a specific thing, including a search bar would make it easier for anyone looking for further information.
3. Choose a Platform
Rather than creating your content from scratch, leverage your service desk software to provide you with insights on the frequently asked questions or common issues that your clients struggle with. Support.cc, for instance, allows users to generate and add instructional content for their customers to refer to before they submit a helpdesk ticket. Its' knowledge base content is based on feedback from customers and commonly experienced issues. When looking for a suitable platform, opt for one that also makes it easier to continually update existing information.
4. Structure Topics That Matter
Put the topics that matter first. Your topics should be able to reflect relevant help desk answers, tutorials, and knowledge base articles. This is where knowing your customers matters. Knowing what your clients are always after, their consumption behavior, and their wants will help you develop topics that would serve them best.
Deciding on the topics to cover can be overwhelming. Start by figuring out the basic questions that any stranger would ask concerning your brand. You can derive these from your database. The next thing should be the basic onboarding and setup process a customer will most likely go through when they acquire your service or product. You can then move to other in-depth topics that you desire to cover on your knowledge management software.
5. Have a Standard Format for the Content
Optimize the results for your clients by instilling a standard format for the content that bases on what is more relevant. Avoid long content and keep them as brief as possible. When creating tutorials, keep it as a recipe format by just listing the action steps. Clients want to quickly access the information they need and move on to the next thing they are doing.
Avoid introduction and conclusions, just a list of bullet points that contains all necessary information. Define the technical terms and do not assume that the client already knows. Provide links to the helpful site that has extra and important data. Lastly, accompany your main points with screenshots since the visuals help clients understand more without having to reread a lot of words.
6. Install Content Writers and Viewers
Have a team of agents who can create intriguing content. Some content may not be technical, but some answers may require a link-up of the content writer and IT expert, or you can easily opt for a technical freelance writer. Clearly outline the topics you want to be written by the writer and provide well-outlined instructions, formats, or templates.
Ensure the writer knows what is expected of the content. It is also important to have a technical reviewer to ensure the content is clean with little to no grammatical and factual errors. You would not wish to convey content that is full of errors, and misinformation and has links that go nowhere. Ensure that the language used is user-friendly and avoid advanced terminologies.
7. Connect Your Knowledge Base to Your Contact Point
Customers will continue reaching out to your agents because they do not understand or know you have a knowledge base. Ensure your knowledge base software is visible on your website. You can as well have pop-ups that prompt your clients to make use of the knowledge base software. This will make it easy for them to help themselves.
8. Add Visuals to Your Content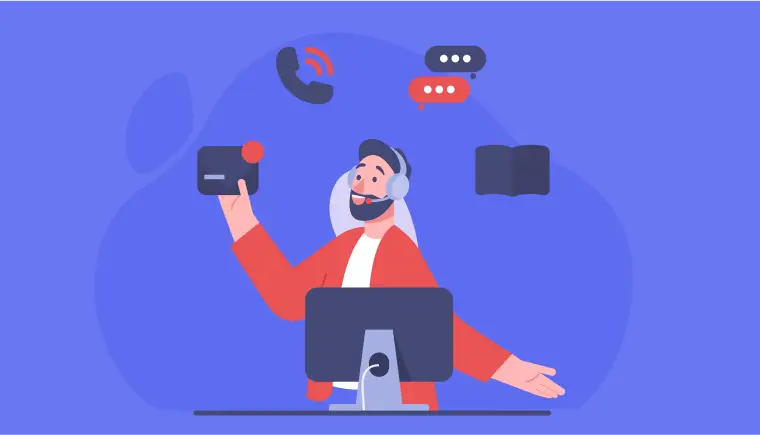 Images and other visuals in your content improve engagement with customers. For example, you can use screenshots to show how your new product works. You can also leverage other types of visuals such as GIFs or instructional videos. Do not restrict yourself to just visuals, include text to better relay your message. Not all clients can be able to watch a video, but they need the information. Ask yourself if that visual is removed, will the information still be clear?
9. Guide Your Customers for Better Customer Experience
You cannot improve customer experience by hiding behind a self-support wall. Be one step ahead by predicting your clients' needs even before they reach out to you. with technology at your disposal, make self-service less burdensome by proactively understanding what is causing the client's confusion or indecision. Knowledge base software has data analytics that outlays insight on each step of the customer journey. Map your clients' journey and proactively identify their pain points than offer a helpdesk solution before they even ask for it.
10. Analyze and Improve Your Articles
Your knowledge base software will only succeed if you continually measure it to determine any areas to improve. One of the keys to delivering an intelligent solution in self-service is to leverage the growing knowledge base.
Check on areas such as customer satisfaction and volume of tickets. Watch out for areas that customers are engaging with the most and what they frequently look for. This will help you improve your knowledge base or product. A knowledge base can never be complete, so do not have an out-of-date and useless portal.
Conclusion
The pandemic has restricted live agent interactions and rather than relying on phone calls that may have long waiting times, clients are being encouraged to seek answers on their own. In light of this, self-service is the way to go hence the rise and rise of knowledge base software. You can make knowledge base software work for you by structuring your topics starting with the most common issues, regularly updating the information with relevant information, and having an easy-to-use interface among others. Check out our Helpdesk Software, and you'll be grateful you did.
Discover Why Support.cc Stands Out
#1
Manage all your support tickets in one place
#2
Provide multi-channel support via email, chat, call, knowledge base and social media
#3
Create automation rules for faster resolutions and routing
#4
Get a 360-degree view of customer data with CRM integrations
#5
Enable self-support for your customers through brandable knowledge base
#6
Organize tickets and follow-up on them using built-in task management
#7
Integrate with built-in NinjaChat (live-chat software) and BotUp (AI Chatbot)
#8
Generate customer service reports to identify areas of improvement
#9
Unbelievable pricing - the lowest you will ever find
#10
Everything your business needs - 50 apps, 24/5 support and 99.95% uptime
Join the SaaS Revolution
All-in-One Suite of 50 apps

Unbelievable pricing - $14.99/user

24/5 Chat, Phone and Email Support