Best Help Desk Ticketing Systems in 2022
Manage hundreds of customers while still meeting their needs and also automate simple tasks. This tool allows you to send prompt replies to your customers without the need for any human input. You can also collect valuable customer information using this software.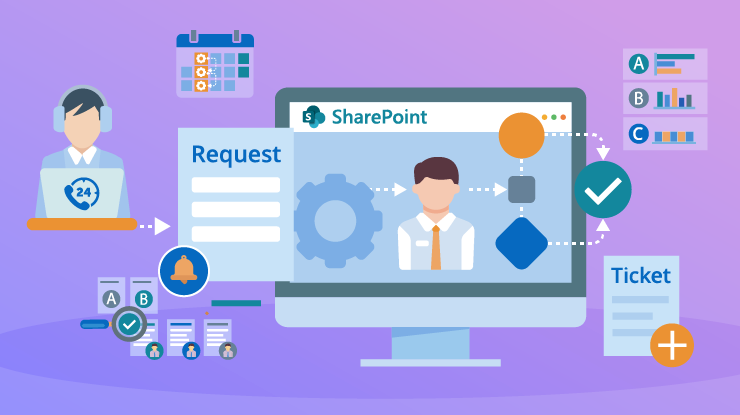 Probably you have a good company that is running smoothly, and you are providing your customers with just what they need. But there's one thing you're missing here – a ticketing system. This is the right system that will ensure you continue providing your clients with a top-notch customer experience.
Most businesses opt to hire workers to serve at the customer care desk. While this is a good thing to do, you need to consider a situation where you have to manage hundreds of customers while still meeting their needs. The reality here is that you may have to hire more workers to ensure that you don't disappoint your esteemed clients. But you could also opt for a help desk system to save you from the burden of handling some of these manual activities.
Technology has really brought about major changes in how organizations operate. For instance, with the help of an ideal help desk system, you can automate simple tasks. This tool allows you to send prompt replies to your customers without the need for any human input. You can also collect valuable customer information using this software. That's not all; the software can also be used to refer clients to the nearest available agent. So, a help desk system does just about anything that your agents would have done. The automation advantage is something that makes this tool worth the try.
Besides helping you handle mundane activities here and there, the right help desk system allows your clients to reach you using different channels. Whether they want to contact you through email, telephone call, social media, or any other channel, the ticketing tool supports this.
Another reason why desk ticketing systems are good for your business is that you can use self-service features. This feature allows your users to find quick solutions to some of the issues they might be facing. For instance, a customer can log in to your company's system and track their order. They can also check their profiles and update their personal information like phone numbers or addresses. These are self-service features that provide convenience to your clients.
Types of Help Desk Systems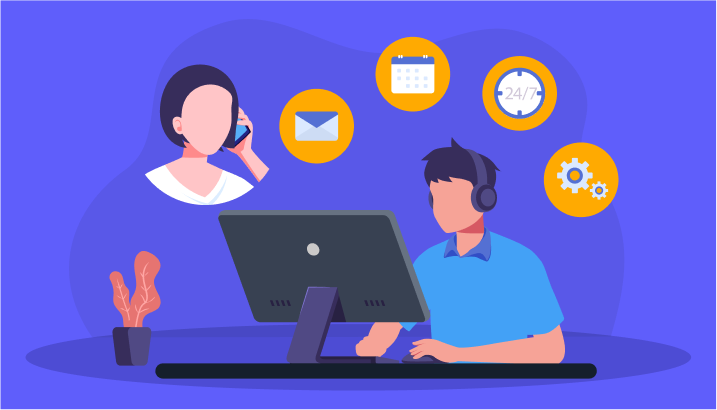 The benefits pointed out above should motivate you to think about investing in a ticketing system that will benefit your company both in the short and the long run. But before you rush to settle for any software online, there are varying types of helpdesk software, including:
Customer service software
Customer self-service software
Automated ticketing systems
IT self-management software
On-premise helpdesk software
Social media service software
Telephone customer service software
Cloud-based help desk SaaS
These varying types of ticketing systems all serve different purposes. First, you need to determine the one that suits your business needs. To find the right tool, the following is a comparison of the best platforms that continue to hit headlines in 2022.
Our Review of the Top Helpdesk Ticketing Systems
Support.cc
Support.cc is an all-in-one helpdesk software. This tool is packed with unique customer service features like ticket management, help desk automation, knowledge base, advanced reports, task management, and managing contacts. Support.cc also offers powerful automation to ensure you smoothly run workflows in your organizations. To top that, you can easily integrate with other third-party apps like CRM solutions and other helpdesk systems. Your budget shouldn't be an issue here because with just $14.99 you can maximize the benefits of this software.
Zendesk
Zendesk is also a reliable support ticketing software you should consider trying in 2022. The company has been there since 2007, and it continues to compete in the digital arena actively. Zendesk allows your support team to handle customer queries faster. In addition, the software collects data from multiple channels, which means clients can reach your team from social media and other platforms. You can also take advantage of AI-powered bots to automate simple activities in your organization.
Zoho Desk
Zoho Desk is another reliable desk ticketing software with many features and is easy to use. With this system, your clients get answers to their queries faster due to the software's automation aspect. Moreover, its multichannel support is also an interesting feature that will be important for your communication needs. Self-service functionality is also available, and you can also integrate this tool with other CRMs under its family name, such as Zoho CRM.
Freshdesk
If you are a small business and you are looking for a tool that has the right features to serve your customers better, Freshdesk is a good pick. The AI automation feature makes it easy to redirect clients to available agents in your support team. What's more, the software also offers multichannel support. So, your customers can interact with you through social media, email, and live chats.
Help Scout
The best helpdesk software always simplifies tasks and what needs to be done. Help Scout meets this description. This is a reliable tool, and it's especially important for companies looking to improve their customer service experience. Help Scout also offers shared inbox streamlines, which allow for collaboration among departments. Besides, their in-app messaging is also a great feature that will help your support team to communicate actively while helping clients.
Front
The front Help desk system has also been proven and tested to work. It has a proven track record of meeting customers' expectations. The software also has plenty of collaboration tools that will increase your team's productivity.
HelpDesk
HelpDesk is a cheap ticketing system that can help you cut costs if you are running on a tight budget. In addition, the software doesn't complicate the whole process of offering your customers the support they need. With this tool, you can automate basic customer service tasks. Collaboration features are also offered, and the analytics data can consider historical data to give you reliable insights.
What Makes a Good Helpdesk Ticketing System
To make sure you find the right ticketing system for your business needs, the following are must-have features to look out for:
Collaborative capabilities
Detailed analysis and reports
Multichannel support
Smart message rerouting
Quick search support
While there are many other functional features that you should consider, the above features are the most important. For instance, collaborative capabilities ensure that your teams can work together to provide clients with the assistance they want. Similarly, multichannel support allows your customers to send in their queries from different channels. This is a crucial feature if you want to boost your online presence. Finally, the aspect of having detailed analysis and reports allows you to point out areas that might not be working or those that need to be optimized. So, these features are crucial when looking for reliable software to use.
Conclusion
Every day businesses are making good use of technology to improve how they offer their products/services to clients. Helpdesk Software is not new, and businesses use these tools to enhance their customer service experience. If you've been thinking about this, this post has made your work easier. It would be best if you simply chose software that meets your business requirements.
Discover Why Support.cc Stands Out
#1
Manage all your support tickets in one place
#2
Provide multi-channel support via email, chat, call, knowledge base and social media
#3
Create automation rules for faster resolutions and routing
#4
Get a 360-degree view of customer data with CRM integrations
#5
Enable self-support for your customers through brandable knowledge base
#6
Organize tickets and follow-up on them using built-in task management
#7
Integrate with built-in NinjaChat (live-chat software) and BotUp (AI Chatbot)
#8
Generate customer service reports to identify areas of improvement
#9
Unbelievable pricing - the lowest you will ever find
#10
Everything your business needs - 50 apps, 24/5 support and 99.95% uptime
Join the SaaS Revolution
All-in-One Suite of 50 apps

Unbelievable pricing - $14.99/user

24/5 Chat, Phone and Email Support