All About IT Ticketing & 5 Best Business IT Ticketing Tools
IT ticketing tools are adaptable administrative tools. You may use them to consolidate several requests coming from various sources.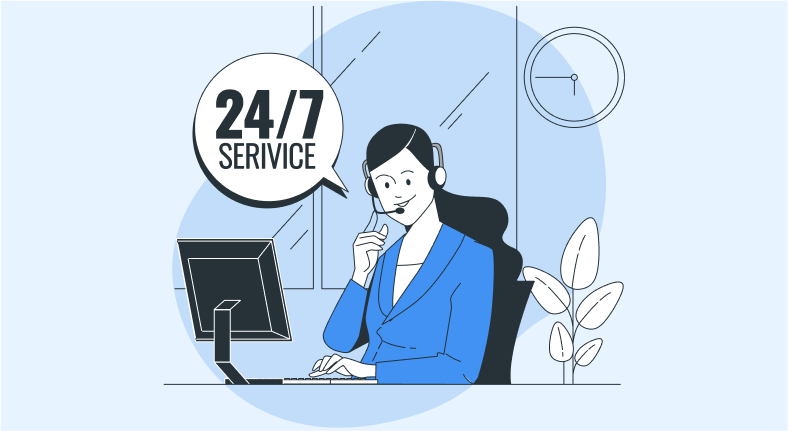 Your business might be flooded with numerous requests in the form of calls, messages in a live chat window, or remarks on your social media profiles. When these requests are overlooked, consumer satisfaction starts to decline. Investing in a top-notch IT ticketing tool will allow your staff to always be aware of consumer requests and respond to their problems as quickly as possible. Additionally, this will make consumers happier, which in turn encourages greater loyalty, leads, and sales.
What Are IT Ticketing Tools?
IT ticketing tools are adaptable administrative tools. You may use them to consolidate several requests coming from various sources. Thus, you are better equipped to manage your tickets from any location.
A client request, or a problem that has to be fixed, is referred to as a helpdesk ticket. Calls, emails, texts, online chat requests, and submissions through a helpdesk ticketing software-powered web portal are all acceptable methods of raising tickets.
Furthermore, client care personnel can handle their support cases more easily thanks to IT ticketing tools, which record and track customer interactions and concerns. These technologies enable businesses to shorten wait times and resolve issues by providing agents with the client information they need to deliver individualized service, assisting support workers in coordinating their efforts, and automating repetitive operations.
Help desk software tools called IT ticketing tools are used to handle and process client concerns from submission to resolution. Support inquiries are automatically categorized and prioritized on a central dashboard via ticketing systems. As tickets arrive, users may tag, classify, and allocate them. These systems also provide ticket status information, so you can monitor open requests.
Even an agent can move a support issue to the appropriate department by using an escalation mechanism.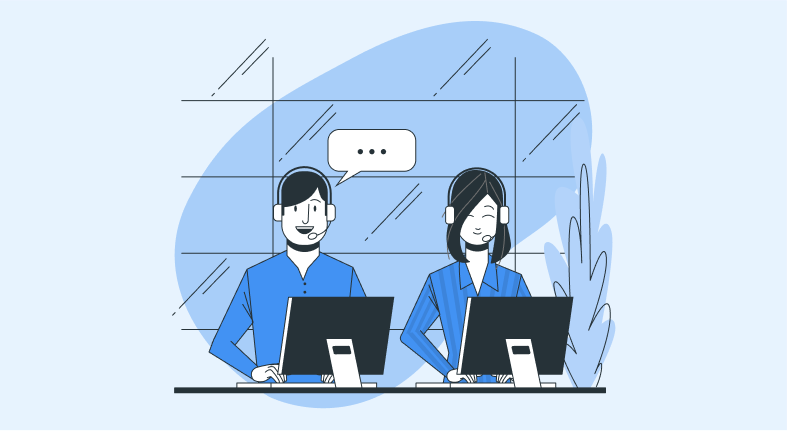 How Do IT Ticketing Tools Work?
The lifecycle of this ticket refers to its whole journey that is as follows:
A ticket is produced.

The support representative will investigate the issue and take the necessary action. The agent could transfer the ticket to a different operator, for instance.

The agent is currently resolving the reported issue.

The problem has been fixed.

The ticket is marked as closed after the client has been updated and all tasks have been finished.
For instance, Support. cc by 500apps is an effective helpdesk ticketing system that can help with the following:
From a single dashboard, manage and address inquiries from emails, calls, live chats, tweets, and WhatsApp.

With a brandable knowledge base, you can provide your consumers with simple access to knowledge.

With automated SLA procedures, you can keep an eye on your most important customer service indicators.

With built-in CRM.io or 30+ CRM connections, you can keep track of your clients' support interactions.

Support clients through live chat and multiple messaging applications with NinjaChat, a potent AI chatbot.
The Benefits Of Using It Ticketing Tools
Your company may provide wonderful service by utilizing help desk perks like automatic ticket assignment, internal cooperation, immediate notifications, customer feedback surveys, AI-powered reports, etc. Additionally, your staff may now attempt to provide 360-degree support experiences thanks to strong integrations like live chat and the knowledge base.
Accountability
The total accountability of the task is one of the top advantages of a support desk system. Each inbound support ticket has a designated administrator who is in charge of quickly resolving it. Tickets won't get lost in the shuffle if your customer care personnel are held more accountable. Accountability also increases agents' sense of pride in their labor. They are more concerned with the quality of their job and are aware of exactly what has to be done.
Speedy problem resolution
Customer care representatives can connect directly from their dashboard thanks to a help desk system's internal collaboration features. People in different departments might be tagged to request their expertise.
Active Participation
You can keep your agents on their toes by using a client support desk, which is one of its most significant advantages. They can obtain regular alerts and updates from the time a ticket is submitted until it is resolved. This increases workplace efficiency and, in turn, helps your business progress.
Around-the-clock Accessibility
Cloud-based IT ticketing tools may be accessible from anywhere on the globe. Therefore, your customer care staff can quickly find solutions whether they are working remotely or in the office. Using the help desk mobile applications, your agents may observe and reply to clients even while they are away from their desks.
Performance Tracker
An IT helpdesk ticketing system produces reports that include certain critical performance metrics, like:
The proportion of tickets that were resolved at the first contact with a user

The proportion of tickets where the answer or a solution fell short of the SLA.

The remaining unresolved ticket backlog

The average time is taken to resolve a ticket

The proportion of users who are satisfied with the help received.
It is efficient to monitor help desk performance at a higher level by presenting such indicators as scorecards, which may be very helpful for strategists and decision-makers.
The Key Features Of It Ticketing Tools
The following are the key features that your free ticketing tool software absolutely must have to be called a solid ticket solution:
Omnichannel Assistance
The need for consolidating your customer service operations across many platforms is greater than ever. By providing a variety of contact options, you let consumers select the one that best suits their needs. This freedom of choice leads to a better overall experience that is advantageous to both your business and your customers.
Customers may reach your business through a variety of channels, including phone, live chat, social media, and email, sometimes all at once. In many businesses, the knowledge gathered from these encounters is dispersed among several tools and people. Every time they contact the company, the consumer is made to repeat themselves. However, omnichannel support enables agents to assist clients in their chosen channels by compiling customer profiles and discussions into a single inbox.
Multi-lingual assistance
Your business might have crossed geographic boundaries. Employing a ticketing system that only supports one language to create them yourself is pointless. It's important to provide your consumers with the finest experience possible, not merely to be understood. Customers should only make an effort to reach out to you. The remainder of the work is up to the ability of the best helpdesk ticketing system to accommodate various dialects.
Even in that scenario, you need to skip the multi-language assistance. Nevertheless, there is no harm in being future-ready.
Automation: Ease Of Workflow
Getting the appropriate information to the right person at the right time is what makes customer service ""go."" The mechanics of getting information from many systems to the right individuals quickly get difficult, even in relatively small businesses. Thanks to this, automating processes like assigning tickets, delivering pre-written answers, escalating problems, gathering pertinent customer data, and more may be quite effective.
Automation aids in increasing agent happiness, engagement, and productivity by removing or drastically lowering the amount of time they must spend on tedious, repetitive activities. In addition, automating these procedures lowers the possibility of human error.
This feature is a must in every way.
An IT helpdesk ticketing system solution must integrate with your business workflow regardless of the industry. Automating your customer service decreases the time needed to service each user and reduces the likelihood of errors, thus increasing the overall customer experience.
Personalized Customer Service
Each customer, as well as their preferences, are unique. Businesses need to retain their customers. They should be aware of their preferences in advance, particularly if they have previously engaged your support staff. The more information you have about each consumer, the better service you can offer. This was practically impossible before ticket management systems. An IT helpdesk ticketing system sheet comes in handy in this situation. When a new inquiry is made, agents will have access to the user's complete ticket history, including the difficulties the user has had in the past and how those issues have been or are being resolved. Some ticket management systems now provide a device data log capability that provides information about the device, browser, and Internet service provider. This prior knowledge drastically cuts down on the number of fundamental questions agents will need to ask before being able to effectively serve the user.
Monitoring and evaluation
The best IT helpdesk ticketing system should enable necessary analytics to avoid unnecessary back-and-forth investigations and should address issues as soon as possible. You may create reports using helpdesk ticketing system analytics, depending on the information you're attempting to comprehend. To help with decisions about where to allocate additional resources, you can, for instance, quantify the amount of time your team spends working on particular problems.
Analytics
Effective customer service departments avoid unnecessary back and forth and promptly address issues. However, analytics are necessary for it to occur. You may create reports using helpdesk ticketing system analytics, depending on the information you're attempting to comprehend. To help with decisions about where to allocate additional resources, you can, for instance, quantify the amount of time your team spends working on particular problems.
A thorough knowledge foundation
A solid customer support service is built on a thorough knowledge foundation. Customer satisfaction will increase, and the number of support inquiries will decrease if rapid answers are made available through a searchable content database. According to market research, 45% of businesses that provide online or mobile self-service reported both an increase in website traffic and a decrease in phone queries.
How To Choose The Right IT Ticketing Tool For Your Business.
Let's look at some internal factors that a company has to consider while choosing the right IT helpdesk ticketing system. Since this decision can be quite tough considering the plethora of free helpdesk ticketing systems available on the market,
Understand consumer expectations: Know your clientele. Find out how satisfied they are right now with your company. Find out how they like to contact customer service: do they use social media frequently, do they prefer email, or do they prefer self-serving tools?
Consider Employee Skill Set: Choose a helpdesk software that will empower the agents and not provide a daily challenge depending on your knowledge of your workers' skill sets. For the agents to meet the objectives for the client experience, there must be internal buy-in.
Assess Your Budget: Avoid believing the myth that the more expensive a solution is, the better it is. Look for a solution that satisfies the needs while remaining within the budget because, even after the help desk software is installed, there may be additional expenditures related to expanding operations or integrating.
Learn about your IT helpdesk ticketing system: Before making a purchase, get a hold of all the features of your free helpdesk ticketing system.
Data Encryption: Data encryption should be used by the software to protect the information. One of the most crucial requirements is this:
Scalability: As your firm expands, the IT helpdesk ticketing system should be simple to scale up and add features. Alternatively, investing in something that won't be improved upon in the future is worthless.
Summing It Up
Purchasing IT helpdesk ticketing system software is a significant investment in your customer service team, your support staff, and, most crucially, your business. A lengthy feature list is desirable, but it is essential to choose wisely while keeping the bigger picture in mind. Many possibilities on the market will take up a significant amount of your time. To ease your burden, we recommend getting Support.cc, which is a robust IT helpdesk ticketing system developed by 500apps. To learn more, visit their website today!
Discover Why Support.cc Stands Out
#1
Manage all your support tickets in one place
#2
Provide multi-channel support via email, chat, call, knowledge base and social media
#3
Create automation rules for faster resolutions and routing
#4
Get a 360-degree view of customer data with CRM integrations
#5
Enable self-support for your customers through brandable knowledge base
#6
Organize tickets and follow-up on them using built-in task management
#7
Integrate with built-in NinjaChat (live-chat software) and BotUp (AI Chatbot)
#8
Generate customer service reports to identify areas of improvement
#9
Unbelievable pricing - the lowest you will ever find
#10
Everything your business needs - 50 apps, 24/5 support and 99.95% uptime
Join the SaaS Revolution
All-in-One Suite of 50 apps

Unbelievable pricing - $14.99/user

24/5 Chat, Phone and Email Support