Know All About Help Desk Ticket That Actually Helps
A help desk ticket enables devices to resolve customer issues by automating complaint resolution processes via ticket management.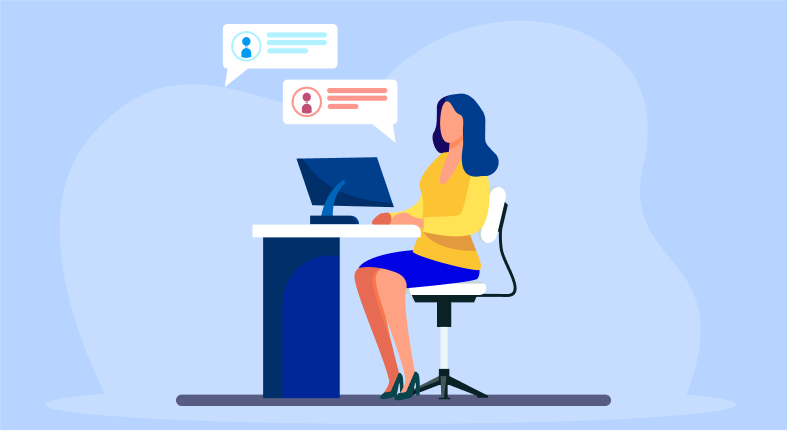 Organizations have promoted customer-centric culture since they understand the advantages and disadvantages of customer experiences. So, customer-centricity includes putting the customer at the center of whatever gets done within an organization. However, businesses cannot stop at acknowledgments to improve customer satisfaction. The teams must have the correct measures to achieve the goal of delighting customers. A help desk ticket is one of the best ways to ensure the best customer support.
What Is a Help Desk Ticket?
A help desk ticket enables devices to resolve customer issues by automating complaint resolution processes via ticket management. The system focuses on managing all customer concerns and serves multiple support activities. The ticketing software enables you to organize messages, assist, and exchange information with customers at a single contact point. The unique part about help desk ticket software is that it uses tickets for communication between businesses and customers.
A help desk ticketing software helps companies resolve tech issues and enables IT departments to work efficiently. The software streamlines workflows, organizes information, and eliminates multiple manual processes.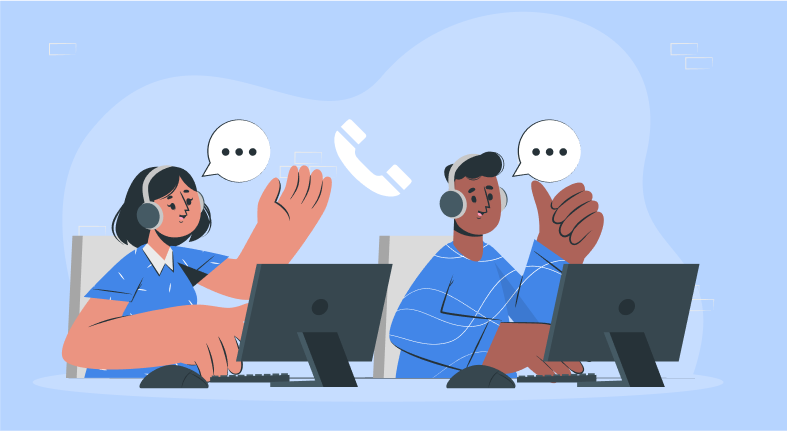 How To Create a Help Desk Ticket?
A help desk ticket is the point of contact between the team and the customers regarding complaints, questions, and other significant concerns. Here is how you can create a help desk ticket.
Organize The Help Desk
Every department within an organization works towards specific goals. So, you must manage the departments separately by organizing your help desk. You can add department-specific agents with separate mailboxes, community forums, and social media channels to manage customer conversations.
Set Up an Email Channel
Set up an email channel for the help desk to receive tickets after you add the departments. Email is the best way for customers to reach businesses. You can also export your customer emails to the ticketing software to assign unique ticketing IDs and resolve the issues conveniently. The final step to setting up your email channel is authenticating it and ensuring your complete ownership.
Onboard A Team
Set up an efficient team to respond to customer tickets after adding the departments and setting up your email. You can add users to the ticketing software by entering basic details and listing their email addresses in the system. You can assign controls and permissions to users at your convenience once you add them to the system.
Make A Demo Ticket
Create a sample ticket to understand the processes and features of the software. Check for ticket properties and built-in productivity tools to offer convenient support to the customers. Utilize widgets like AI-powered chatbots, timelines, customer databases, etc., to ensure better connectivity between teams and customers.
Respond To a Ticket
Begin your pilot operation by creating a ticket and responding to it. Try analyzing the customer retention process and measure their happiness via feedback and performance analysis of the support system.
What Information to Include in A Help Desk Ticket?
The best IT help desk ticketing system will help customers reach out to the concerned support team on time. So, the ticketing software must have relevant information related to the customer's concerns. Here is what a help desk ticket must include.
The customer's name and contact number.

The customer's address.

The affected equipment or service details.

A brief description of the fault.

How To Get Help from A Help Desk Ticket?
A help desk ticket streamlines communication between businesses and customers and keeps a record of all submitted issues. The teams get help from the software to track updates and report on the completed work.
Here is how you can get help from a help desk ticket.
Efficient Tasks and Activities
The help desk ticketing software helps customers submit issues instantly and get them fixed on time. The process allows everyone to spend time on priority tasks and enhances business productivity.
Multitasking
The ticketing software allows IT professionals to prioritize and categorize issues. The process enables team members to sequence the issues that they must work on priority.
A Central Location
Help desk ticketing software includes a user portal in which users can create tickets, check the status of reported issues, and close the tickets once they get resolved. The portal also offers relevant information on the users.
Customized Needs
The software includes the title and description of all issues. The detailed information and categorization enable organizations to create custom fields for every department for better communication with customers.
Prioritized Tasks
The help desk ticket enables support teams to sort and prioritize significant tickets so that the ones with high severity get resolved instantly.
Auto-Assigned Tickets
The help desk ticketing software helps analyze tickets and assigns issues automatically depending on specific criteria. The process allows the concerned teams and departments to analyze the issues and resolve them quickly.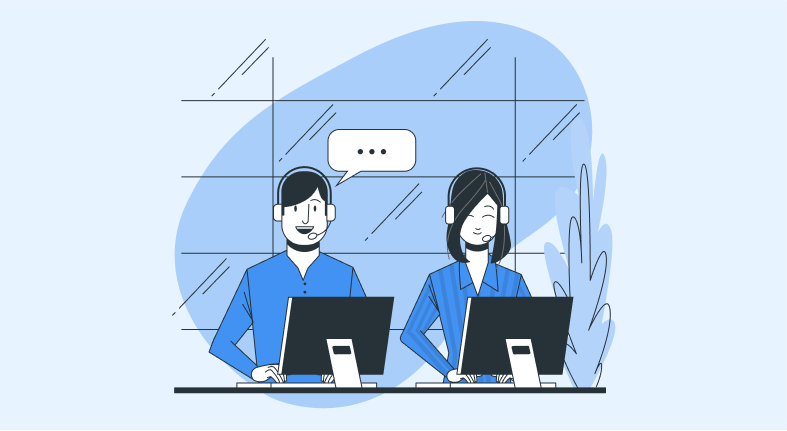 How To Follow Up on A Help Desk Ticket?
A support team member sets a field to a specific value when creating a ticket for an issue. However, if the customer does not respond back to the ticket till the set time value, then a mail will automatically get sent to the concerned person. The reminder mail will remind the customer about the ticket raised earlier so that the support team can close it once the issue gets resolved.
It is common for customers to get busy with other tasks and activities and forget to revert to emails. The pending notification mail ensures that the customers respond back to the email after a certain period.
Summing It Up
A help desk ticket is the best way for businesses and customers to communicate with each other. The ticketing software automates the customer support system and manages all concerns from a single platform.
Support.cc is a help desk software that offers multi-channel support for resolving and managing customer queries. The free ticketing tool software helps provide easy access to data and information for all customers and keeps a check on the team's key service metrics.
Support.cc is one of the best IT ticketing tools to track customer support interactions and helps provide service across multiple messaging apps. Its features make it an efficient help desk system than other software like Spiceworks help desk or ServiceNow ticketing tool.
So, if you are looking for the best customer support software for your organization, Support.cc is your answer. To learn more, visit the 500apps website today!
Discover Why Support.cc Stands Out
#1
Manage all your support tickets in one place
#2
Provide multi-channel support via email, chat, call, knowledge base and social media
#3
Create automation rules for faster resolutions and routing
#4
Get a 360-degree view of customer data with CRM integrations
#5
Enable self-support for your customers through brandable knowledge base
#6
Organize tickets and follow-up on them using built-in task management
#7
Integrate with built-in NinjaChat (live-chat software) and BotUp (AI Chatbot)
#8
Generate customer service reports to identify areas of improvement
#9
Unbelievable pricing - the lowest you will ever find
#10
Everything your business needs - 50 apps, 24/5 support and 99.95% uptime
Join the SaaS Revolution
All-in-One Suite of 50 apps

Unbelievable pricing - $14.99/user

24/5 Chat, Phone and Email Support