10 Reasons to Use Customer Support Software
Customer support although important can be a very tedious process if not managed properly. Technology, through the presence of ticketing software, provides for a easier and effective way of dealing with customer issues. This article explores the need for customer support software and how it can benefit your business.
A helpdesk software such as Support.cc provides a single point of contact between businesses and customers. Having a single point of contact not only improves your customer service, but also customers' perception of your brand. In this post, we tell you how top solutions such as Support.cc can help you achieve this.
Is there a silver lining to the COVID-19 pandemic? Most people would argue that there is none. If you look closely though, you will realize that it has brought the future of customer service sooner than we anticipated. This future is the digitization of customer interaction. The pandemic has accelerated the automation of processes and we see developers going full throttle on improvisation and experimentation.
In the same breath, businesses have had to move swiftly to adapt to these changes and customers have no choice but to accept them. After all, it is for their benefit. Pre-pandemic, a helpdesk ticketing system – software that collects customers' inquiries from different touchpoints and files them in one place – was just another customer service tool. But now with teams working remotely, more and more organizations have come to appreciate the role the software plays in streamlining customer service.
What to Consider When Building an Effective Help Desk Software?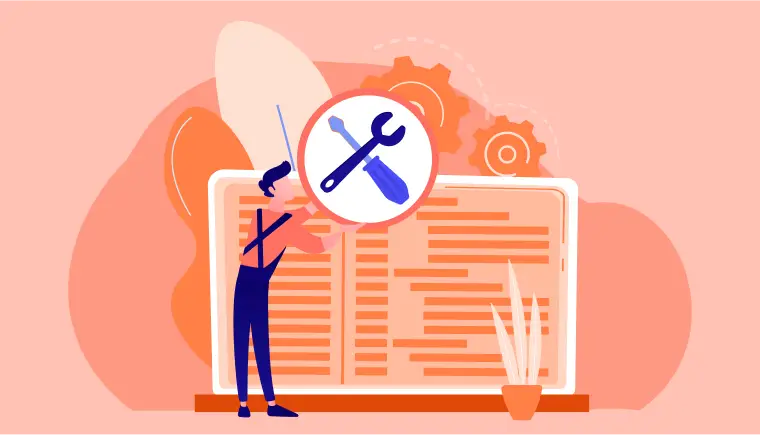 Understand your business needs: There are as many help desk software as there are developers in the field. Each of these applications has different offerings and prices. So as not to get confused when choosing software, first, study your business model and identify the needs. While doing so, don't just think about the here and now; your business will grow and you thus need a scalable application.
Should be easy to use: This cannot be emphasized enough especially when you have teams working remotely. Not only should the helpdesk software be compatible with your computer systems; it should also be adaptable and offer continued support systems.
At the very least, a help desk software should offer extensive internal and external communication, manage customer needs, document information, have a knowledge base, escalate services, automate systems as well as have provision for remote control. It is imperative to emphasize that you need help desk software that also has self-help features such as a knowledge base - a self-serve library of reference materials. This puts power into the hands of your customer, giving them the confidence, they need to use your product.
Speaking of the empowered consumer, according to studies, "Customers will be more connected than ever, and communications must be designed around how they seek out information and products. Once you can communicate with your customers, to hear what they want and win opportunities to talk to them, it can change the whole company."
You can bet that the 2021 consumer is more empowered than ever before and a help desk software that allows a customer to self-assist is a win to both the company and the consumer.
According to media and tech attorney, Jessica B. Lee, "We are living in the age of the empowered consumer. We have shifted from brand-led to a consumer-led world and brands need to refocus or get left behind."
A robust help desk system offers these and more including omnichannel support as it tracks engagement across numerous channels. Once you have your help desk software up and running, you need to complement its efforts for a better customer experience.
To this end, you need to:
1. Engage Customers in Your Improvement Efforts
If you already have a system in place and you are looking to improve it, get insights from your clients. They are the consumers of your product or service and hence they will be best placed to aid in shaping and testing new ideas.
2. Focus on Technology
The abrupt shift to virtual interaction and operation within and outside businesses can present an opportunity to learn new technologies and adopt them. However, for the technology to work effectively, it is crucial to check for any breaches as you switch to working remotely and sharing data. It helps ensure data security. Customers are currently forced to shop your products or service online but with time their options will widen. How well do you want your presence to stand out? Check on the level of usability of the new technology and improve where necessary while you still have captives to test and learn from.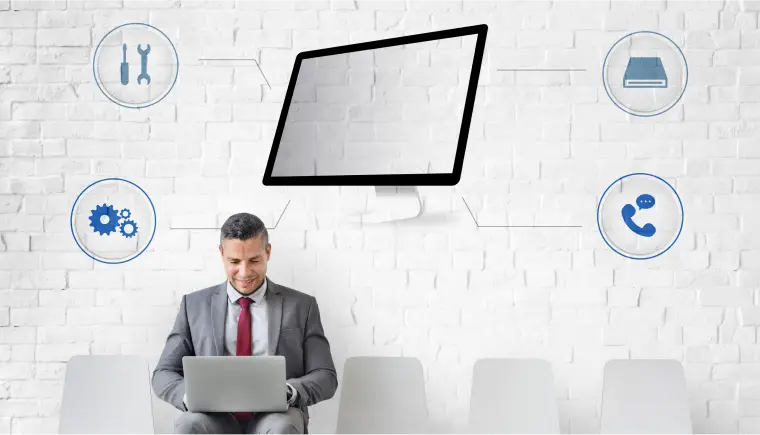 3. Aim for Speed in Problem Resolution
Nowadays, clients contact the helpdesk to find solutions to an issue but with a lot of doubts. Will I get a reply? Am I interacting with a bot, a person, or an answering machine? Only live chats have received a five-star experience because clients interact with a person and they get their issue resolved at a warp speed. Here lies an opportunity and lesson.
4. Refocus Digital Efforts Towards Changing Consumer Expectations
This can be done by aligning the organization to new digital priorities, bringing channels to parity (better vs competition), and launching new digital channels. Scrutinize how customer needs and behaviors have changed and contrast your digital offering to your competitors forming a basis for your new digital agenda. Continuously measure the channel to quickly adapt as you learn and form an agile team to carry out urgent priorities.
5. Focus on Good Communication
If you want to establish a long-lasting relationship with your clients, then good communication is key. Every experience, conversation, and interaction between clients and customer support adds up to their perception of the brand. Respect and courtesy should be observed to the utmost best.
6. Lead by Example
Outstanding performance is preceded by outstanding leadership. Be an example by creating an excellent attitude, respect, and self-awareness. Creating a clear communication line, well-outlined instructions together with setting clear boundaries will help create pride for the brand.
7. Know Your Customers
Understand their behaviors, attributes, and past interactions on all channels. This will enable you to engage much more effectively.
8. Improve Cybersecurity
Over the pandemic period, we have witnessed social engineering cyber attacks that have exploited the current confusion and decreased the effectiveness of firewalls. Install cyber protocols to handle compromised data, intellectual property theft, fraud, and such related crimes. A focus on people-driven initiatives that raise awareness of risk can aid in improving cybersecurity.
To this end, McKinsey has a solution. They believe that, ""Everything in enterprise technology implies risk. To mitigate security, resiliency, and compliance concerns relating to the adoption of the cloud, companies must be clear-eyed about these risks. Among other things, that means holding rigorous discussions about the best mechanisms for aligning the appetite for risk with decisions about the technology environment."
When it comes to risks, we cannot disassociate technology with the dangers it presents to customers and businesses.
Reasons to Use Customer Support Software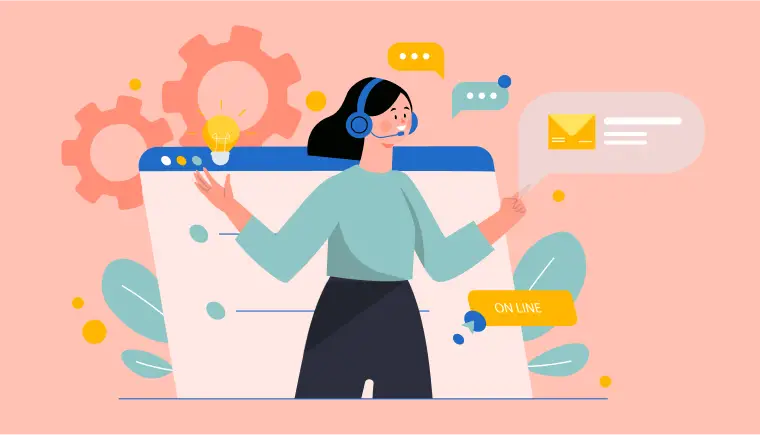 Now that you understand a few strategies that can help improve your learning and adoption of customer support software, have a look at the top advantages that come with implementing effective help desk software.
1. Picks Out Issues Before the Customer Even Notices
A proactive helpdesk system software can endear a brand to its customers by preventing issues before they occur. For example, a laptop can easily notice a malfunction and fix it before the user even notices. The user will only receive a notification that the issue has been fixed. The global help desk has back-end analytics that monitors computer performance and can notice when certain systems are slow due to maybe software updates or something else. The ticketing system will silently dispatch a fix to all software with the same problem, optimizing their performance.
2. Enables You to Reach Out to Clients Before They Do
Conversational AI platforms that are proactive solve issues before a consumer even reaches out. Support.cc, for instance, can analyze a huge pool of data and identify triggers to begin personalized interactions through clients' preferred channels.
For instance, you are late for a flight due to a traffic jam and the airport helpdesk notices through determining your phone location. The help desk notifies you that you will not be able to make your flight on time and gives you alternatives worth considering.
A telco can also eliminate half of the unnecessary service and inbound calls regarding repairs and maintenance by incorporating robots to proactively contact clients to resolve problems the moment remote monitoring establishes a malfunction.
3. Maximizes Sales
When customers are shopping online, they find recommended products. Helpdesk system software enables you to recommend products through analyzing external and internal data of the client. The help desk software can make a recommendation that is more likely to get clicked on by the client.
The goal of such an approach is to match clients with a product they are more likely going to need. This is achieved by AI monitoring previous interactions, referrals among other qualities.
4. Improves Customer Satisfaction
AI Chatbots is a helpdesk tool that is designed to interact with customers from the first click to when they purchase the product or service. The bot provides relevant answers to any queries the consumer might have. Furthermore, the response is immediate and any time of the day throughout the year. Wait time on tickets is considerably lowered and complex queries can be quickly transferred to human agents. The customer support process is speeded up considerably.
5. Reduced Costs
The cost of installing an effective help desk can be high but the return on investment is also higher. AI-enabled helpdesk can do a wide-range analysis of data within a short period, something that can take days for human agents to accomplish.
The software can help reduce the number of human agents hence creating space and time for the agents to accomplish other tasks. These employees can be reassigned to other departments that are in need. As a result, helpdesk software help reduces the cost of hiring and salaries of new employees. Problems can also be detected earlier and fixed instantly thus saving more costs that could have been incurred.
6. Facilitate Cross-Functional Collaboration on Customer Data
Brands can reach the needs of customers by linking and integrating service, sales, significant IT support, and marketing functions. Helpdesk enables brands to devise a feedback loop and break down silos hence building a comprehensive individual customer profile and lead customers through touchpoints with the organizations. For instance, a customer places an order in sales; through the link-up, the brand can proactively find out the order status and eliminate any shipping issues.
7. Enables the Installation of a Robust Data and Analytics Capability
It is hard to establish clean customer data and build comprehensive customer support due to duplicated, conflicted, and fragmented customer histories. With the use of an advanced customer relationship management system and continuous data curation, a brand can build an end-to-end customer journey.
Companies are also able to establish a continuous technology adoption, data-integration initiative, and progressive remapping to improve personalized services to clients. Proactive issue identification is made possible with a large pool of data and analytics.
Help desk software such as Support.cc can provide robust data and analytic capability. For instance, an insurance company could be receiving a high number of calls from clients with inquiries about account details. It can use an analytics-driven root cause analysis provided by the helpdesk software to figure out the issue.
8. Help Desk Software Help Save Time
Although help desk software cannot respond to all customer inquiries, it can solve queries that do not need a human touch. Questions such as when will my product arrive? What hours are you operational? A good helpdesk software can handle such inquiries and direct complex ones to human agents. Agents also prefer to handle complex tasks as it improves their skills and makes them feel valuable to the organization.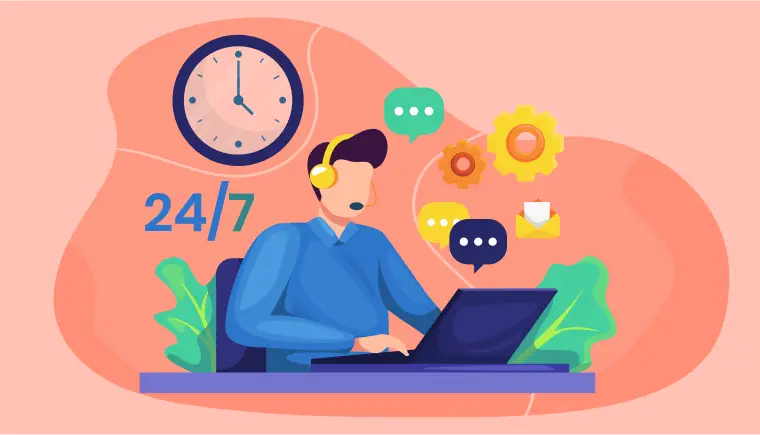 9. Help Desks Improve Efficiency
Helpdesk software automates daily jobs such as answering customer queries and conducting sales. The product is delivered to the right client and a follow-up is made to ensure the shipment reaches the client. This can be achieved without involving human agents and it can be done 24/7 all year round. The results include saving time for human agents and avoiding extra costs on paying employees overtime remuneration. This saved time and funds can be invested in other sectors. The clients also get instant solutions to their inquiries.
10. Reduces Churn Rate
The number of clients abandoning your brand in favor of competition can be considerably lowered with the use of the helpdesk. AI-powered customer service can provide clients with exactly what they are looking for. The bot can also solve customer queries instantly and redirect complex queries to human agents.
The help desk software can also analyze the level of customer satisfaction. Furthermore, the software can help generate leads and shepherd them through the organization's touchpoints. This improves customer satisfaction and hence a high customer retention rate.
Conclusion
The benefits of using helpdesk software are immense. With the growing uncertainties and disruptions of the recent global pandemic, businesses have to find creative ways to keep their customer support intact. A help desk software makes it possible for you to automate tasks helping your team to work more efficiently.
Join the SaaS Revolution
All-in-One Suite of 37 apps

Unbelievable pricing - ₹999/user

24/5 Chat, Phone and Email Support